Finance and Accounting Operations
Working together to help you succeed.
EXL Health's Finance and Accounting Operations Solutions look and go deeper to help you improve business outcomes. We help you handle the strategic and complex areas of finance and accounting, so you have more resources to re-invest in your mission to improve healthcare quality and outcomes.
Who we serve
We look and go deeper to help healthcare providers, multi-facility centers for both acute and ambulatory care, and large integrated delivery centers drive sustained growth and profitability through data-driven business insights and world-class intelligence operations delivery.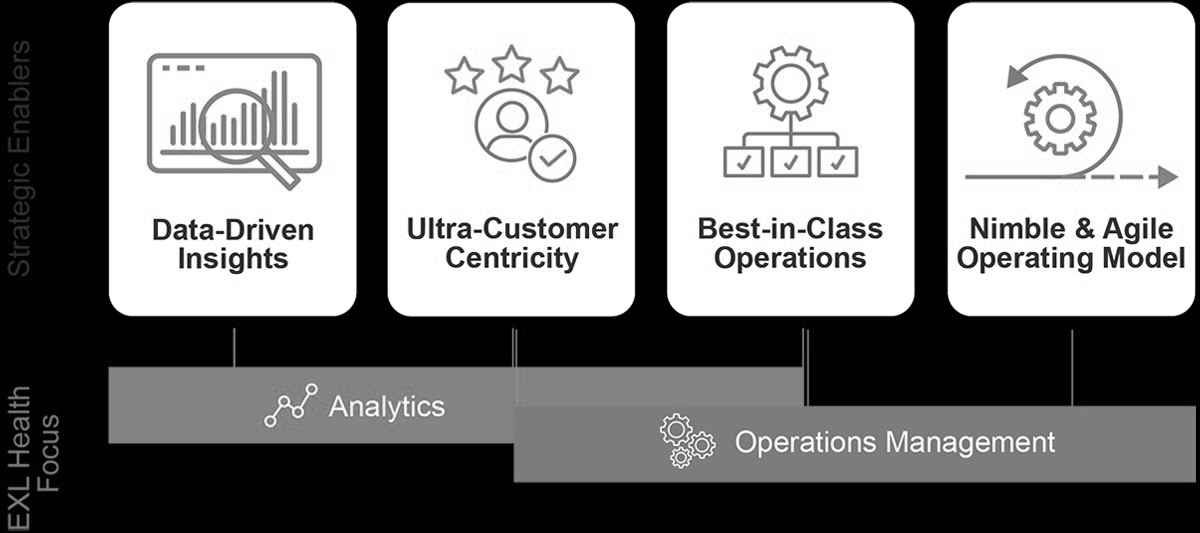 Our solutions are backed by the industry-leading capabilities and technology EXL is known for.
Data factory and insights
Embedded operations analytics
CFO cockpit for enterprise-level dashboards and reporting
We are an industry-focused F&A provider, offering:
Deep controls and compliance focus
Operational excellence
Healthcare Analytics Center of Excellence
A scalable and sustainable digital-first FAO solution to deliver data-driven intelligent operations and control costs.
Nimble and agile processes focused on operations effectiveness
Regulatory compliance
Enterprise Digital platforms
Domain centric digital solutions
Predictive and prescriptive advanced analytics
Recognized as an Industry Leader by HFS, Gartner, IDC, ISG and Everest, we bring Big 4 heritage and deep analytics core.
We have domain expertise across the healthcare and finance industries.
Operations and Analytics Professionals
Global Delivery Centers across U.S., Europe, India and Philippines
<div class="fd__allinsight__section___header">Featured insights</div> <div class="fd__all__allinsight__section__subheader"></div>