Rev-Lift™
Plugging unbilled accessorial revenue leakages for LTL carriers
Of the total shipment revenue, ~12-16% revenue is accessorial revenue. Most LTL companies fail to capture all accessorial services rendered on invoices which means they can invoice only 87% - 90% of entitled revenue.
EXL's Rev-Lift™ solution helps to increase the revenue and profitability of trucking companies by helping them effectively capture the accessorial services performed, which have not been
billed; and apply these charges in a timely fashion to enhance first invoice accuracy and improve collectability.
EXL's Rev-Lift™ solution suite includes digital components such as AI, NLP, ML, RPA, computer vision, deep learning and predictive analytics. This coupled with our domain knowledge and proprietary databases helps capture all the entitled revenue for these LTL carriers.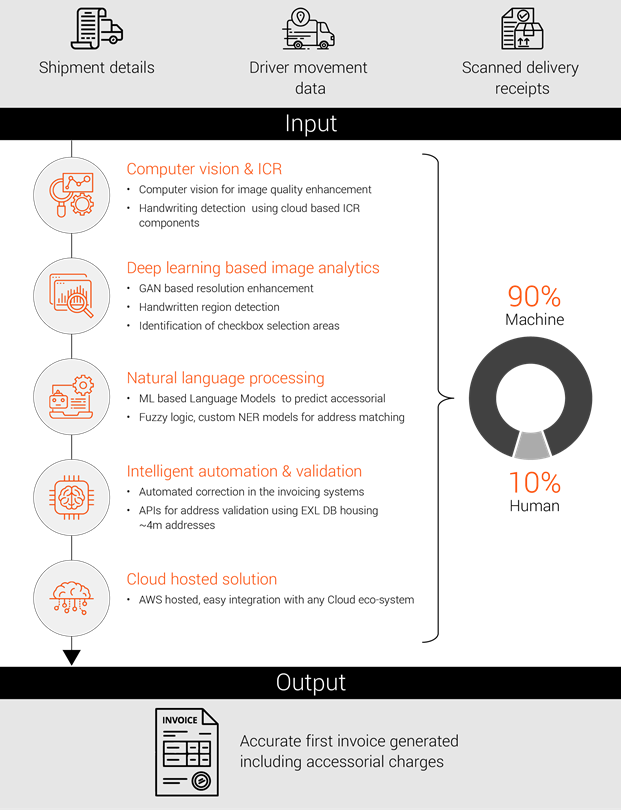 How is EXL Rev-Lift™ different?