An innovative platform to help LTL carriers minimize revenue leakages due to unbilled accessorial services
Around 12% - 16% of total revenue for Less-Than-Truckload (LTL) carriers is contributed from accessorial services. Most LTL companies are only able to book 17% - 23% of that revenue since carriers have limitations that lead to revenue leakages for accessorial services performed.
EXL has successfully deployed its Rev-Lift™ solution to increase the revenue and profitability of LTL carriers by:
Analyzing freight & invoice data
Triangulate billing/invoicing/dispute data to understand revenue leakage points
Establishing process & controls to book and realize entitled revenue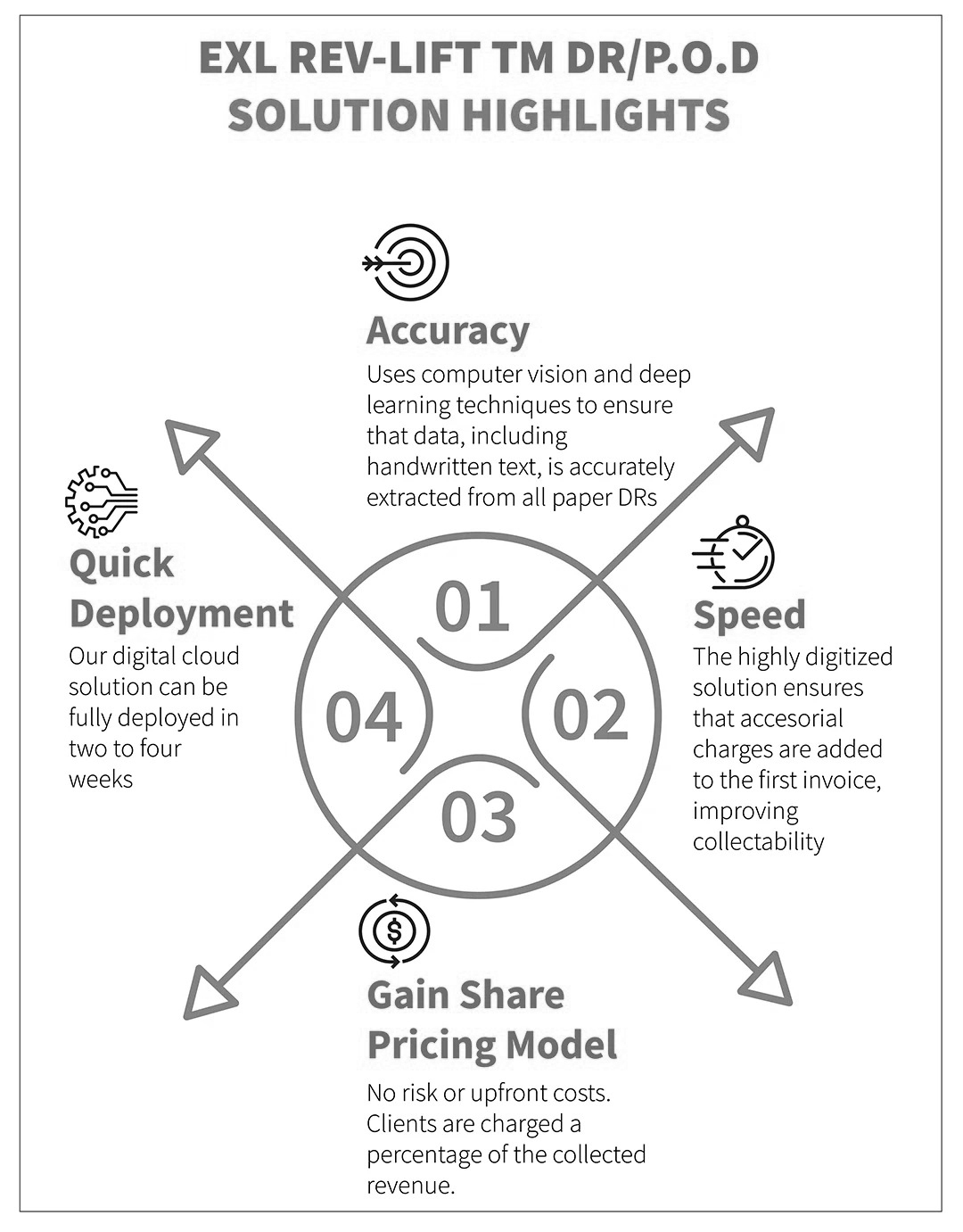 How is EXL Rev-Lift™ different?