Pharmacy and PBM Client Reporting


Client reporting is often a race to mediocracy for PBMs and pharmacy payers. Reports are frequently manually curated and extremely dense, which can lead to internal inefficiency and unhappy clients. At EXL Health, our pharmacy reporting solution includes a HITRUST certified healthcare data and analytics platform that drives insights to help organizations take action.
With EXL Health point and click reporting solutions, organizations can reduce internal resource strain and improve client relations with intuitive reports and accessible KPIs that can:
Provide modern and visually stunning reports
Quickly and effectively drill down into granular details
Give actionable insights to clients to improve ROI
Provide a modular approach to building dashboards
Automate and refresh on demand
Give access to scorecards that allow clients to set up their own personalized reports
Legacy systems can't compare with latest innovations
Legacy pharmacy reporting systems often lack structure, capability, and efficiency. Reports are dense, hard to navigate, and provide little to no value to the client. It's not uncommon for reports to be thousands of pages, with extremely difficult to digest information.
With old, outdated reporting systems, business users face hurdles when providing their clients with the right data. Furthermore, reports are not visually appealing, succinct, or intuitive for users to navigate. It's simply not a great way to operate.
Let's take a look at what we typically see in a pharmacy/PBM report and how it compares with EXL Health reporting solution.
Multiple Formats to Fit Your Workflows
Modern, modular, and refreshed on demand, these reports provide easy-to-interpret insights that help clients improve ROI.
Scorecard
Configurable, drag-and-drop dashboards that monitor specific activities. Users can:
Select relevant KPIs
Easily find areas needing attention
Drill down for more details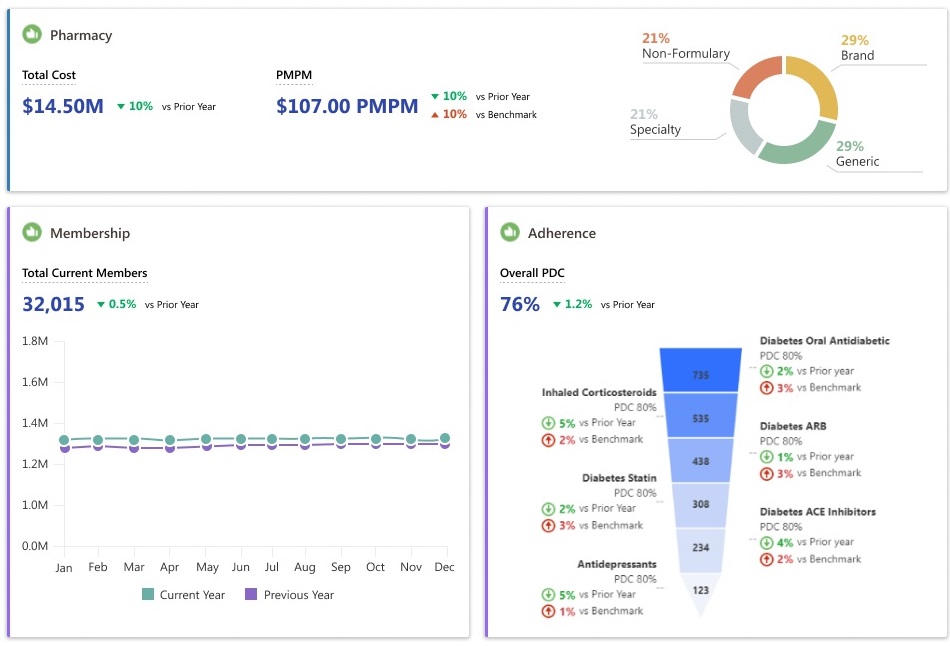 Storyboards
Succinct, visually stunning reports that tell a complete story. Users can:
See curated insights mapped to actions
Deep dive into areas of focus that are backed by industry research
See what is happening, why it's happening and what they can do about it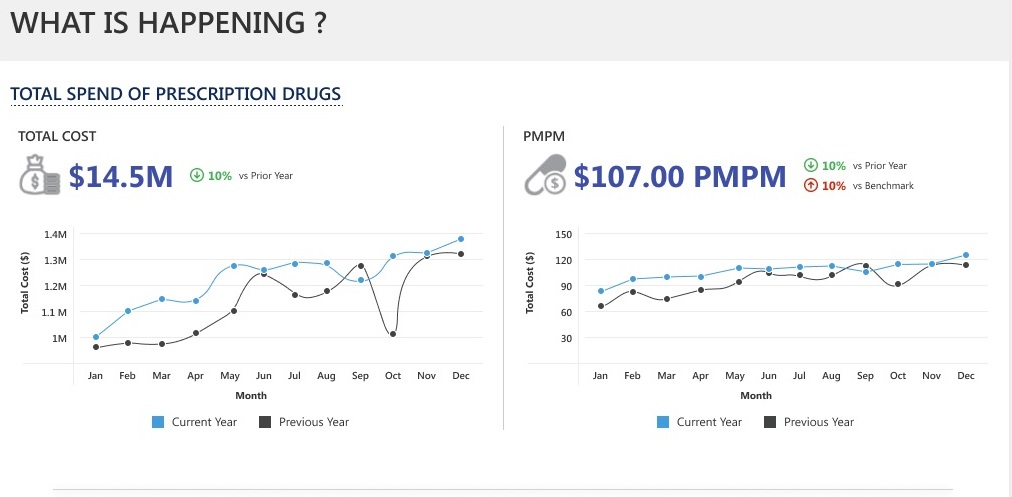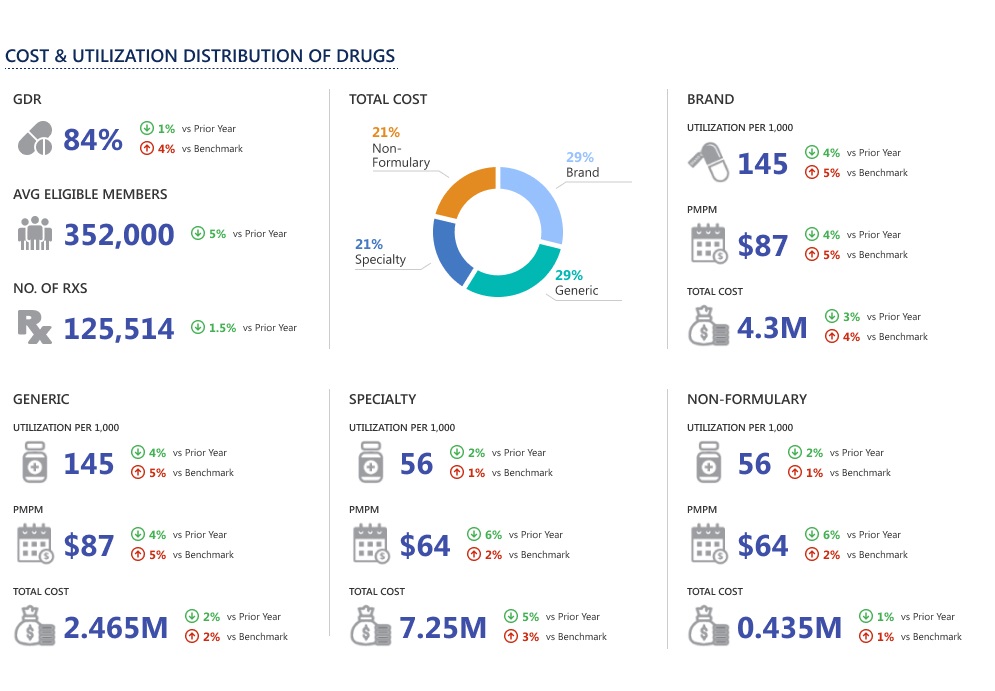 Client Branded Reports
Highly customized reports that put the client in the driver's seat. The robust toolkit lets them:
Perform self-service analytics
Create drill downs and hierarchies
Segment geographically
Define trend lines and forecasting
Create individual reports, dashboards and maps
Contact Us
Complete a quick contact form to schedule a brief discussion with an EXL Health reporting solution specialist.