Fintech
Catering to fintech's unique challenges
Fintechs and non-banking financial institutions get their competitive edge from capabilities powering fast time-to-market for new products, innovative uses of data, and personalized customer experiences. EXL can help these unique organizations maintain and improve these advantages while positioning them for new growth opportunities. With our domain expertise, digital dexterity, and robust capabilities, we help fintechs and non-banking financial institutions achieve outcomes that improve everything. 
What we do
Using data, analytics, operations management and digital strategies to offer end-to-end solutions through the customer life cycle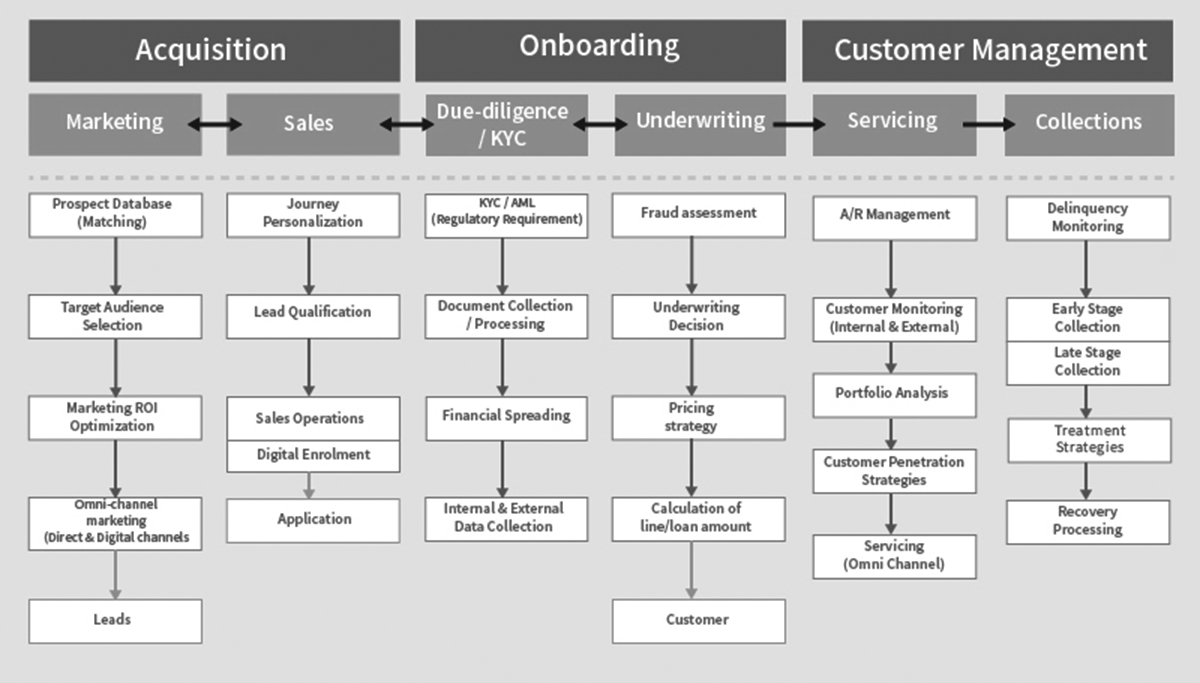 Who we serve
EXL partners with Fintechs across products and functional areas. We have proven credibility through projects and repeat engagement with Fintechs and alternative lenders.
Proven outcomes