About EXL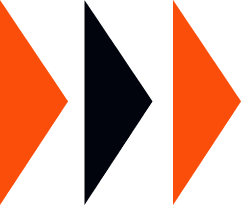 About EXL
EXL is the indispensable partner for leading businesses in data-led industries such as insurance, banking and financial services, healthcare, retail and logistics. We bring a unique combination of data, advanced analytics, digital technology and industry expertise to help our clients turn data into insights, streamline operations, improve customer experience, and transform their business.
Our partnerships with clients are built on a foundation of collaboration – and we've been chosen as a partner by nine of the top ten leading US insurance companies, nine of the top 20 global banks, and six of the top ten US health care payers. We function as one team to make your goals our goals, whether that's unlocking the value of generative AI or embedding analytics into workflows that reduce risk or power your growth.
Clients choose EXL as their transformation partner for many reasons. Our geographic diversity make talent all over the world instantly accessible. Digital accelerators enable unmatched speed-to-value, letting you realize results fast. It's our people that truly set us apart, though, including the 1,500 data scientists we have dedicated to our generative AI practice. And our more than twenty years of experience in delivering business services, garnering stellar client references, and maintaining a solid balance sheet are reassuring to our C-suite clients.
Find out for yourself why clients, employees, and analysts think we're some of the best in the business. Contact us to see how we can help you achieve your goals.
Purpose and values
Collaboration. Excellence. Integrity. Respect. Innovation. These values are at the heart of everything we do at EXL, from our community outreach initiatives to how we engage with those we serve.
Sustainability
Our approach to sustainability has gained us recognition as one of America's Most Responsible Companies from Newsweek and one of the 100 Most Sustainable Companies from Barron's. Discover the community outreach initiatives, environmental stewardship programs, and governance practices that earned EXL these rankings.
Partnership
A diverse network of technology, industry, academic, and association partnerships keep us on the cutting edge of innovation. Find out who we work with to provide the best services possible for our clients.
Locations
With a global talent pool more than 50,000 employees strong, we're able to be where you need us to be.