EXL mortgage services
The impact on the mortgage industry
The mortgage industry's ever-changing macroeconomic and financial landscape is impacted by cyclical business patterns, hard-to-predict conditions, and the emergence of new and evolving digital technologies. For long term sustainability it is critically important to create a nonlinear, scalable operating model based upon right balance of human and machine interface.
EXL helps mortgage organizations achieve these business goals through deep domain expertise, digital and advanced analytics solutions.
Our hyper-automation COE works alongside our operations management team to continually improve the operating model.
Bank and non-bank lenders are therefore seeking to streamline and modernize processes to deliver:
Greater efficiency
Enhanced responsiveness
Excellent customer experience
EXL has over 18 years of experience in the mortgage industry providing end-to-end services from loan origination, servicing to default management.
Business transformation
Our business transformation services bring right human and digital mix that provides non-linear scalability, improved customer experience leading to tangible business outcomes driving improved top and bottom-line performance.
The domain experience and operational capability span across the entire operational value chain of mortgage as depicted below:
We combine outsourced business operations alongside cloud-native digital transformation solutions to optimize the operation and convert it to a future-ready operating model.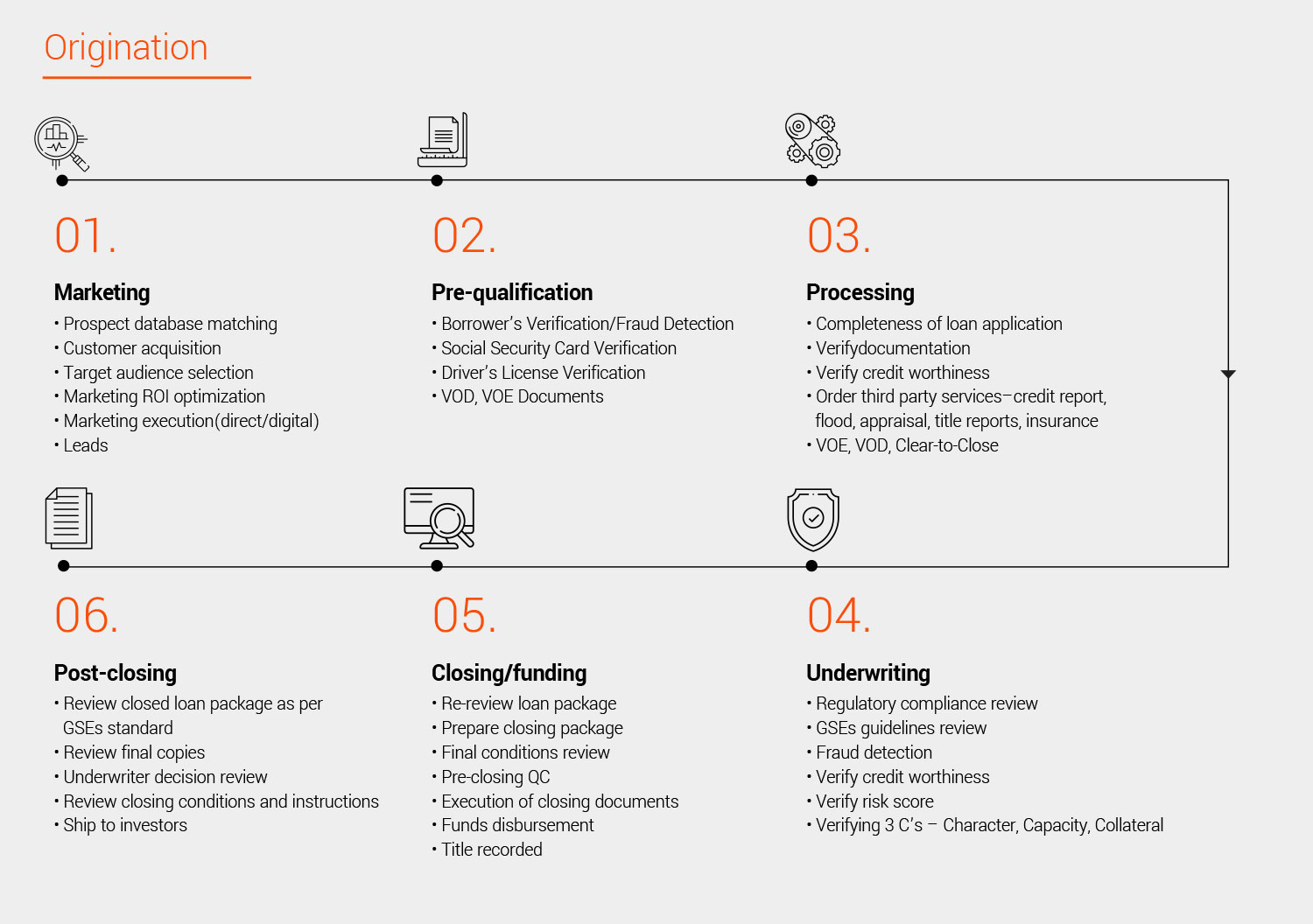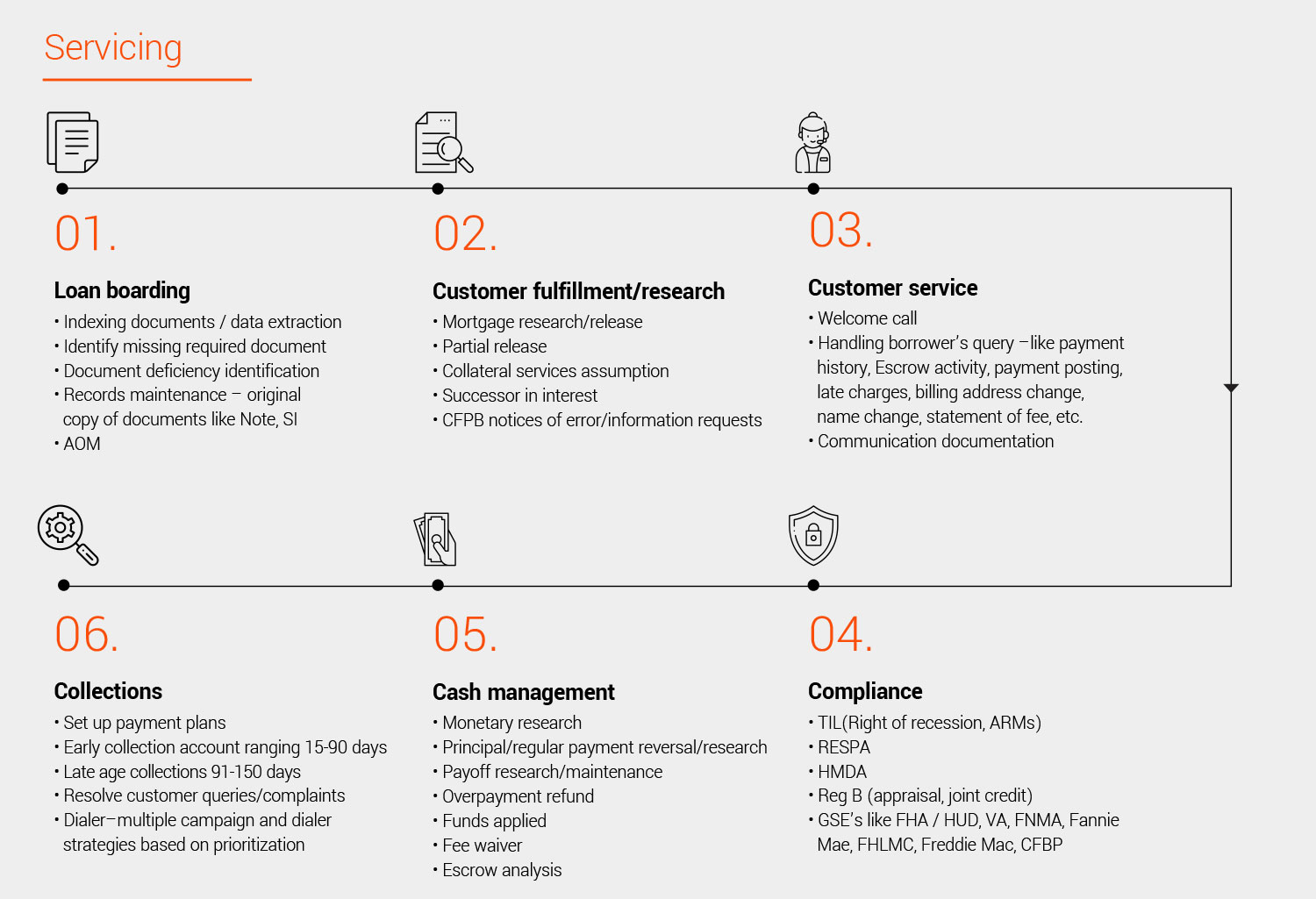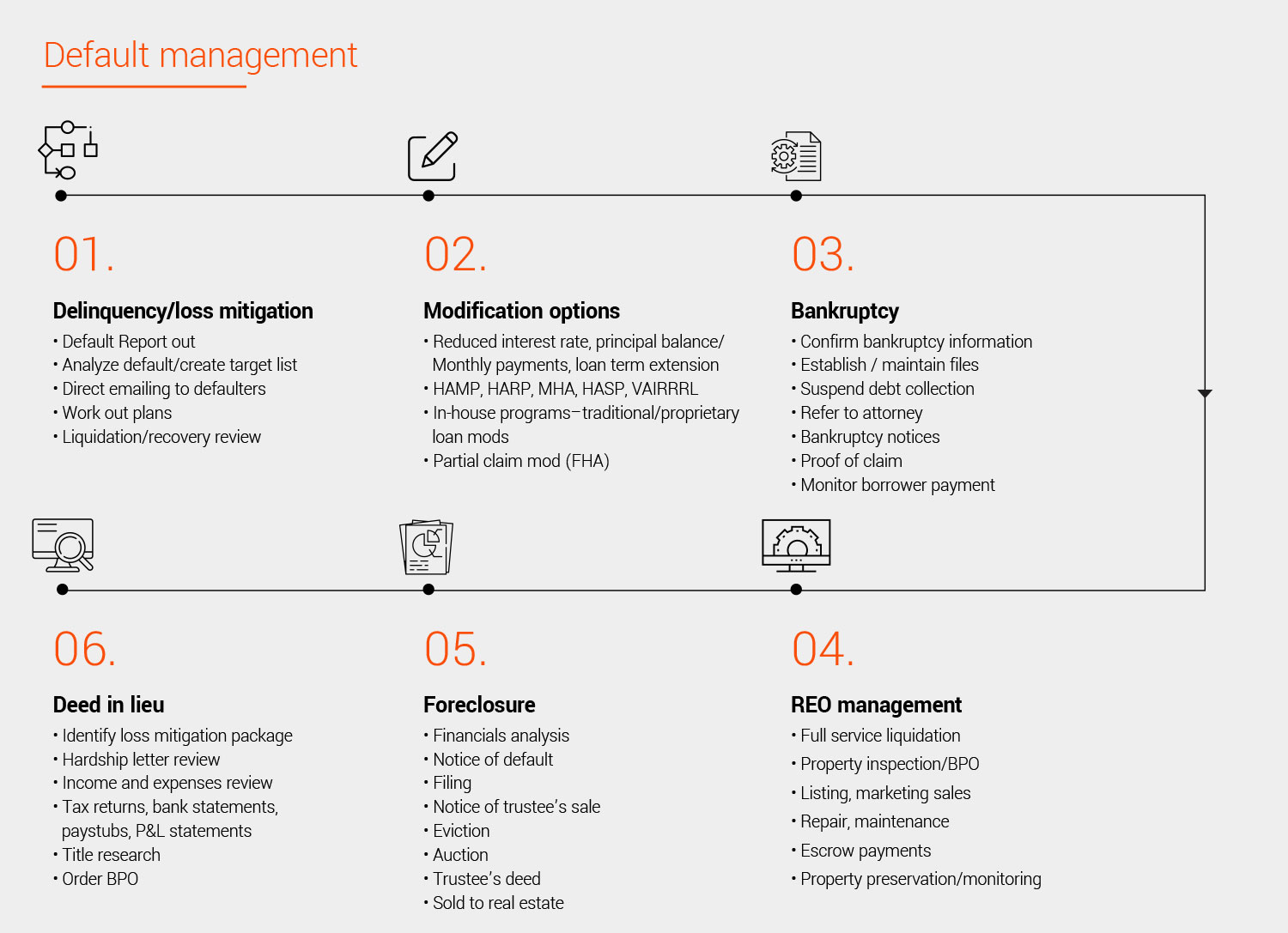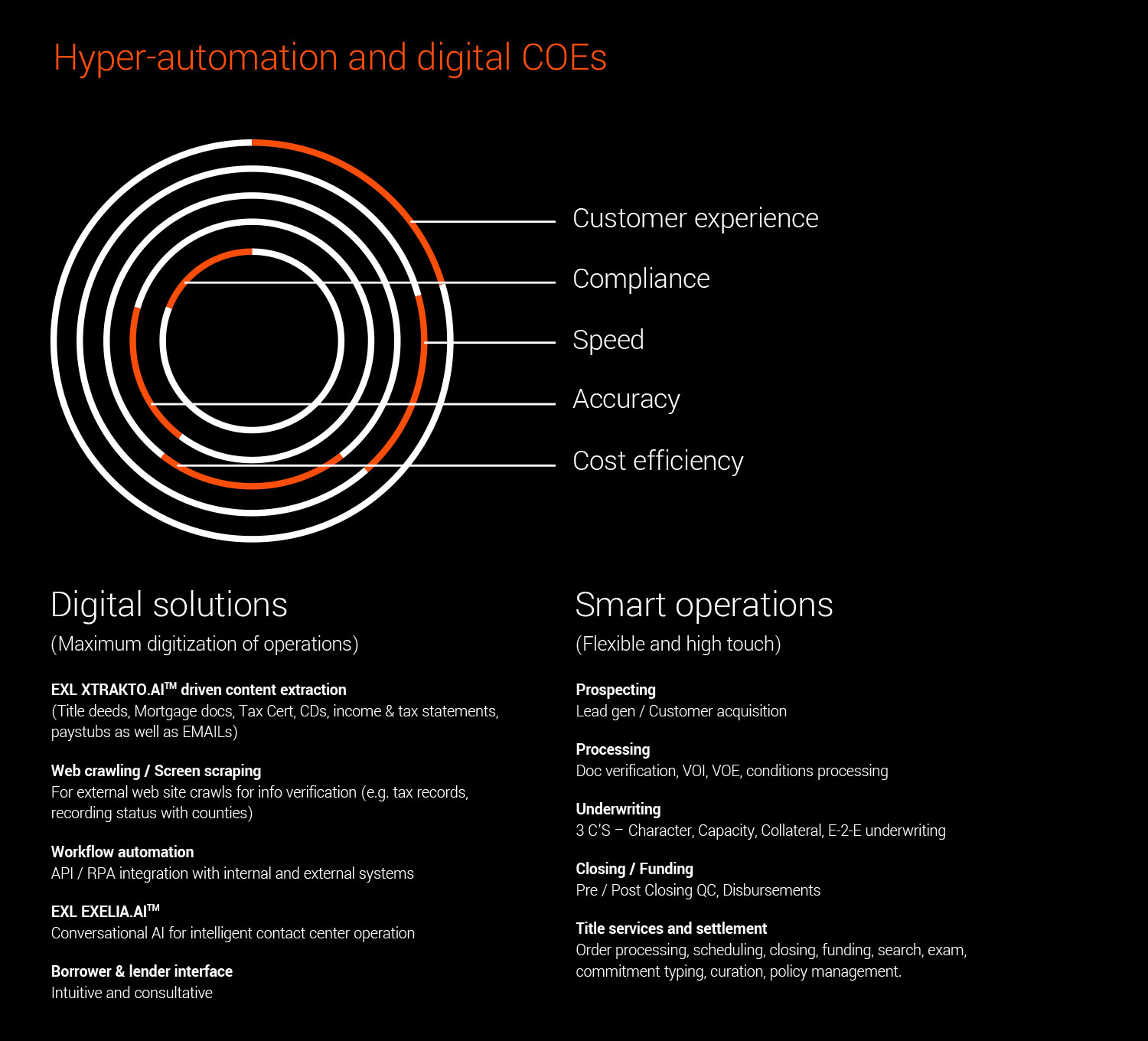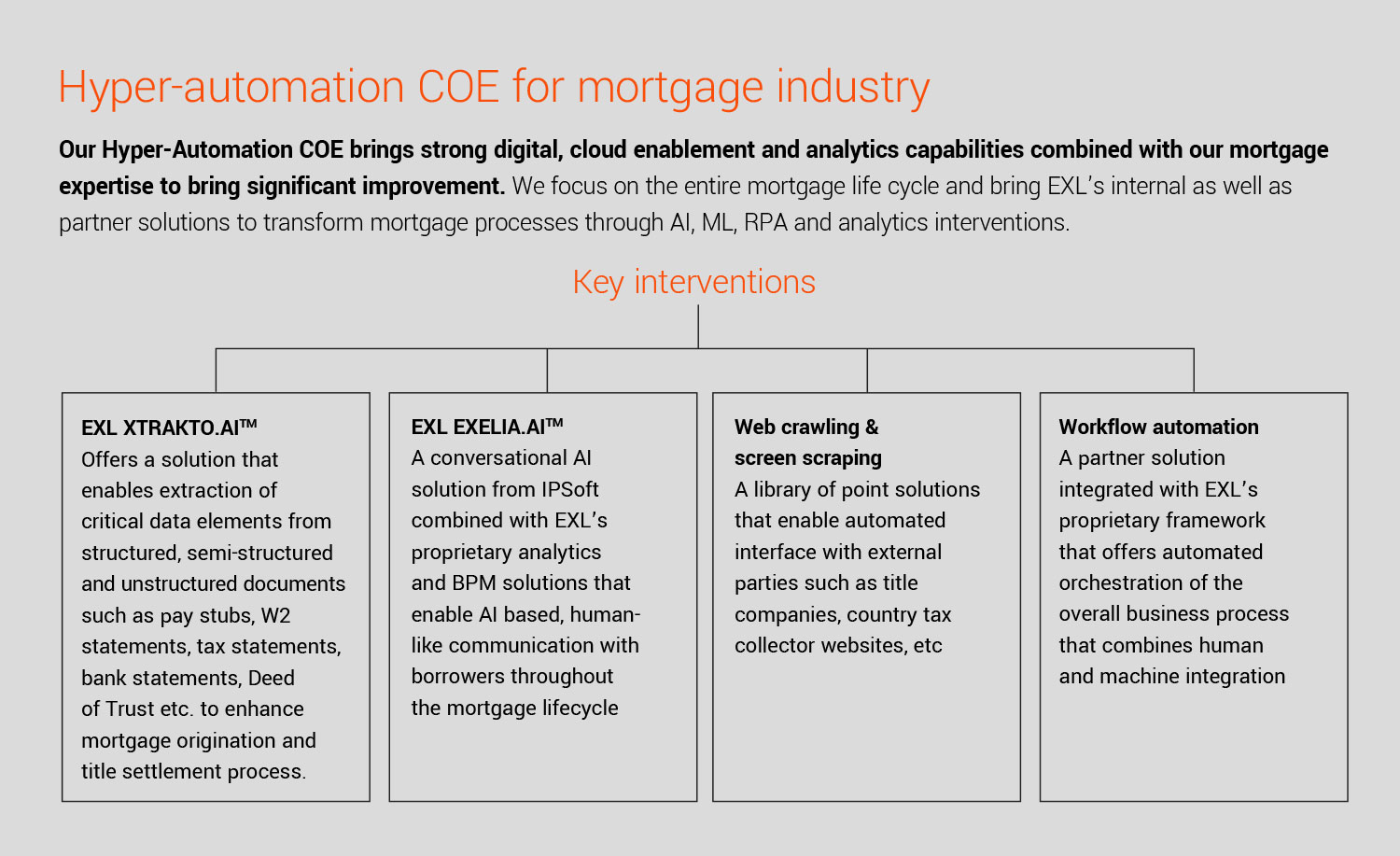 Why EXL?
Extensive clientele across major global banks, lenders, credit unions, and other institutions.
Entity-level licensing allows us to perform licensable loan processing and underwriting services from our offshore.
Excellent talent pool with a rigorous onboarding and training approach
Contact us and learn more
Kalpesh Master | Partner and Practice Leader, Banking and Financial Services | Kalpesh.Master@exlservice.com