New Consumer Duty
A lot has been published around what FCA's new Consumer Duty rules, expectations and timelines are. We want to get straight to the point.
If you already meet FCA's previously published PROD rules, product and pricing outcomes under the Duty are relatively less daunting. For the other two outcomes regarding customer communication and support, there's an uphill battle for most firms.
With July 2023 deadline impending, we can not only help you meet your compliance obligations but also take you on a transformation journey with customer centricity at its core.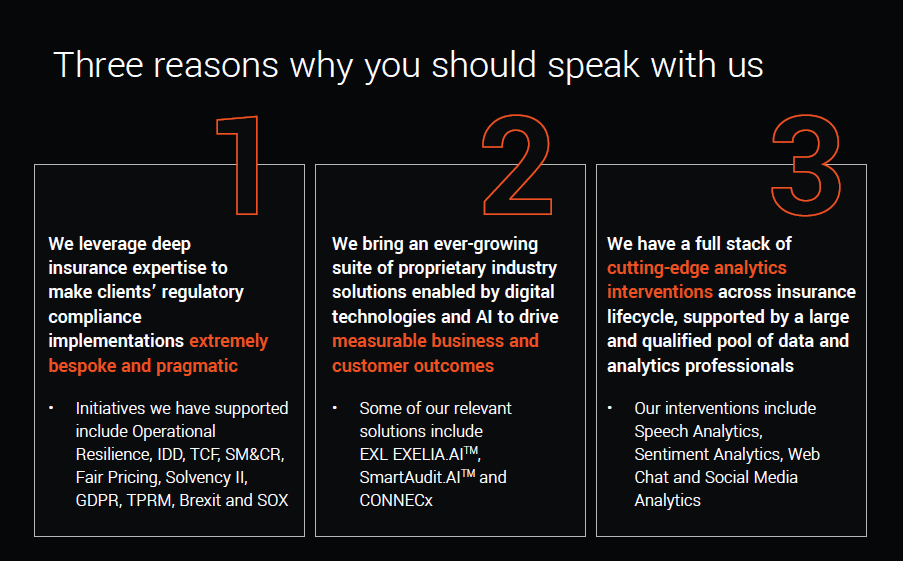 EXL: Strength and scale in insurance
Industry leader, with several recognitions from Gartner, Everest Group, HFS, Forrester and IDC
17,000+ insurance professionals
65% of EXL revenues ($1.1B+) come from insurance, with >50% enabled by digital
7,000+ digital, data and analytics professionals
3M+ hours of risk & compliance work delivered