Employer group reporting for brokers
Help employers solve their most complex problems
Employer groups need you to help them navigate the healthcare ecosystem and achieve optimal outcomes. Measuring and managing cost, quality, and productivity is truly a balancing act, and Brokers and Advisors need a strong foundation.
A foundation that can empower you to successfully guide employers to manage their risks and drive outcomes.
Reimagine your employer reporting experience with EXLVantageTM.
With intelligence-driven action you can help employers improve quality and cost while taking a member-centric, whole-person approach to healthcare. See how EXLVantageTM can provide value to your organization below: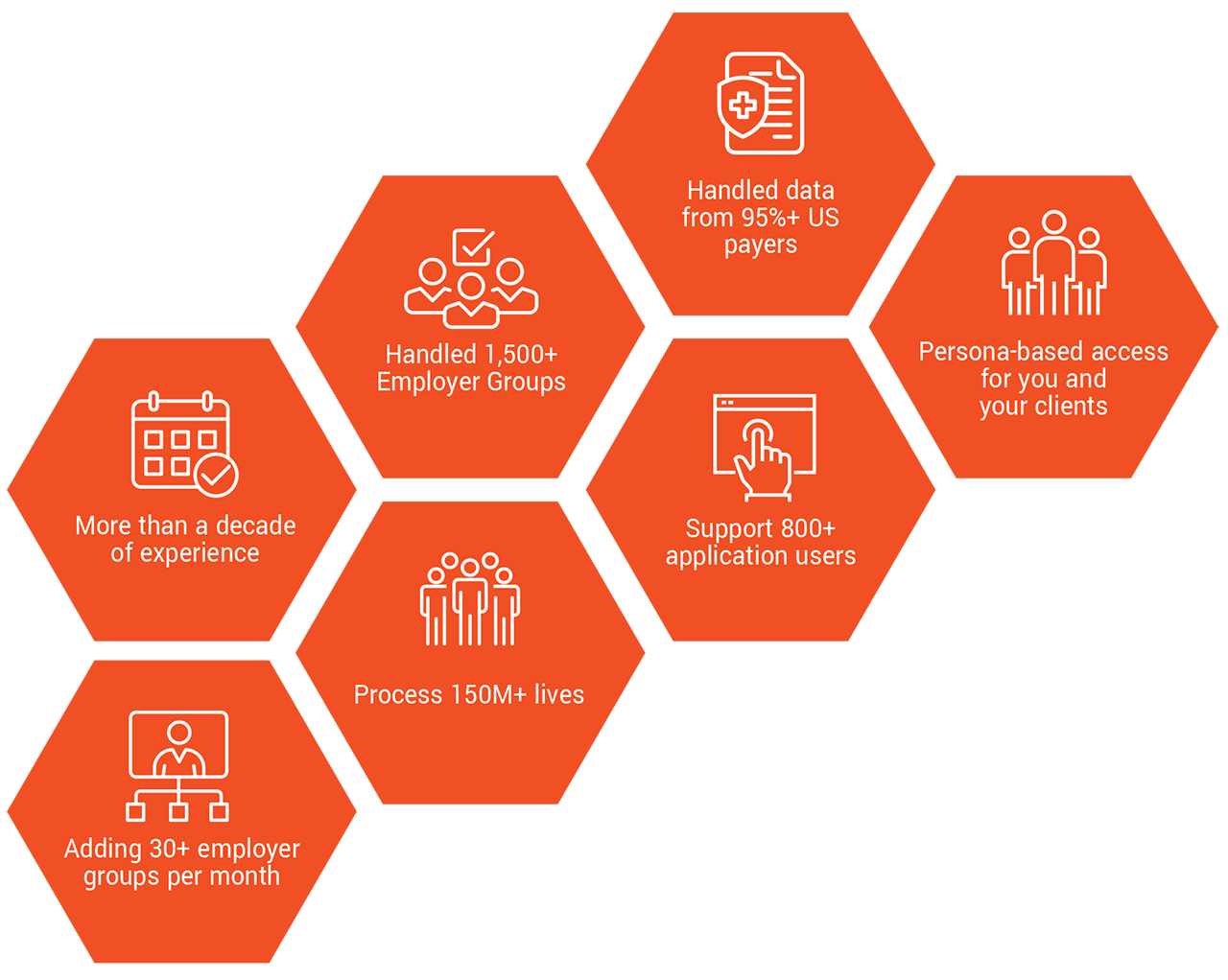 With EXL Health you can focus on analyzing curated insights, making decisions, and driving actions while we take care of the rest, including: