EXL Health subrogation solutions
As healthcare costs in the U.S. continue to rise year-over-year, healthcare subrogation is a necessary, and often underutilized, cost containment opportunity. Subrogation, the process for payers to recover medical costs from appropriate entities, ensures that the proper party pays for healthcare claims.
At EXL, we leverage human ingenuity, deep domain knowledge, extensive data analytics, and proprietary digital tools to provide transparency, insights, and communication throughout the entire process, resulting in better member engagement, efficient resolutions, and timely savings, all while creating a positive experience for you and your members.
Let's partner your way to address your subrogation needs
Throughout our decades of experience in healthcare subrogation, we've learned that the first step to success is listening to our clients' needs and challenges. Our goal is to develop relationships with our clients and build customized solutions, together, to solve their unique and complex challenges and, most importantly, to maximize their recoveries.
Our full spectrum of solutions provides a flexible, wide-range of options, delivering a scalable approach ready to fit to your preference and need-level, whether that includes a co-sourced approach, software as a service, fully outsourced programs, our global delivery model, or a combination of services.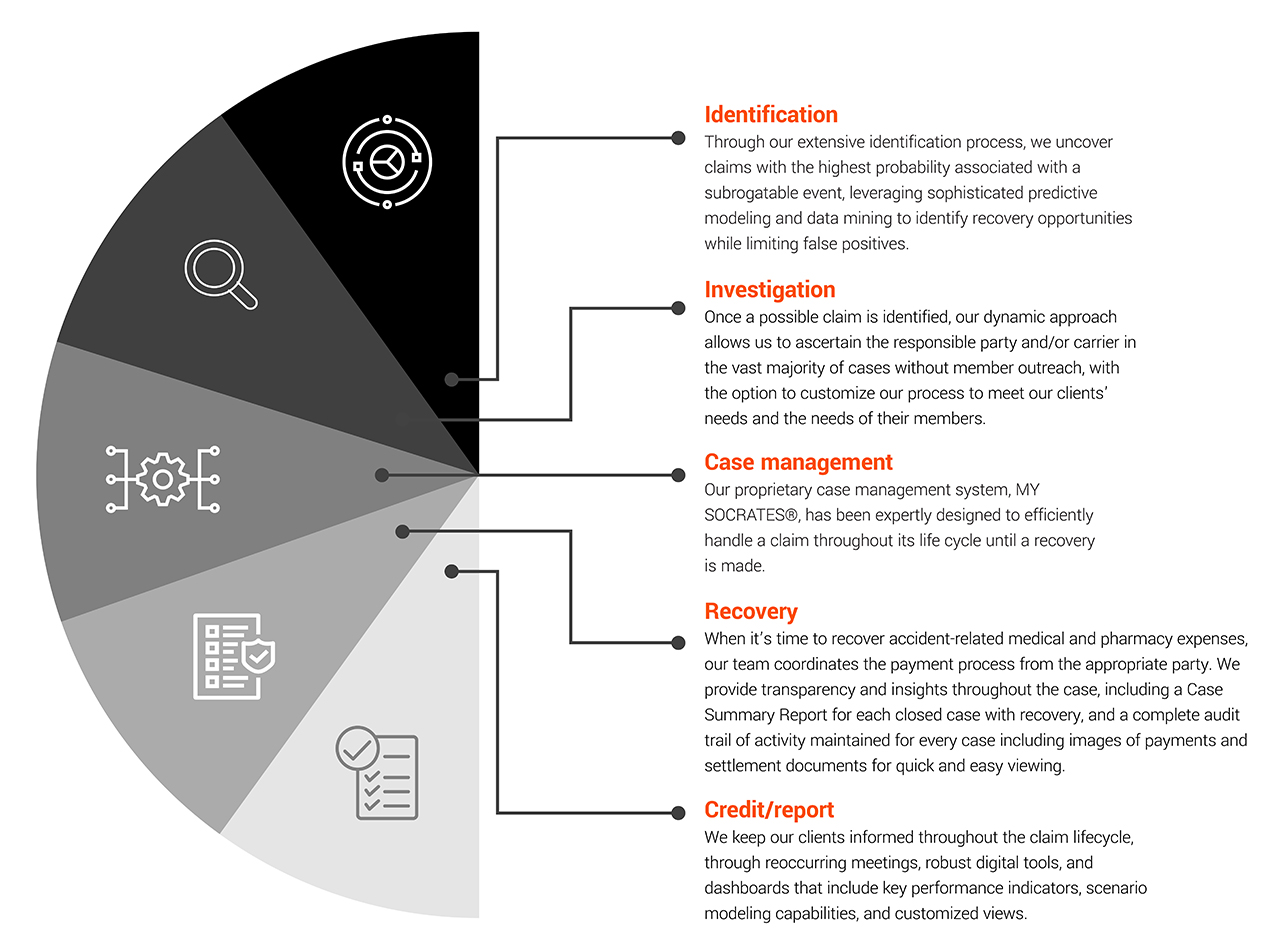 Automated technology with a personalized touch, built from decades of experience
At EXL, our industry leading process is designed to identify subrogation opportunities, maximize recoveries, and eliminate the need for wasteful investigations on false positive opportunities. Leveraging advanced analytics, data-driven insights and technology-enabled services, we partner with our clients to solve their most complex problems and enhance their performance by employing nimble and scalable solutions.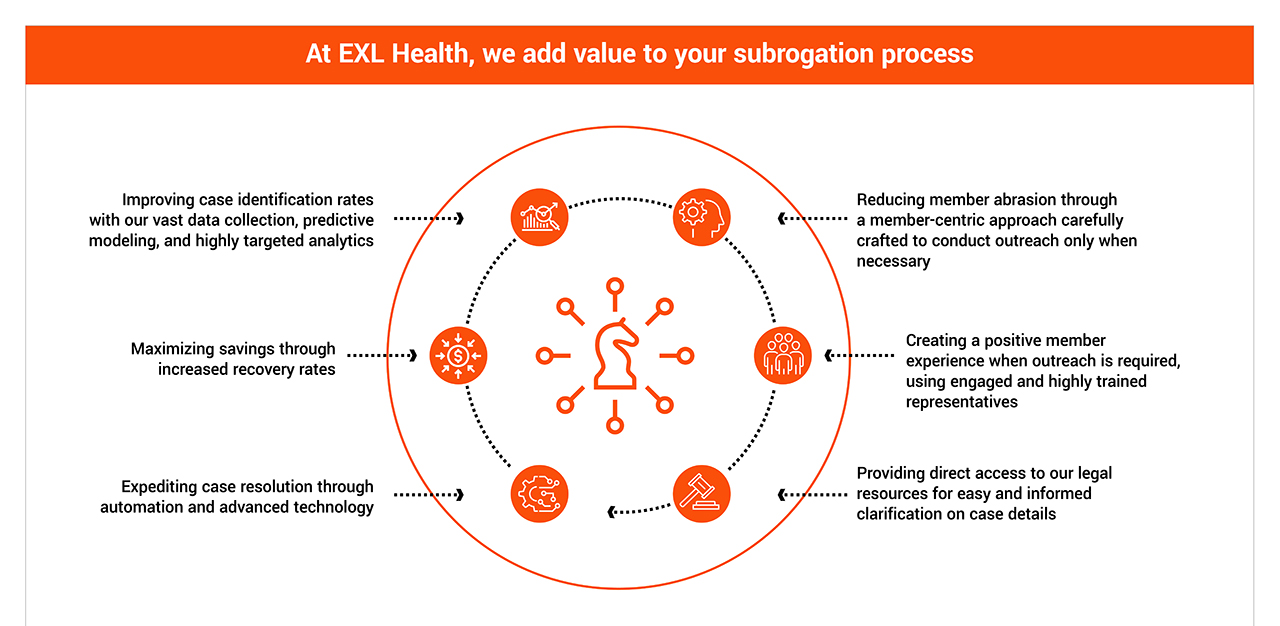 Partnering with EXL, our clients have achieved significant results
One of our existing clients wanted a change after spending over 10 years co-sourcing their subrogation services. They felt like they were not maximizing recovery opportunities and wanted to reduce dedicated other party liability (OPL) and subrogation staff. Looking for our recommendation as a trusted partner, the client switched from co-sourcing to a full outsourcing model with our five-step end-to-end process. This resulted in:
50% reduction in full-time equivalents (FTEs) who were redeployed within the company, transitioning to more substantive duties. Meanwhile, non-OPL resources were no longer needed. The client described the efficiency gains as "extraordinarily positive."
 
50+% increase in client recoveries, from a low of $2.8 million prior to full outsourcing to a high of $4.3 million annually
 
$4,178,601 average savings per year 2018-2021