Suppliers
Supplier Standards of Conduct
Our Supplier Standards of Conduct set out our requirements for the conduct of our suppliers and their employees, agents and subcontractors while they are engaging in business with or on behalf of EXL. Learn More
Supplier Diversity
Supplier Diversity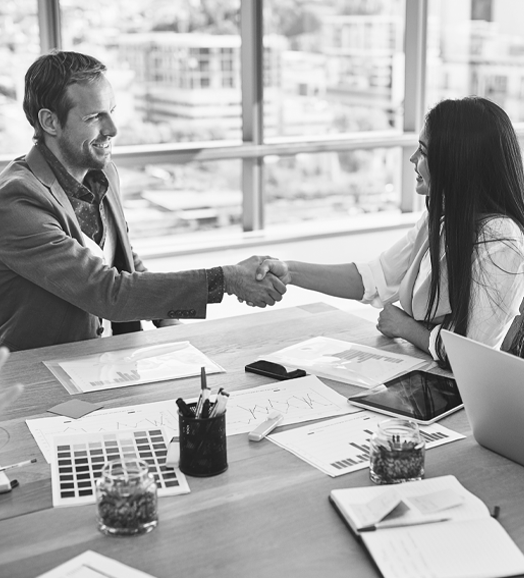 At EXL, we recognize the importance of having a diverse supplier base that reflects the values of our clients around the world. EXL works with suppliers that support EXL's long-term growth objectives, assist EXL in providing best-in-class services to our clients, and add value to our business by helping to drive competitive advantage and achieve strategic and operational goals.
EXL is committed to building a strong network of diverse suppliers. EXL's Supplier Diversity Program ensures that suppliers have an equal opportunity to participate in EXL's procurement sourcing process.
EXL's Supplier Diversity Program is designed to provide opportunities for qualified diverse businesses. EXL encourages companies that provide relevant products and services to register and submit their information to our supplier directory.
Businesses must be certified as:
Minority owned
Woman owned
Gay, lesbian, bisexual or transgender owned
Veteran owned
Disability owned
A small business enterprise
Become a Diverse Supplier
EXL's policy is to identify and include qualified businesses of the types listed above when we buy goods and services needed to serve clients. Such goods and services include information technology services, marketing services, and travel and facilities services, to name a few. Suppliers interested in doing business with EXL in the United States can register by completing and submitting the supplier information profile located at Supplier Diversity Registration.
We invite you to learn more about EXL's commitment to fostering a diverse supplier base and welcome all potential suppliers who can fulfill our requirements to introduce their businesses to us. If you have questions, we recommend you visit our FAQs located at Supplier Diversity FAQ. To learn more about our Supplier standards of conduct, click here. If you have additional questions that are not addressed in the FAQs, please feel free to email Supplier Diversity at supplier.portal@exlservice.com.
Legal Disclaimer
This website and other subsequent links shared at this website are for general information purposes only. Completing the Supplier Diversity form is not a promise or guarantee of a contractual agreement award nor does completion of the form place any company information on bid lists. As opportunities arise within EXL in areas related to the product or service offering of your company, you may be contacted by EXL to better understand your capabilities and qualifications. The supplier information you submit will be used for EXL's internal purposes only. By completing the Supplier Diversity form provided above, you acknowledge and understand this legal disclaimer.