EXL recognized as an insurance services leader in ISG Provider Lens™ 2022 – US & Europe

EXL recognized as an insurance services leader in ISG Provider Lens™ 2022 – US & Europe
Life & Retirement services | Property & Casualty services | Life & Retirement <br>TPA services
EXL recognized as an insurance services leader in ISG Provider Lens™ 2022 – US & Europe
Life & Retirement services | Property & Casualty services | Life & Retirement <br>TPA services
EXL has been recognized as a leader across 3 categories in the "2022 ISG Provider Lens™ Insurance Services" in the US and in 1 category in Europe. The categories are:
Life & retirement insurance BPO services, US
Property & casualty insurance BPO services, US
Life & retirement insurance TPA services, US
Property & casualty insurance BPO services, Europe
Life and retirement BPO services, US
"EXL is one of the most mature L&R insurance providers and enables businesses to become data driven." – reported ISG.
Key EXL strengths cited by ISG in the report include:
Data-driven, digital-led approach: Digital Intelligence led by data and analytics combined with domain expertise is the biggest differentiator as it allows EXL to solve real problems for L&R clients. EXL's heritage in building strong and focused domain capability, coupled with its leadership in analytics, helps it home in on the intersection of domain and data to create context.
Superior customer experiences and flexible engagement models: EXL's domain expertise and analytics mastery transform the customer journey. It helps businesses create experiences that delight customers, establish deeper and more sustained relationships, and drive profitable revenue growth.
Integrated BPO services: EXL's BPO services are now part of the overall solutions for L&R. This means that the services are offered as integrated services offerings with a focus on outcomes.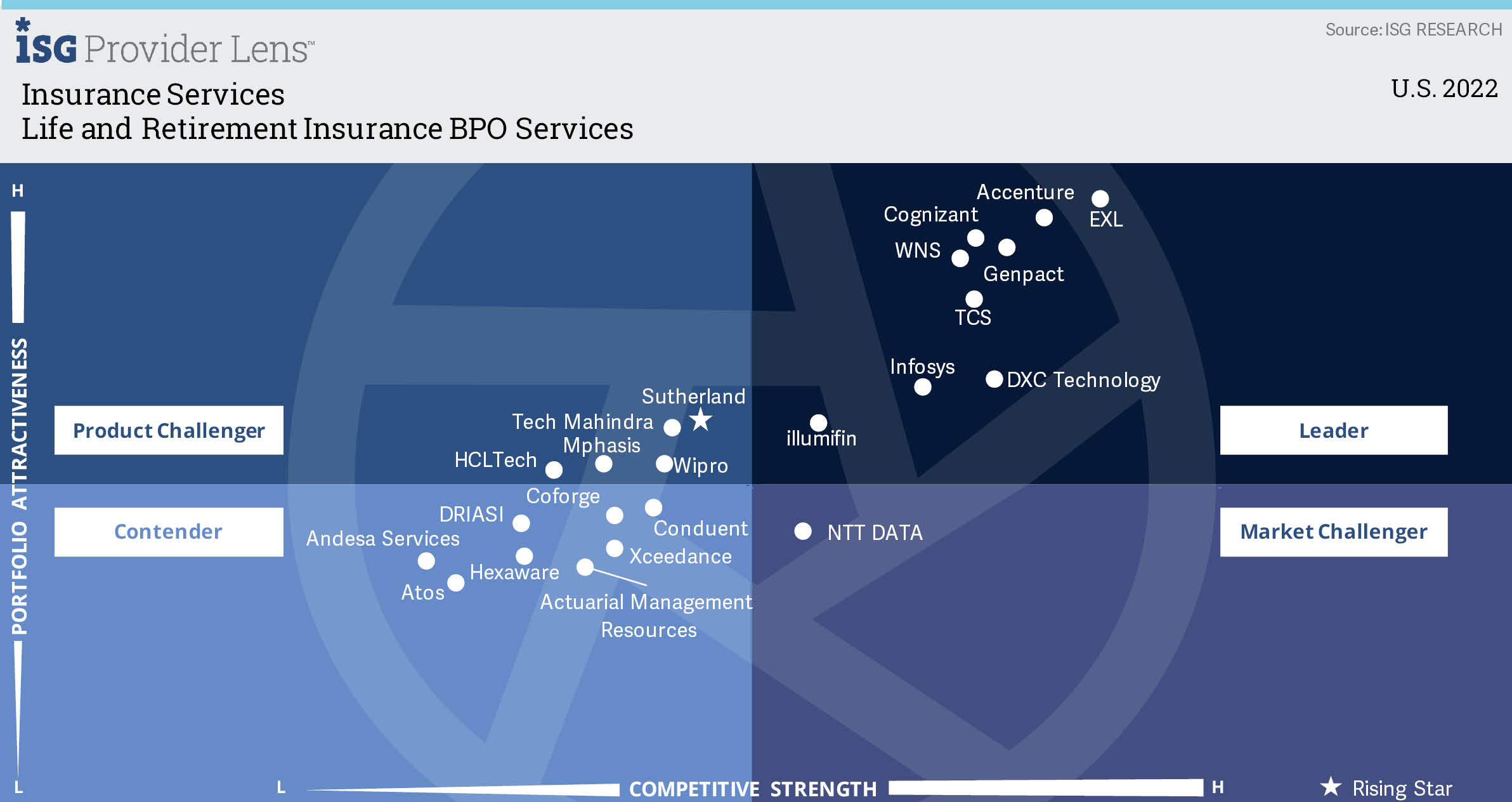 Property and casualty BPO services, US
"EXL stands out for its digital intelligence, backed by a strong vertical and domain focus." – reported ISG.
Key EXL strengths cited by ISG in the report include:
Insurance expertise: EXL's insurance practice accounts for more than 65 percent of its total revenue and is supported by around 42 percent of its overall employees, which highlights its strong vertical focus. The company sees this as a key strategic sector, making significant investments in driving significant client outcomes.
Strong digital focus: Over 50 percent of EXL's insurance revenue is digital enabled. Over the last three years, the company has invested more than $300 million to accelerate its digital capabilities with proprietary AI-powered solutions to give clients a differentiated experience while reducing costs.
Domain-specific solutions: EXL has developed market-leading P&C insurance underwriting support and claims expertise. Digital solutions include: Subrosource™, a platform that manages the entire subrogation lifecycle; and EXL Express Survey™, which leverages crowdsourcing technology to assess risks quickly and accurately in the underwriting process.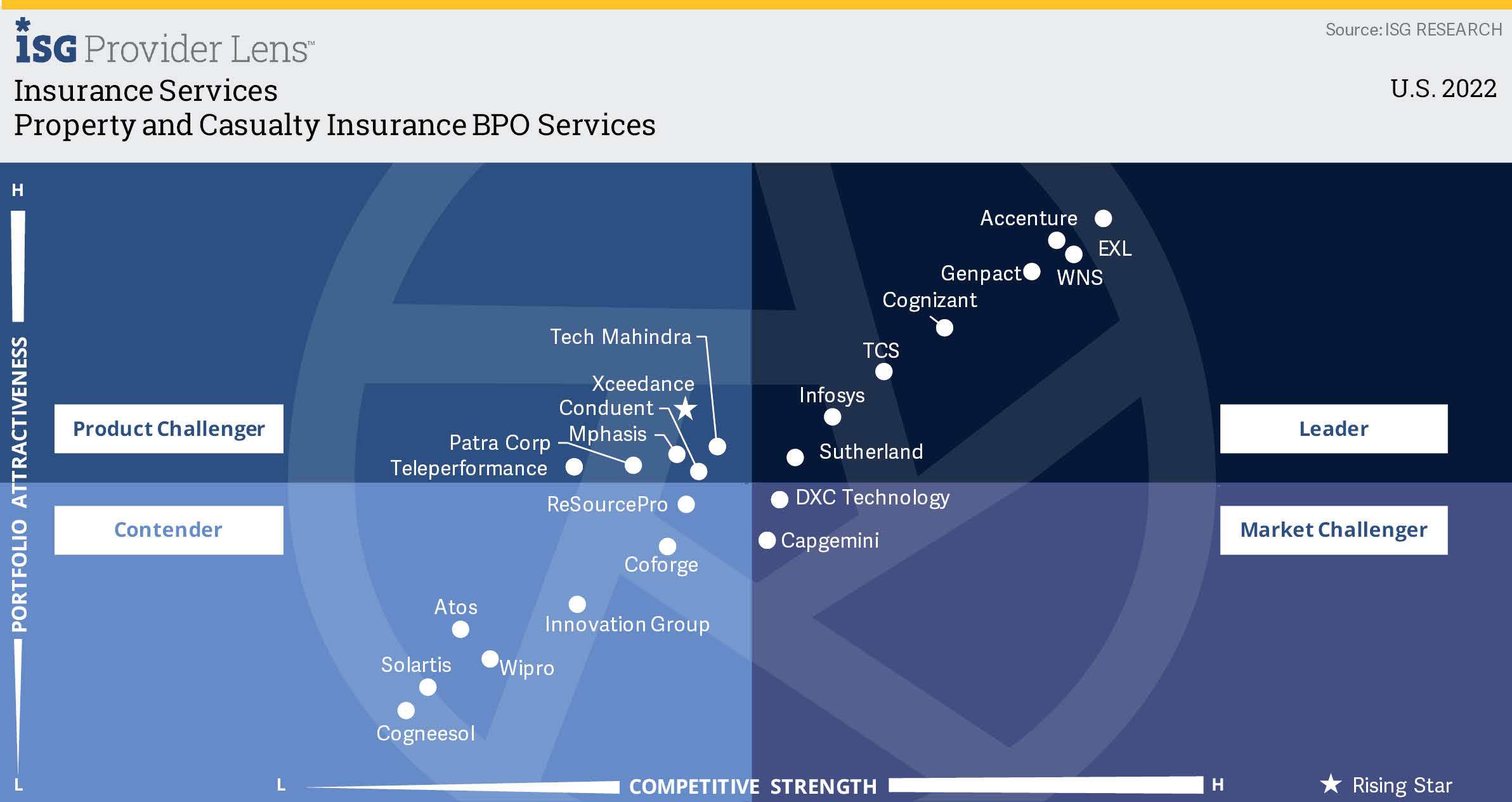 Life and retirement TPA services, US
"EXL maintains its leadership by providing end-to-end digital L&R TPA ecosystem powered by LifePRO™." – reported ISG.
Key EXL strengths cited by ISG in the report include:
E2E digital TPA ecosystem for growth: EXL invested in digitalizing its LifePRO™ platform to build a future-ready digital ecosystem for its TPA business. It blends a functional approach to BPO services, automated conversion capabilities and key technology partnerships.
Distinctive logical approach for modern insurance organizations: EXL has been expanding its TPA capabilities across the L&R insurance value chain to maximize value creation and deliver substantial results. Benefits include improved time and speed-to-market with low-code/no-code distribution platforms, omnichannel sales support, data-driven insights UW and omnichannel UW support.
Stellar performance through new deal wins: EXL has signed three large deals in the past year. An L&R insurer has chosen it as a strategic digital TPA partner for multiple blocks.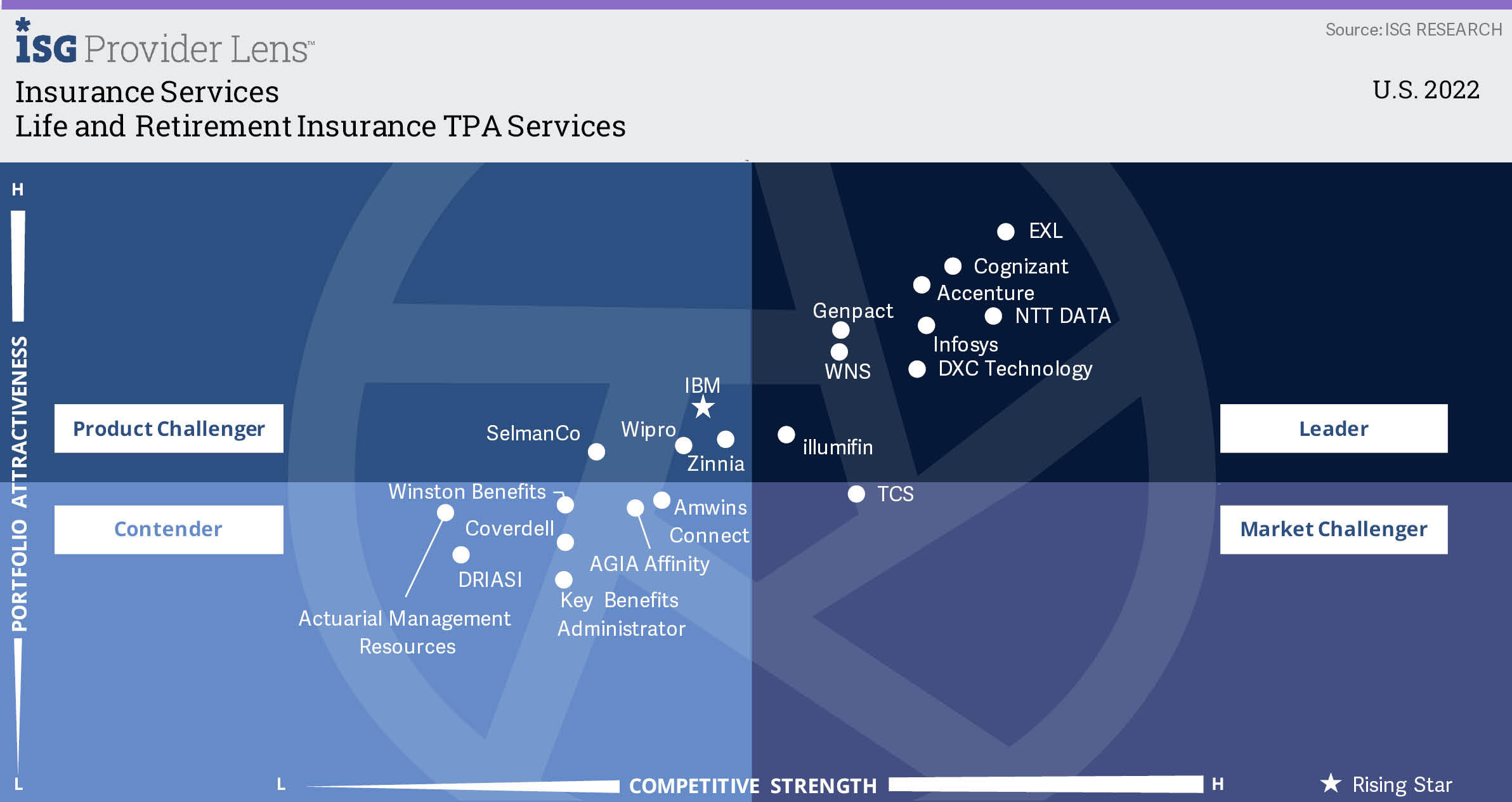 Property and casualty BPO services, Europe
"EXL stands out for its vast expertise and strong set of solutions for P&C clients." – reported ISG.
Key EXL strengths cited by ISG in the report include:
Strong focus on insurance industry: EXL has deep domain expertise across the entire insurance value chain plus in-depth knowledge of insurance products.
Claims processing solutions and transformation: EXL works with clients to assess workflow, process gaps and identify shortages in capacity or additional solutions that are required to improve operations. It uses advanced automation to deliver data-driven solutions to optimize outcomes for clients.
Connected data loop solutions: EXL has seven core industry connected data solutions to make data-driven decisions in a significantly compressed cycle time.
Cloud-first transformation: EXL AI:OS™ is built to deploy transformative application for re-architecting operating models. In Europe, it is gaining traction among large and midsized P&C clients with significant volumes of on-premise data and layers of legacy systems.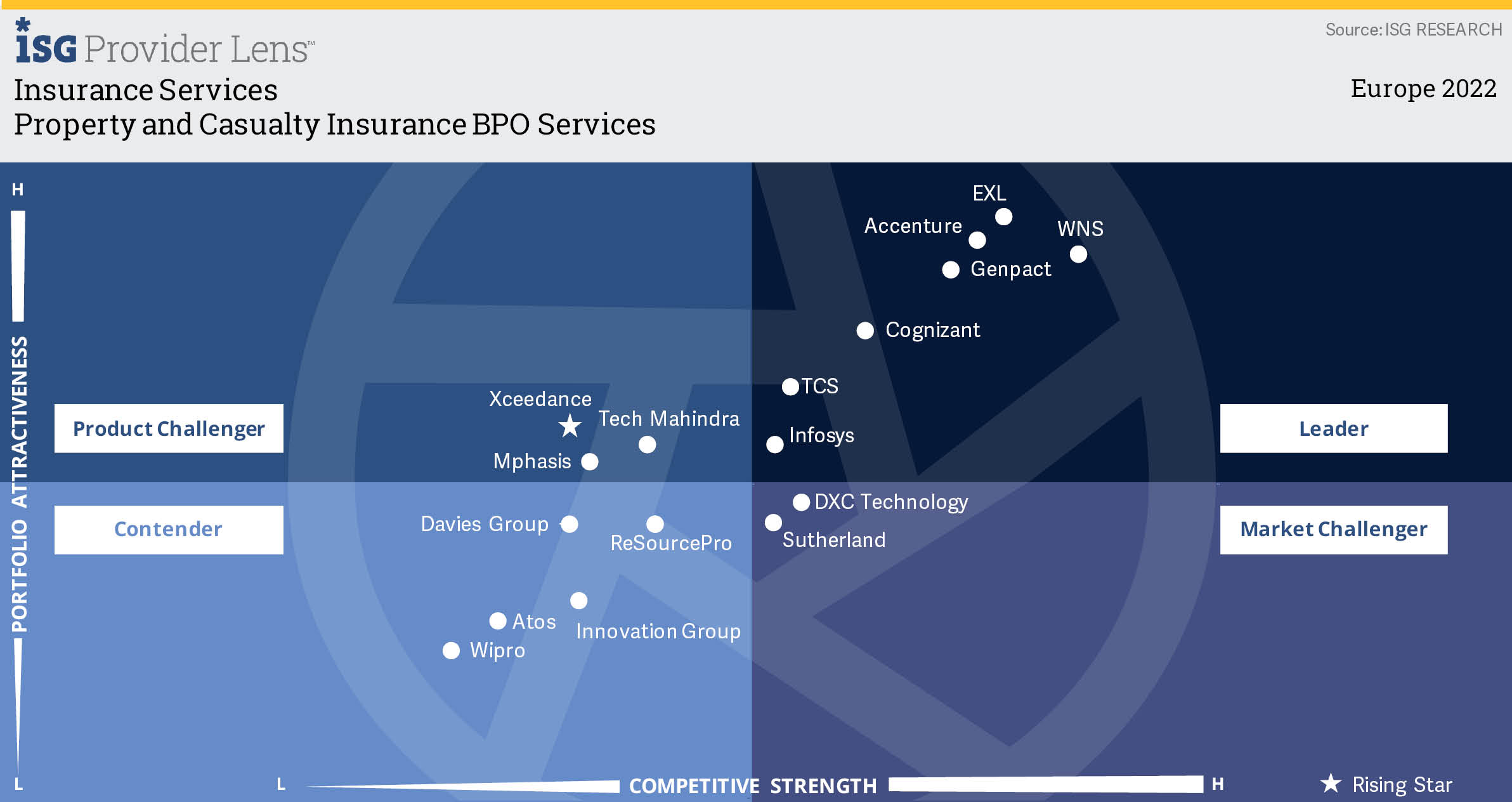 Leadership perspective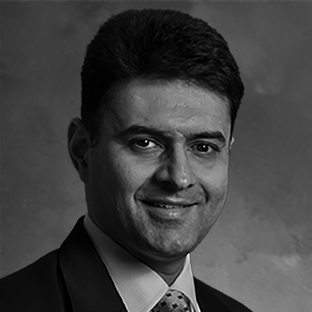 "With market volatility swirling throughout the insurance industry, 2023 will be a proving ground for firms that crack the code on delivering their customers better solutions and services at a lower cost," said Vikas Bhalla, executive vice president and head of the Insurance Business at EXL. "In order to provide a superior customer experience, insurers will need to be able to provide highly personalized solutions backed by robust data, powerful analytics and engaging digital tools. We're honored once again be among those leading the charge in the insurance space and we look forward to continuing to set the pace for innovation in the industry."
Vikas Bhalla, Executive Vice President and Head of Insurance, EXL