Legal Support Solutions
Optimized solutions for legal support
EXL Legal Support Solutions provides assistance to legal teams across the globe. With multiple disciplines, we provide everyone from insurers to banks to pharma with support solutions dedicated to claims, procurement and general counsel offices. Our team of professional paralegals and attorneys provide assistance in all 50 states on everything from contract review and subpoena redaction to legal bill review and case law research.
What we do
EXL provides Legal Support Solutions to various clients across insurance, healthcare, banking, pharma and information services sectors. EXL's LSS has a team of attorneys with strong analytical skills, effective communication and relevant experience in the work domain.

Service offerings converge to provide a multi-pronged approach towards legal spend optimization.
End-to-end contracting services
Legal research
Compliance services
External counsel management
Administrative support
Legal analytics/innovation solutions
Document management (including E-Discovery)
End-to-end contracting services
Supplier administration
Monitoring of suppliers, contractors and service providers' performance (SLAs)
Suppliers' SLA review
Contract deliverables and obligation (D&O) management
Contract compliance
Contract abstraction, indexing and summarization
Client defined analytics as a service
Case creation
Data management and plan document requests
Product and regulatory approvals and licensing
Corporate filings, subsidiary governance
Subpoenas
Legal bill teview/outside counsel invoice audit
Medical/construction record summarization and deposition summarization
Subrogation recovery and other related activities
Auditing performance of litigation attorneys
How are EXL Legal Support Solutions different
For the services of legal bill review and outside counsel invoice auditing and contract management and abstraction, EXL was able to create the following impact:
10-15% ROI delivered
4,500 contracts processed
~1.4M pages processed
For services of contract administration and legal support, and end-to-end contact lifecycle support, EXL was able to create the following impact:
3,324+ documents processed
54% reduction in average cycle time
30% reduction in attorney and paralegal time spent in contracts
For services of subpoena review and redactions, staff counsel support and legal bill review/outside counsel invoice auditing, EXL was able to create the following impact.
2.2M pages reviewed
100% turnaround time and SLAs delivered
~$90,000 - $1M savings per month
Leadership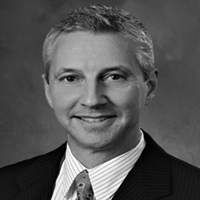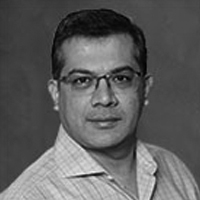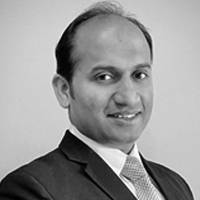 Brad Burdick
SVP, Head of Insurance Platform Services

Brad leads EXL's Insurance Platform Services business unit with overall responsibility for delivering solutions and services to meet our insurance clients' needs. With over 30 years of experience in technology, strategy, and operations, Brad's focus is on combining technology and services to deliver distinctive capabilities. Brad has over 15 years of Insurance industry experience combined with a rich technology and operations background. Brad joined EXL in 2011 as a part if the acquisition of The Hartford Insurance Group subsidiary, Trumbull Services, of which he was the President.
Sandeep Juneja
Vice President - Insurance Platform Services (P&C)

Sandeep Juneja is Vice President with P&C Insurance Platform Services at EXL. He has spent over 22 years in the field of Insurance & Financial services outsourcing, Transformation, Operations Management and M&A. Sandeep has led large projects combining Technology, Operations and Analytics to deliver value for clients across North America and APAC. He has complete his bachelors in Accounting and Masters in Financial Management and International Finance.
Arun Kumar
Vice President – Operations & Insurance Platform Services

Arun leads EXL's Digital Intake and Content Extraction Services with overall responsibility for delivering solutions and services to meet our clients' needs. With 20 years of experience in Operations, Technology and Strategy, Arun's focus is on combining Domain, Digital and Technology to deliver distinctive capabilities. Arun joined EXL in 2007 and since then has worked with multiple global insurance carriers across multiple geographies spearheading Operations Management, Transformation and Process Excellence.