Digital documentation tool improves average handling time for large national healthcare insurer
Transplant service intake
Contact center operations transformed through digital documentation optimization
EXL partnered with large national healthcare insurer to improve the efficiency and Average Handling Time (AHT) for their specialty contact center operations.
Background and process
Intake for transplant services are handled through a low scale specialty contact center operations, staffed by highly skilled nurses. The nurses field telephonic calls to evaluate the case and its eligibility for case creation. Approved transplant cases are created and assigned within the existing platform for follow up by the nurses when the case has matured.
Opportunity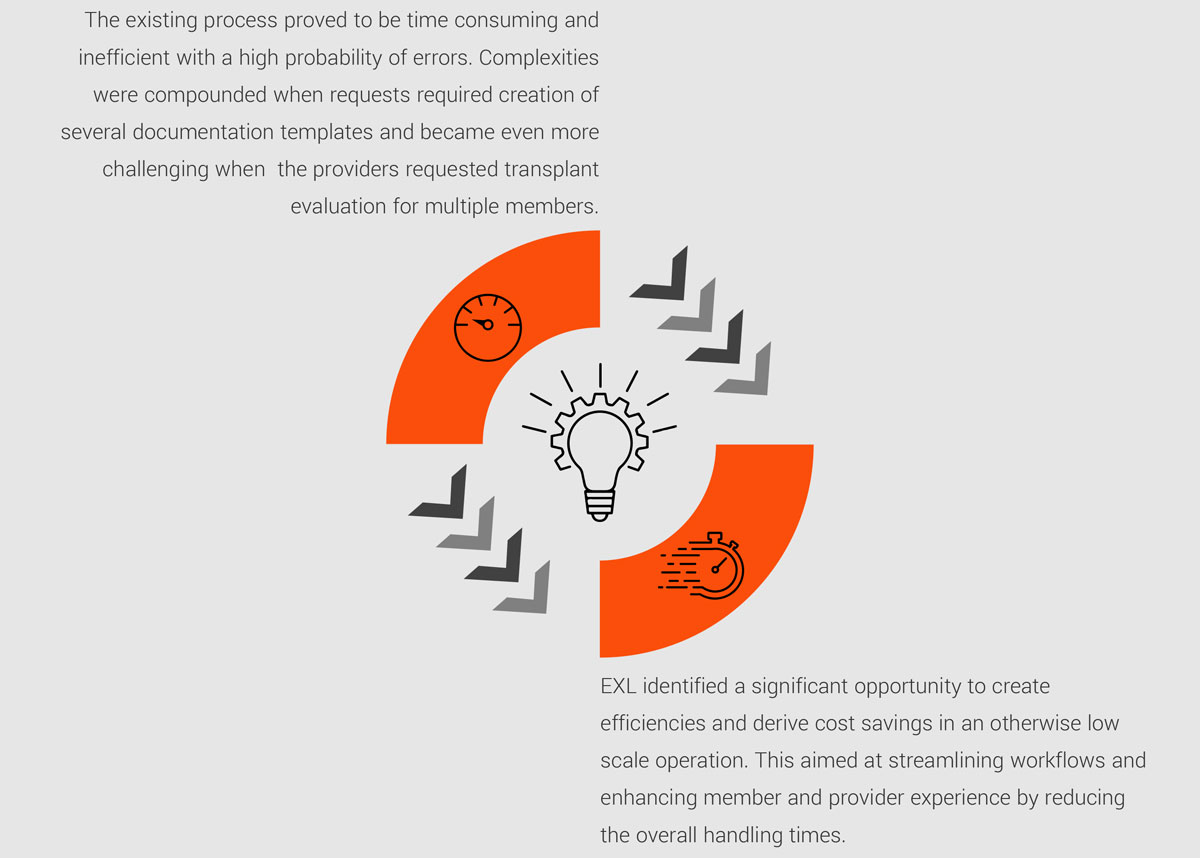 Solution
EXL used deep domain and digital expertise to address the persisting workflow issues by creating a documentation tool which: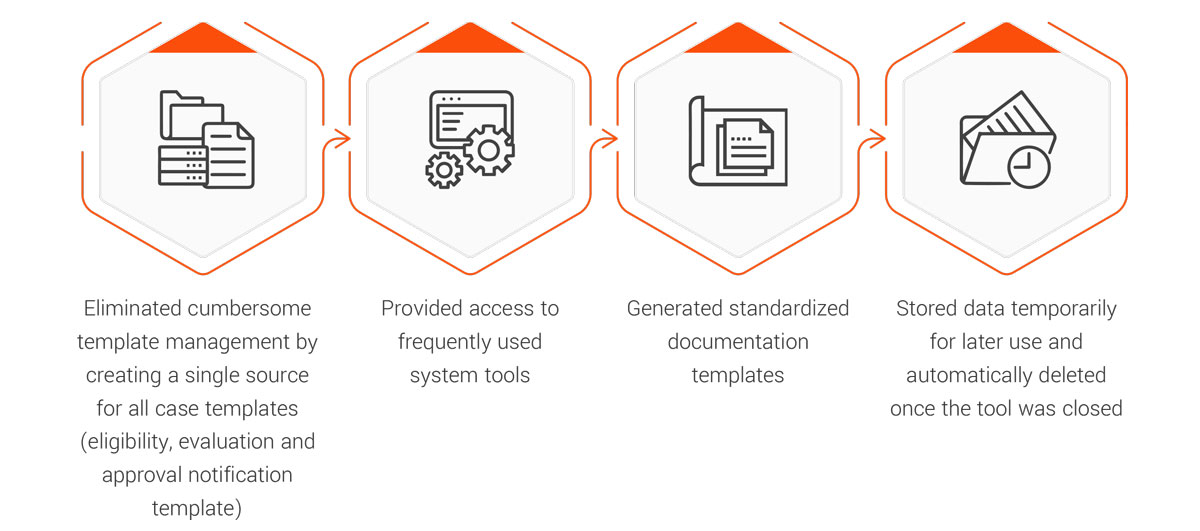 10%
Over-all handling time improvement
25%+
Off-the-phone handling time improvement
$19,706.38
Annualized business impact