EXL Digital travel-in-a-box solution
EXL digital travel-in-a-box: A comprehensive solution born in times of crisis
With travel industry returning to normalcy and gaining momentum, EXL has developed a platform-enabled solution that combines analytics, advanced technolgies and digitized operations to form an integrated "digital in a box" solution that can help our business travel management customers address the current industry challenges.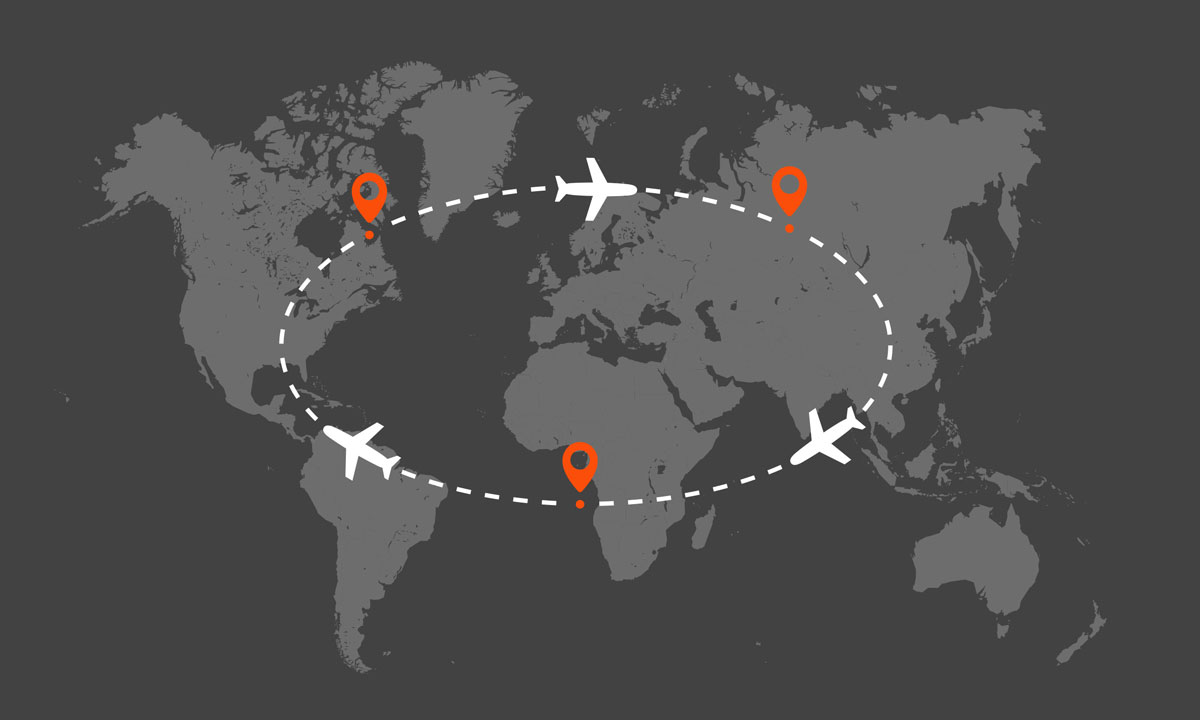 You can expect more from EXL
EXL's deep travel domain experience uniquely positions us to effectively address the changing business dynamics and travel management needs of our clients. Our unique view of the digital ecosystem manifests in a host of end-to-end products, solutions and services that support operations management capacity, with AI-driven data analytics and travel-specific consulting.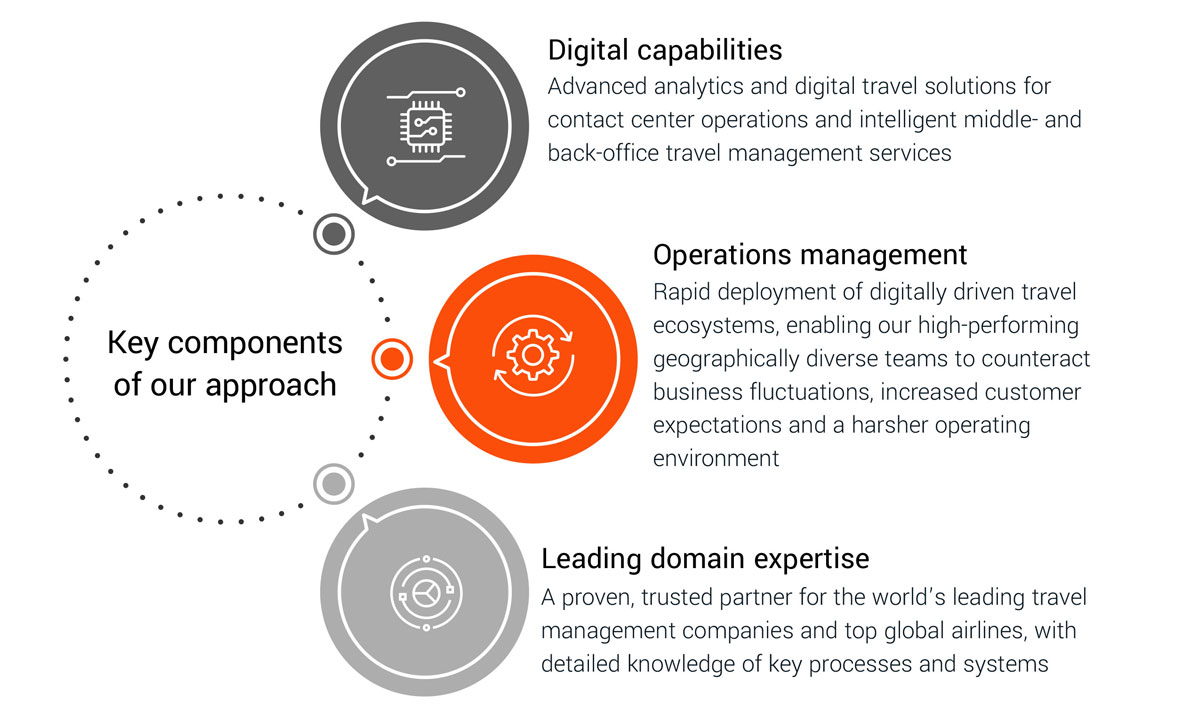 EXL digital travel-in-a-box solution
Digital Travel-in-a-Box is a robust platform that digitizes travel operations management, links operational metrics with outcomes, manages the digital workforce and drives customer outcomes through enhanced resilience, embedded intelligence and real-time insights.
A future focussed solution – Digital | Distance-Independent | Resilient | Transparent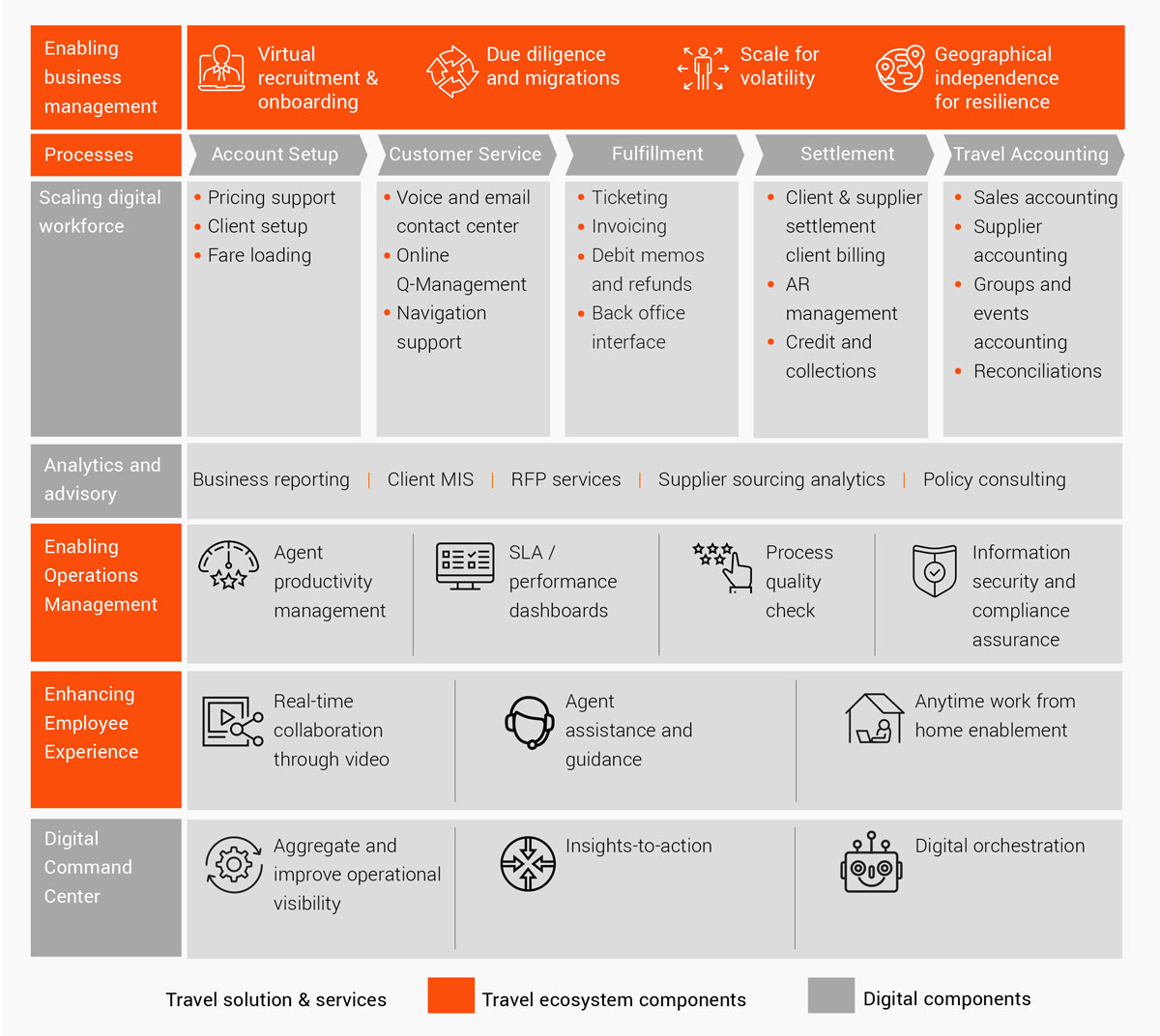 Contact us to learn more
For more information about EXL's travel capabilities or other solutions, please visit https://www.exlservice.com/industries/travel