EXL Healthcare academy
What is the academy?
The EXL Healthcare Academy is a proprietary learning and capability development program for clinical and non-clinical team members that provides opportunities to deepen capabilities and skill sets. Located in Manila, Philippines, with expansion locations in India, the program enables the EXL Health team to support and elevate the learning journey of its students while proactively improving the ability to respond to the needs of our internal and external customers.
The Academy operates on a unique functional framework with three pillars that support the employee's professional roadmap: clinical capability development, clinical process training, and capability development. Let's take a closer look.
Clinical capability development
Among the Academy's many programs, we help provide a pathway to US licensure for registered nurses (RNs) in the Philippines. Through EXL Health's Scholars' Program, we provide comprehensive education and coursework to pass the National Council Licensure Examination (NCLEX), the standardized licensing exam developed by the National Council of State Boards of Nursing (NCSBN). Our graduates are supported throughout their journey and achieve a 27% higher NCLEX success rate than the average passing rate of internationally educated nurses.
The end-to-end program also includes credentialing and licensing support, continuing education, and clinical experience through our Clinical Preceptorship program, which provides the opportunity for nurses to render duty hours in a hospital. Additionally, our Clinical Capability Development program helps to create and retain a deeper talent pool of highly trained USRNs and provide a career path for EXL team members to continuously improve their skill sets to better support the complex work of our clients.
Academy fast facts

EXL Celebrates 1,000th Graduate from EXL Healthcare Academy!

Clinical process training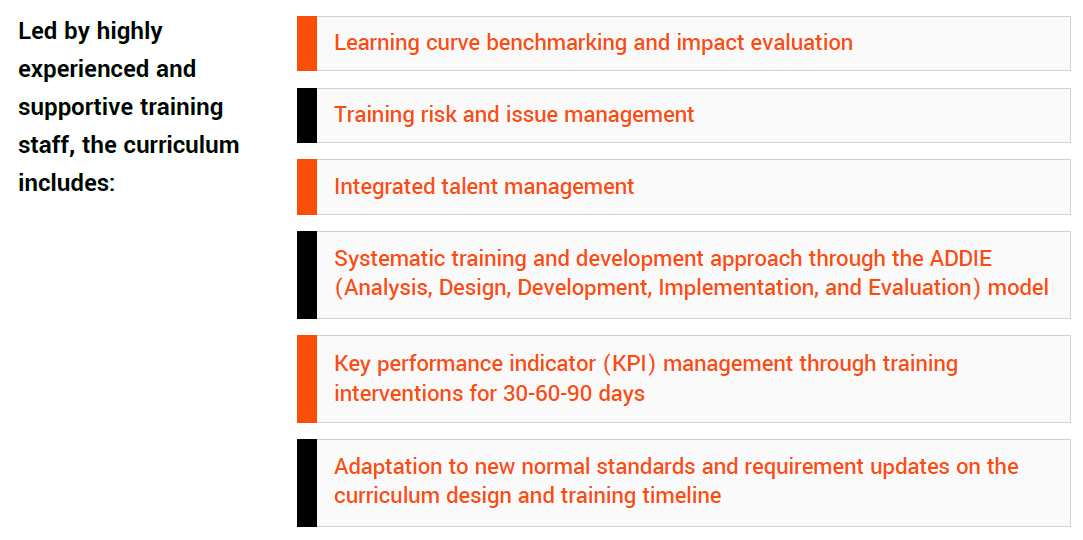 Capability development
At EXL Health, we provide extensive opportunities for our team members to continually enhance their skills and capabilities with dynamic, comprehensive programs.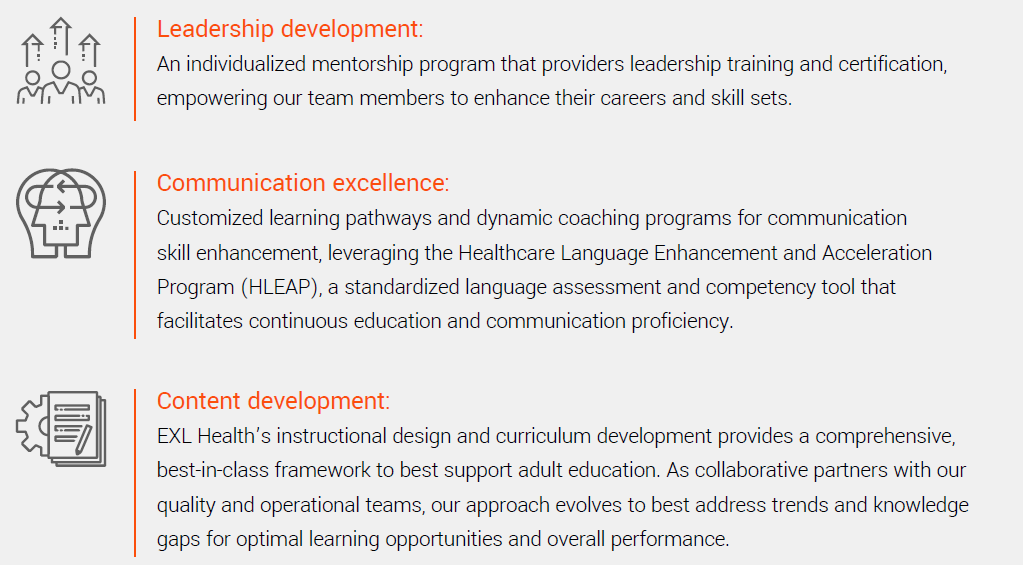 Work with EXL Health and produce results that matter. To learn more, visit EXLService.com/health.