EXL SmartAudit.AI - Highly intelligent AI for internal audits
Auditors manually evaluate numerous documents and contracts, review implementations of regulatory changes, and investigate dubious transactions. Owing to the large volume of data and the high cost of these efforts, auditors usually achieve these goals by relying on a sample-based approach or performing the audit based on a defined checklist.
There is a need to utilize machine learning to reduce the workload of auditors and use machine learning to extend the scope of audits beyond sampling. This includes using AI to review the entirety of available data and automatically notifying auditors of high-risk items. Automating such simple tasks allows auditors to focus on work requiring human intelligence and creativity.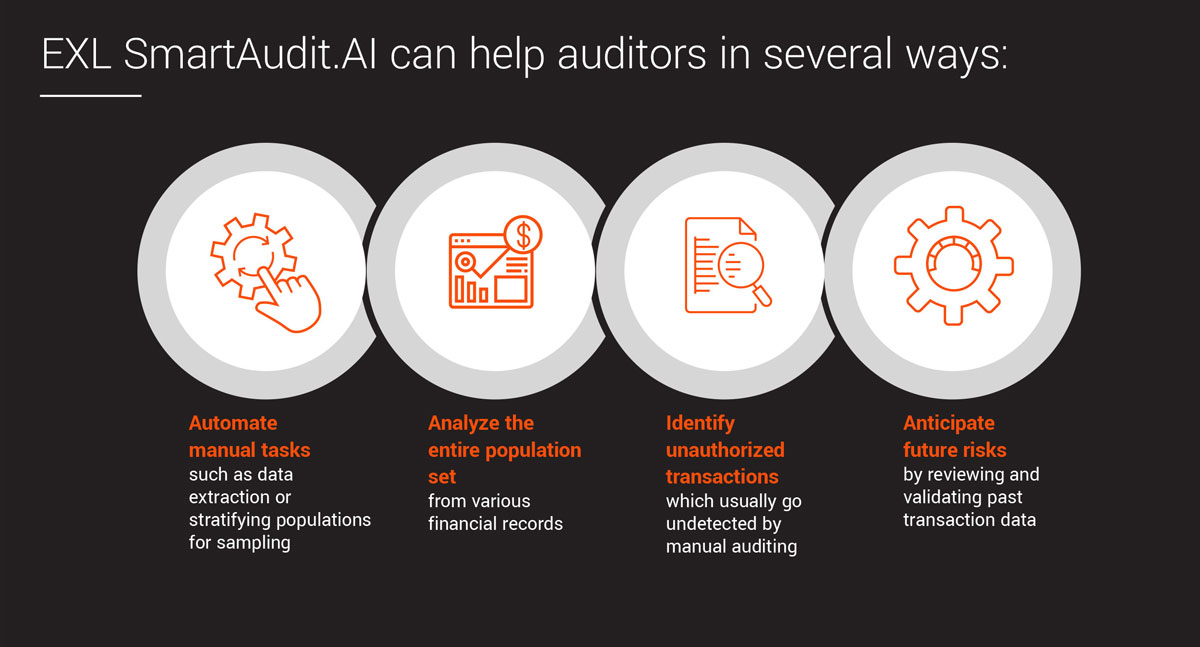 SmartAudit.AI use cases
Reduce testing time for performing IT general controls
EXL SmartAudit.AI enabled a life sciences client to achieve 100% population testing from 40+ different SAP systems. The company tested 200,000 users in their governance and risk compliance (GRC) system, as compared to 50 samples in a manual audit. The entire population was tested in five minutes. A manual approach would have taken more than 30 business days to test this control related samples.
Contract reviews
In the case of reviewing various contracts such as Leases, SmartAudit.AI can scan a huge volume of contracts in real-time. With the natural language processing (NLP) capability of SmartAudit.AI, data can be extracted automatically from contracts to identify relevant clauses for accounting treatments such as commencement date, payment amounts, renewals, termination options, and other factors. The data so extracted reduced the manual effort in the review process and helped the auditors to assess and evaluate risks more efficiently.
Identifying material errors in general ledgers
Auditors usually take a sample-based approach to audit data rather than examining entire datasets, leading to a relatively higher risk of material misstatements. SmartAudit.AI on the other hand, inspects the entire data set in a relatively shorter time span to identify potential material misstatements based on their financial impact using AI based analytical tools to flag areas of higher risks such as transactional entries varying from the standard entries.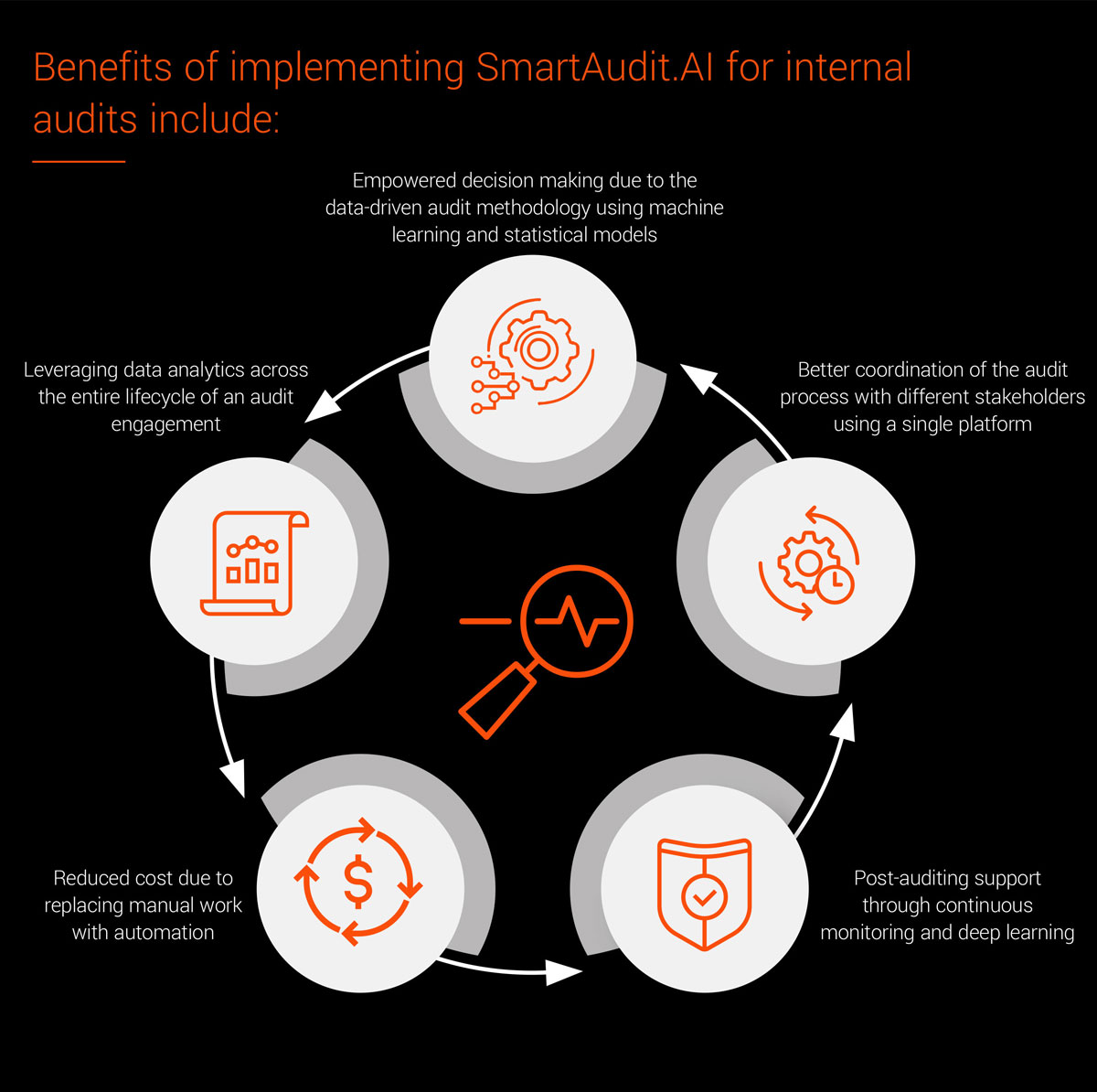 Discover more about how EXL SmartAudit.AI can help improve your internal audit process by requesting a demo.