Health equity for Health plans
Creating an aligned healthcare ecosystem to advance health equity for health plans

With Center for Medicare & Medicaid (CMS) moving forward with a comprehensive plan to advance health equity, health plans need to align their focus and prioritize advancing health equity, including focusing on reducing disparities in healthcare to ensure equitable healthcare delivery for all.
The primary goal of health equity is to make sure everyone gets the quality care they deserve, addressing each individuals specific needs. Healthcare organizations are seeing the benefits in following the CMS example, a process which includes reining in costs exacerbated by disparities, and most importantly creating an equitable ecosystem for all health plan members.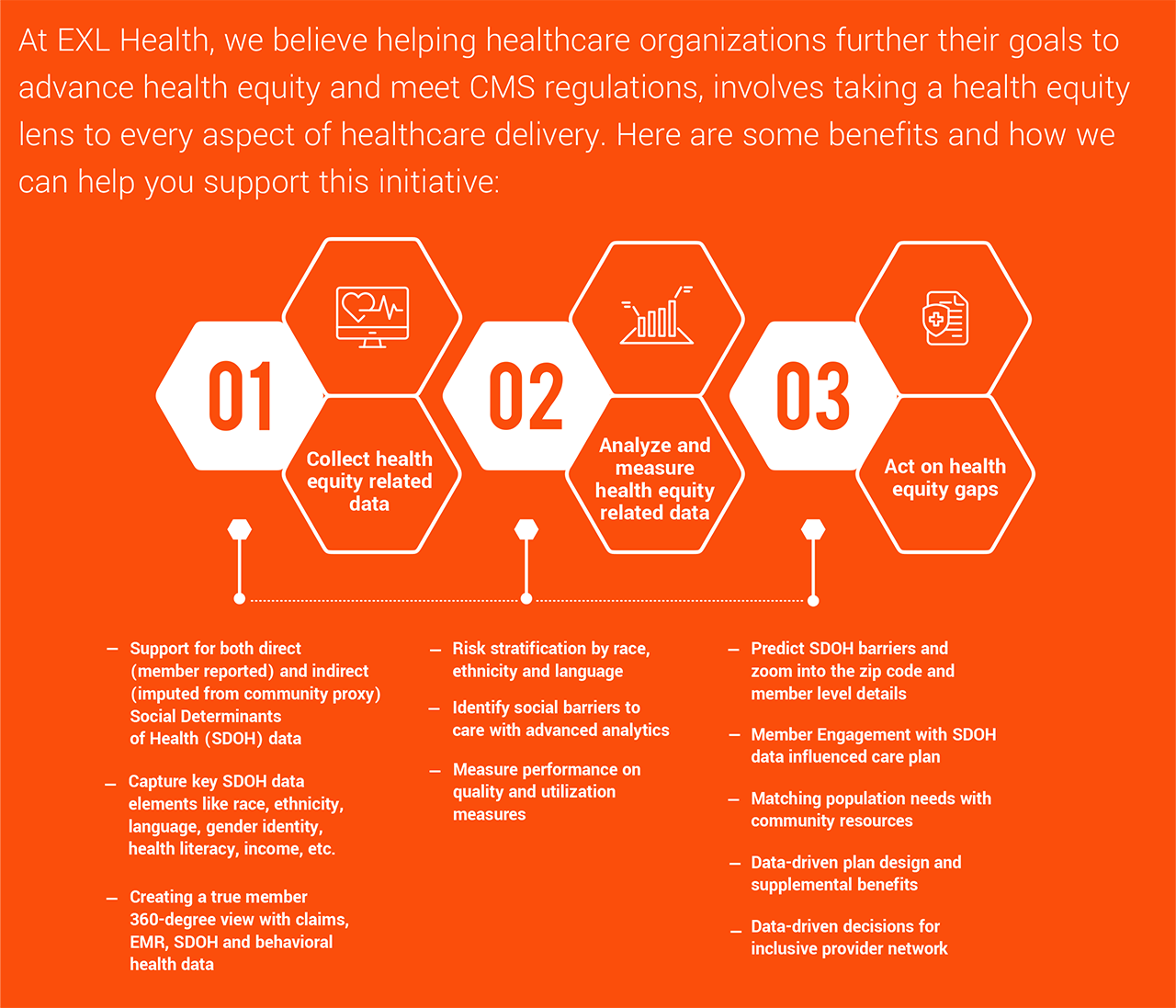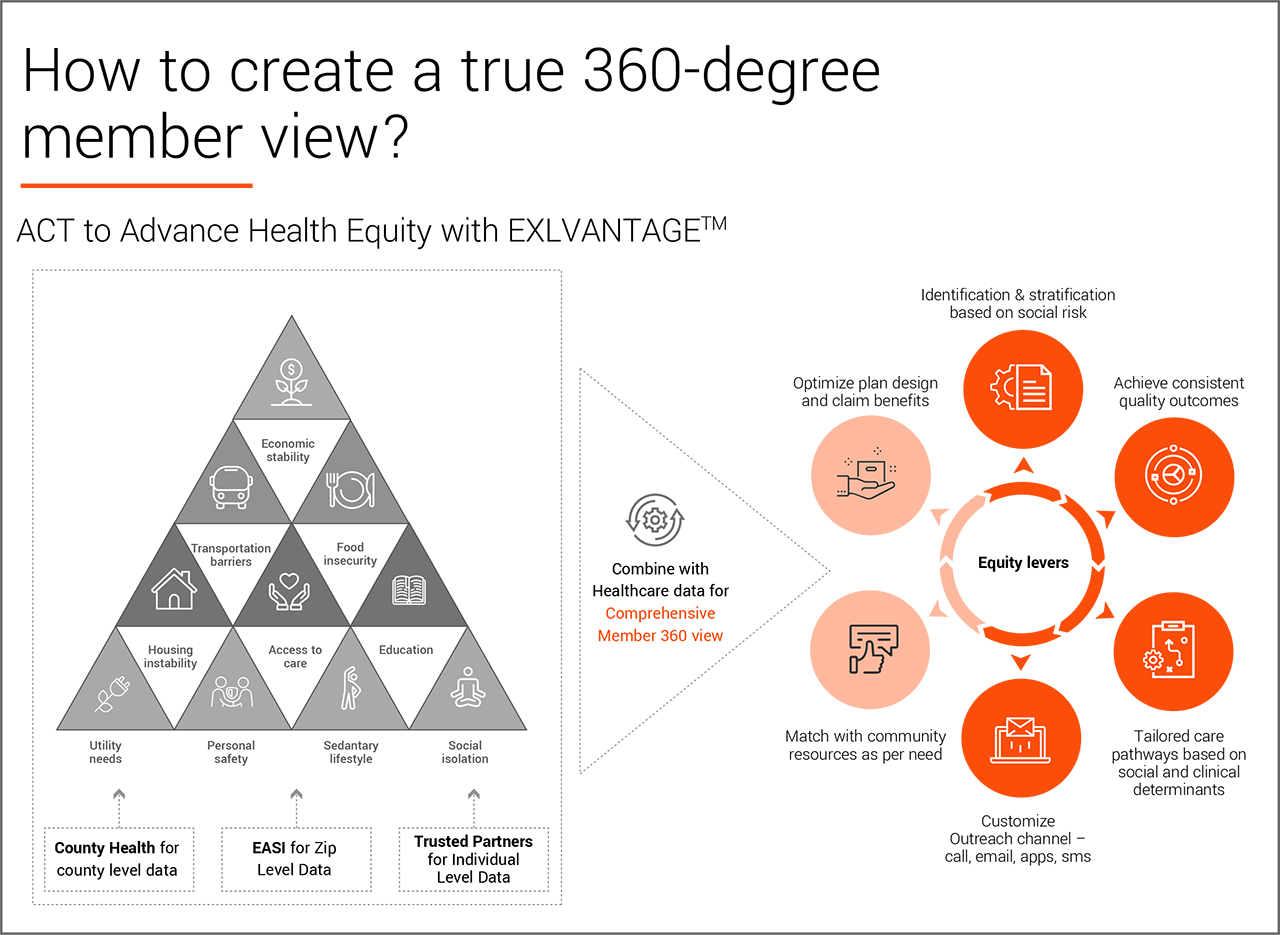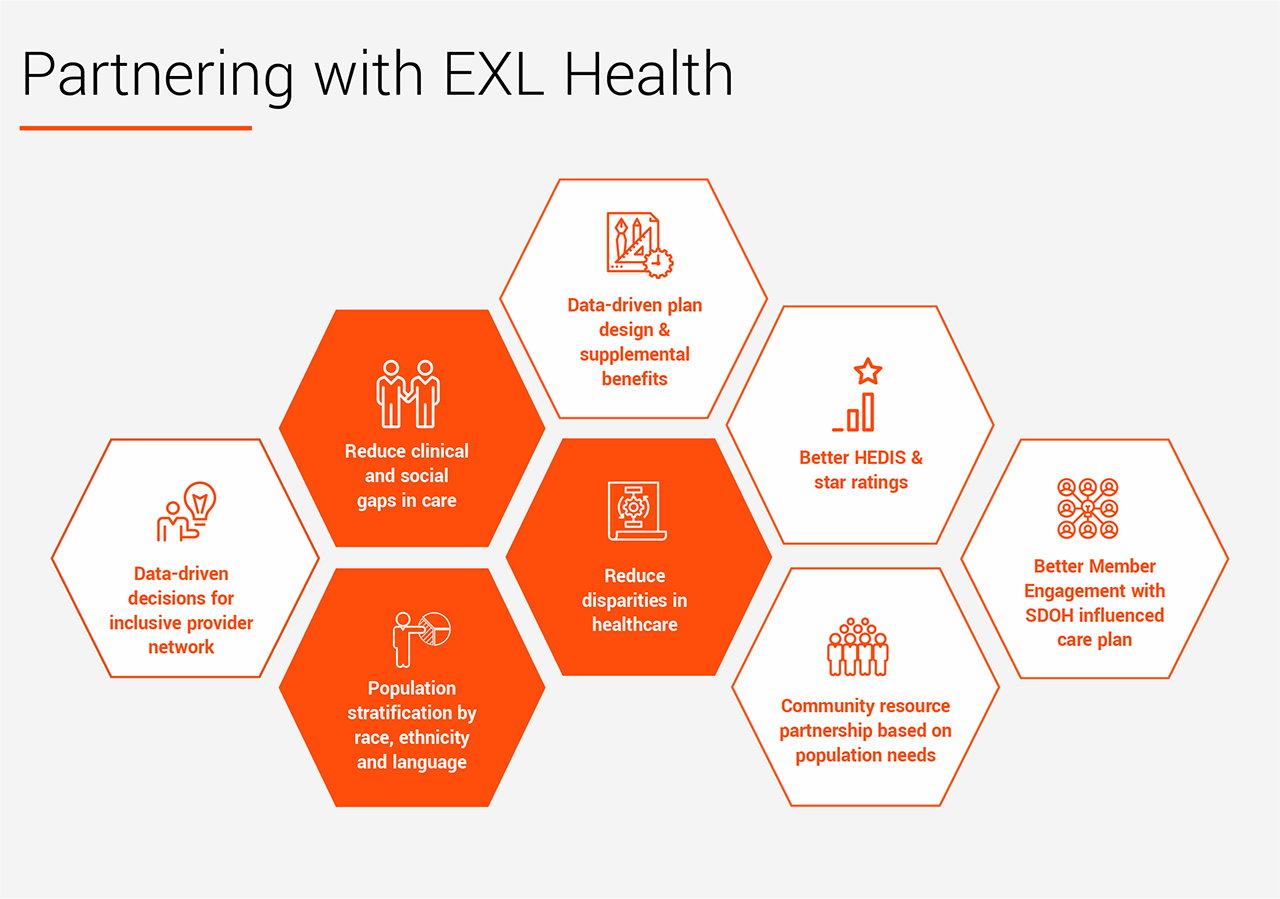 Drive positive quality and financial outcomes leveraging the power of interoperability with EXLVANTAGE™ data and analytics platform.
How can EXL Health help? See for yourself. Request a demo today.