Interoperability in Healthcare
Make sense of healthcare data to deliver better care and improve business outcomes
We are living in an era where healthcare is no longer offered in a linear model, where patients visit providers for healthcare service and payers reimburse providers in return.
Healthcare delivery today works like an integrated cycle, with all the stakeholders working in concert to achieve the best health outcomes. For all stakeholders to work in a synergistic fashion, it is vital that information flows seamlessly across these entities, so that care interventions can be taken in time.
Interoperability between providers, payers and patient applications is required to fluidly navigate through risk sharing reimbursement models and optimize spend on total cost of care. Access to a true 360-degree consumer view, achieved by integrating claims, EMR, social determinants of health (SDoH), biometric, HRA and other consumer healthcare data, is vital to deliver effective services.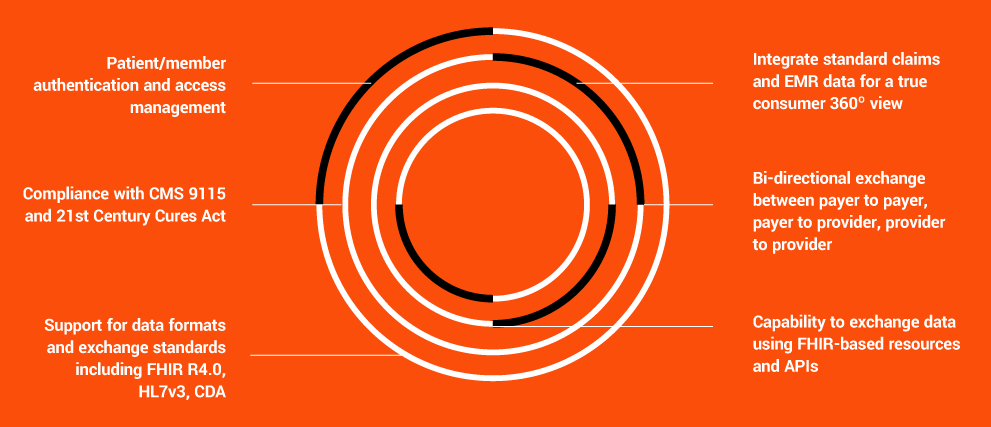 Enable a whole new world of interoperable solutions between payers and providers.
There are countless amazing applications serving the individual needs of payers or providers, but the challenge comes when these applications are expected to talk to each other. A lack of interoperability makes sharing and integrating data difficult.
Semantic interoperability enables communication between applications, taking data and converting it into meaningful information, regardless of format, using universal standards of exchange. This ensures smooth data flow across payers and providers, so that they can focus on their goal of delivering quality care in a compliant, cost-efficient manner.

EXLVANTAGE™ is a unique healthcare delivery platform that weaves data, application services and assets together in a unified, end-to-end solution, enabling interoperability across your healthcare ecosystem.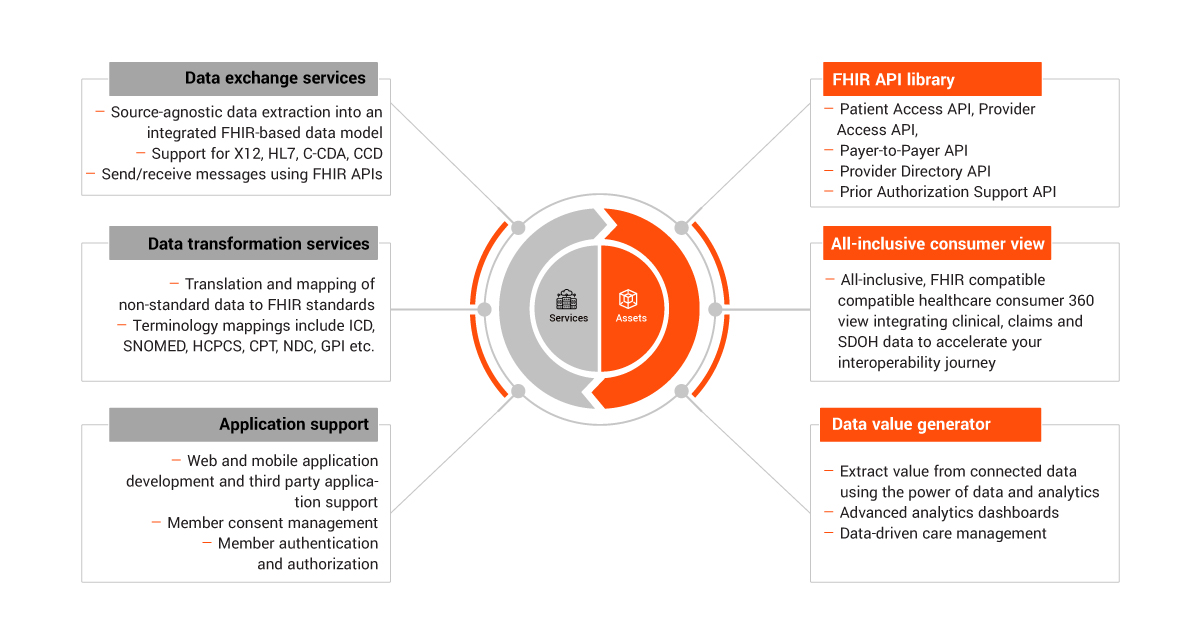 Sharing data in a useful way is impossible without seamless interoperability among healthcare IT systems.
EXL Health's data exchange capabilities are bi-directional. This includes pulling data from source systems to be consumed for analytics and care coordination, and pushing data-driven actionable insights to source systems to improve patient and business decisions.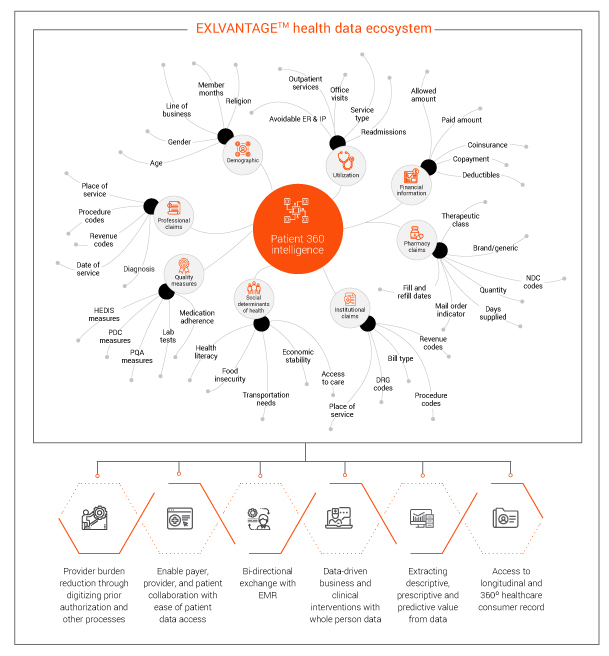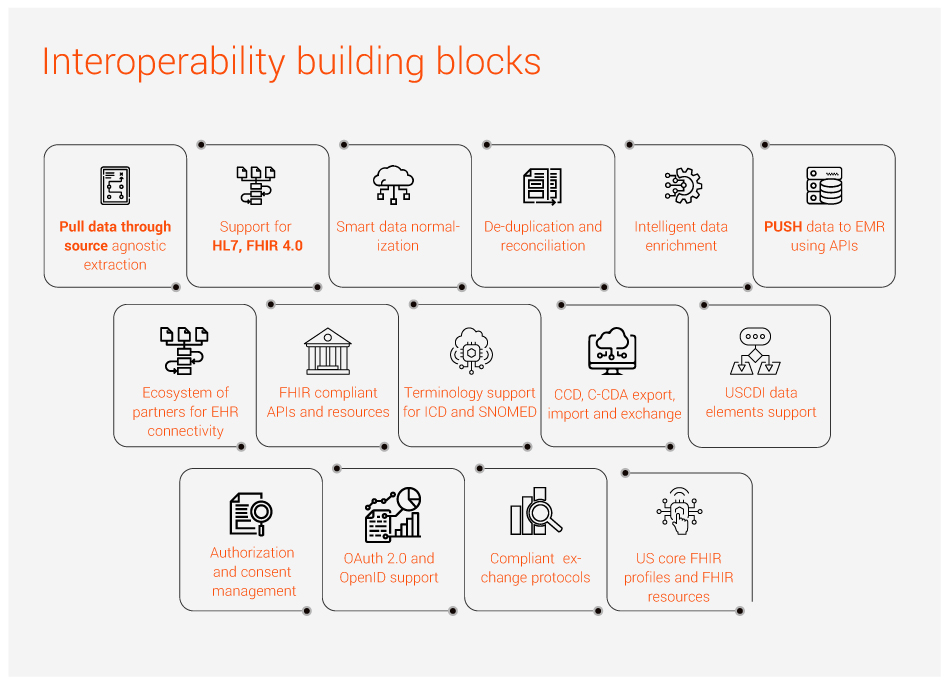 EXL is actively helping clients accelerate their compliance journey to achieve true interoperability along with plug and play capabilities across the healthcare ecosystem to leverage data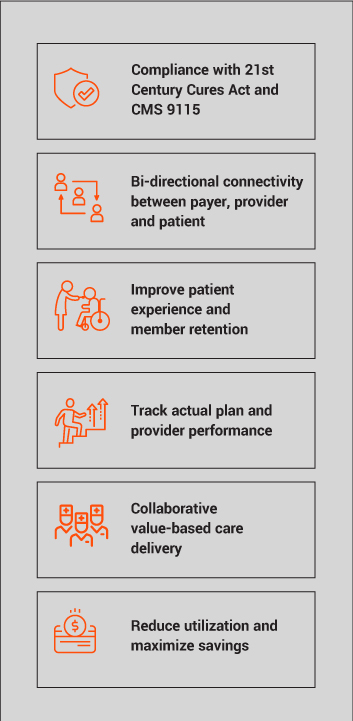 How can EXL Health help? See for yourself. Request a meeting today.
Achieve your goals of improving healthcare outcomes, enhancing patient and provider experience, and reducing total cost of care by bringing your data together. Visit EXLservice.com to arrange a private demonstration of EXLVANTAGE™ today.