Take charge of your revenue cycle management
The challenge
Bad debt is a chronic issue for hospitals and health systems.
Facilities expect to recover less than one-fifth of what patients owe.1
2.5 million people saw their medical debt enter collections since 2020.2
One-third of hospitals have at least $10M in bad debt.3
1 https://blog.definitivehc.com/hospital-bad-debt-statistics-you-need-to-know
2 https://www.cbsnews.com/news/pandemic-medical-debt-overdue-debt-collectors/
3 https://www.healthleadersmedia.com/finance/industry-wide-issue-bad-debt-over-10m-one-third-hospitals
The solution
EXL Health's integrated revenue management solutions
Accelerate revenue capture and protect working capital
EXL Health's integrated revenue management looks and goes deeper to improve revenue capture, optimize payment processing operations, and maximize and protect working capital through payment analytics and comprehensive payment processing solutions.

Here's how it works
Optimize workflow
Infuse best practice into your processes to drive efficiency and effectiveness.

Define performance
Comprehensive analytics enable providers to launch competitive exchange offerings aligned to your communities.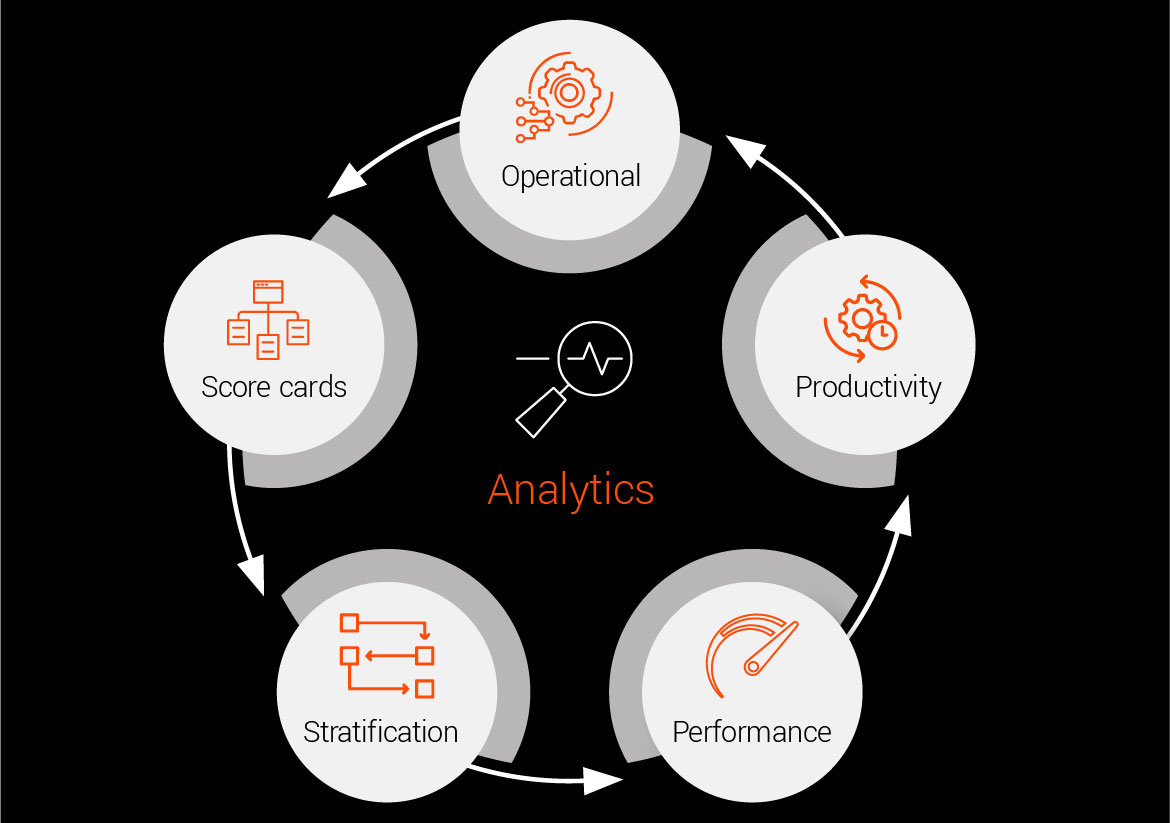 Accelerate and define the payment process
Drive overall operational effectiveness using our end-to-end analytics
Manual payment posting within 48 hours
Swift identification of non-reconciled payments
Focused efforts to improve ERA enrollments
Non-electic communications and payments
Write-off and adjustments policies
Processes for non-ASNSI and custom code posting
Improve your cash flow
Identify potential problem areas before issues arise
Better understand denied claims
Resolve root causes of denials
File appeals
Investigate claims and payments
Develop and implement policies and procedures
Improve the financial and operational health of your pratice
To learn how you can maximize reimbursement, protect working capital, improve coding performance, and reduce denials, contact lookdeeper@exlservice.com.