The FCA's Consumer Duty - an opportunity to transform customer outcomes through data-led digital innovation
Insurers have a new imperative to deliver exceptional customer experience. They must now consider transforming their digital landscape by applying metrics and driving meaningful insights. While insurers may focus on providing the best outcomes for consumers, Consumer Duty calls for delivering these with greater speed, efficiency and value.
This won't be possible unless insurers transform the way they understand and service their customers.
EXL makes this transformation possible. Using our suite of digital solutions as well as our data and analytics expertise, we empower insurers, brokers and intermediaries with capabilities that enhance customer outcomes in four key areas: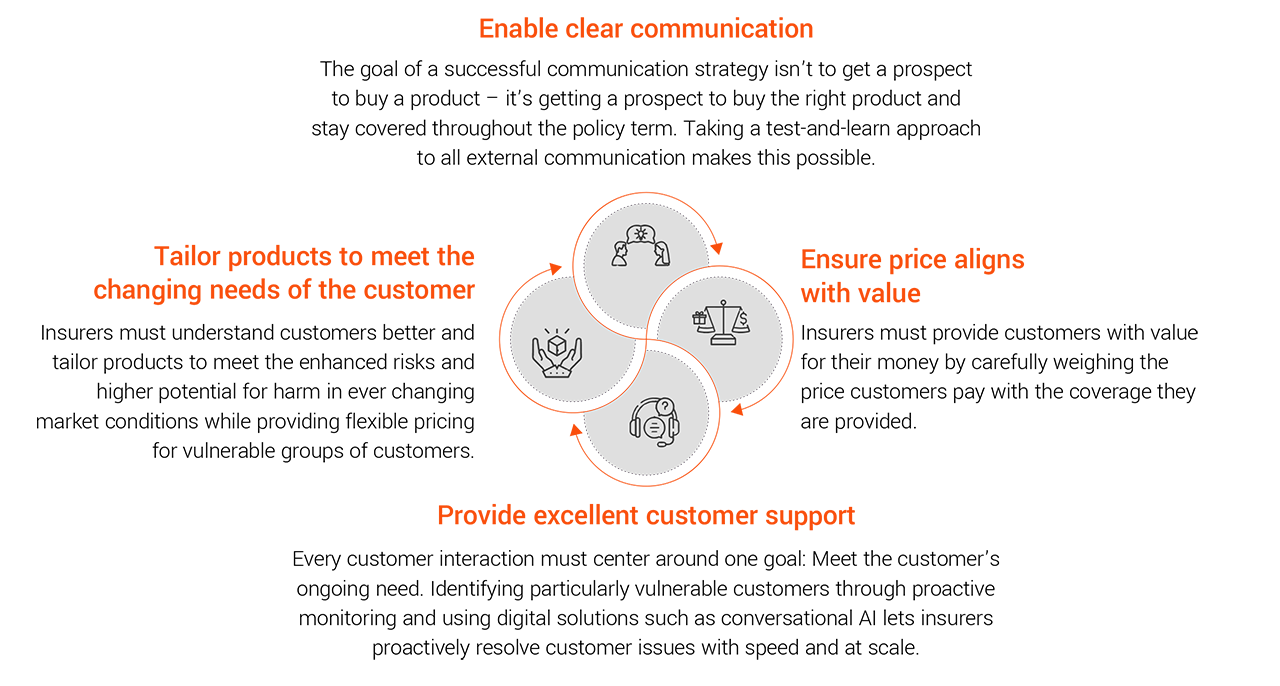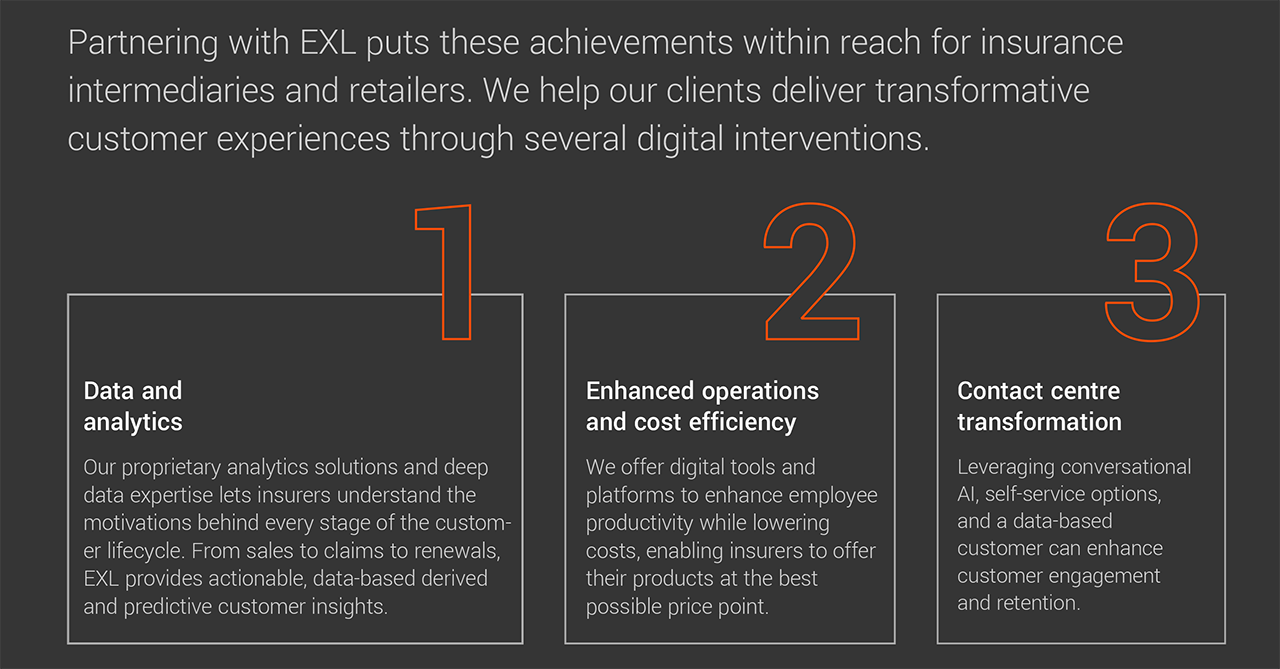 Discover more about how EXL helps insurers transform customer experience and meet the new consumer duty requirements by contacting us today.