Transforming payment integrity to prevent aberrant and fraudulent billing behaviors
Health payers must resolve claims accurately and at speed while preventing aberrant and fraudulent billing behaviors – a difficult task at the best of times.
These aren't the best of times.
However, payers can improve their payment integrity (PI) programs and the claims life cycle end-to-end through data, digital, and analytics. It just takes finding the right strategic partner to enable PI innovation through transformation.
Challenges
Common obstacles payers encounter in their PI programs include:
Opportunities for innovation
The right PI practices stop inaccurate payments before they start through comprehensive pre-claims payment and submission and post-claim payment validation capabilities. This can be accomplished through a three-pronged approach: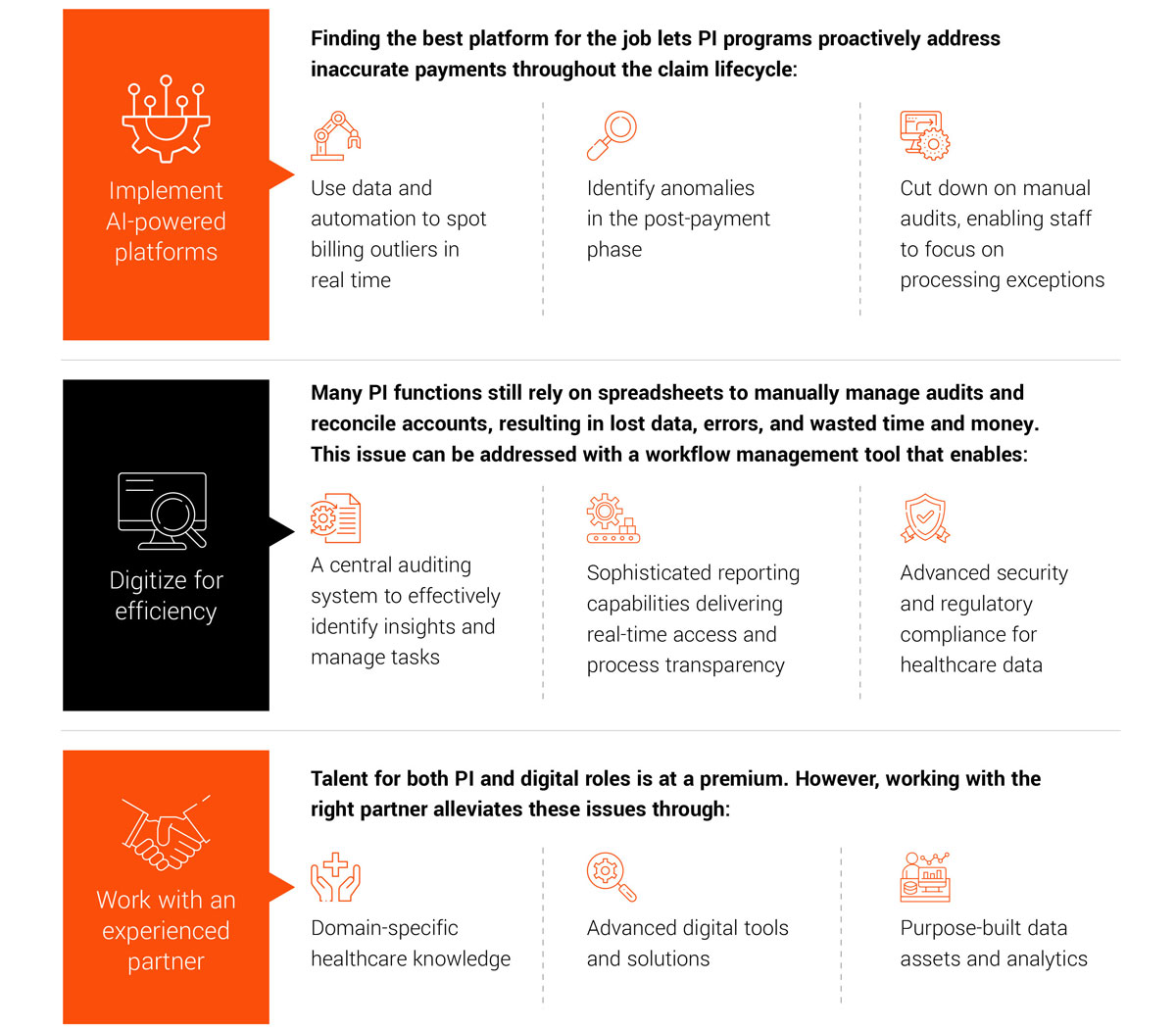 Take the lead with EXL
EXL can be that experienced partner for healthcare payers transforming their PI programs. Contact EXL for an initial analysis and recommendations on the right tools, solutions and practices needed to institute a best-in-class PI management program today.