EXL recognized as a Luminary by Celent

EXL recognized as a Luminary by Celent
New Business and Underwriting Systems: Global Life Insurance Edition report
EXL recognized as a Luminary by Celent
New Business and Underwriting Systems: Global Life Insurance Edition report
EXL has been recognized as a "Luminary" in the Celent New Business and Underwriting Systems: Global Life Insurance Edition report. EXL's Life Digital Suite excels on both advanced technology and breadth of functionality, earning the top slot in Celent's annual evaluation of life insurance digital transformation partners.
The report evaluated 15 different technology platforms supporting the automation and digitization of the new business and underwriting processes to lower operating costs and improve the customer experience. Focused on new business and underwriting systems currently offered in Europe the Middle East, and Africa, Latin America, and Asia Pacific regions, the Celent evaluation is based on detailed analysis of product offerings and capabilities along with client references and surveys.
EXL Life Digital Suite is a best-of-breed eApp and accelerated underwriting platform. The suite includes eApp, underwriting rules engine, workflow, analytics, and e-docs components. Key strengths cited in the Celent report include:
eApp is a rules-based logic engine that drives the automated workflow, document management, and underwriting journey. No code configuration—a simple-to-use Visio-style configuration tool drives all workflow, underwriting questions, and rule sets
All data is captured and stored digitally, providing transparency and consistency across all automated processes for use internally, with regulators of clients
The no-code, one-touch configuration enables insurers to target, test, and improve any area across the underwriting journey
Expert independent underwriting support and consultancy to help insurers optimize the digital underwriting process. Underwriting questions displayed in a Visio-style format to make it simple to modify or write new rules with real time sight of every underwriting journey Underwriting workbench
Easy-to-read and configure dashboard reduces underwriters time managing new application. Dynamic visualization tool captures all data points in the journey, including tagging every underwriting action with a cost and time to give transparency of all transactions at a cost per application, condition, distribution channels, etc.

Leadership perspective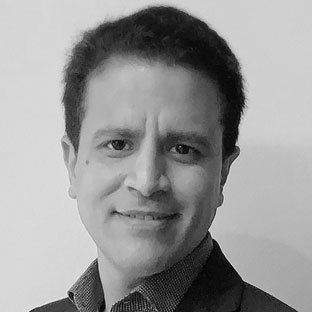 "Our data-led approach to digital transformation is unique in the life insurance industry because we take into account the intricacies of our customers' businesses and we've designed solutions that add efficiencies at every step in the process, while improving end-customer experience. We're proud of this recognition by Celent. It underscores our deep understanding of our customers' workflows and their specific pain points and showcases how we're developing technology to overcome those challenges."
- Anand Logani, SVP and Head of Life and Annuity business, EXL