Harness data from finance for a sustainable advantage

Harness data from finance to create sustainable business advantage
Finance leaders need to make a cultural shift and the HFS Data-Driven Finance Digital Roundtable highlights some of the key changes required to become data-driven
Harness data from finance to create sustainable business advantage
Finance leaders need to make a cultural shift and the HFS Data-Driven Finance Digital Roundtable highlights some of the key changes required to become data-driven
The concept of "data-driven finance" is emerging as a key enabler for finance functions to develop more agile operations and reposition from being thought of as a cost center to a strategic partner and a trusted advisor to the business. HFS recently conducted a research study on data-driven finance surveying 207 senior finance executives, supported by data analytics and digital operations and solutions company EXL. At a recent HFS digital roundtable in partnership with EXL, we discussed the study's key findings with a diverse mix of 21 finance executives.
Key Findings:
Talent, data, culture, and legacy systems are common obstacles holding back finance from becoming data-driven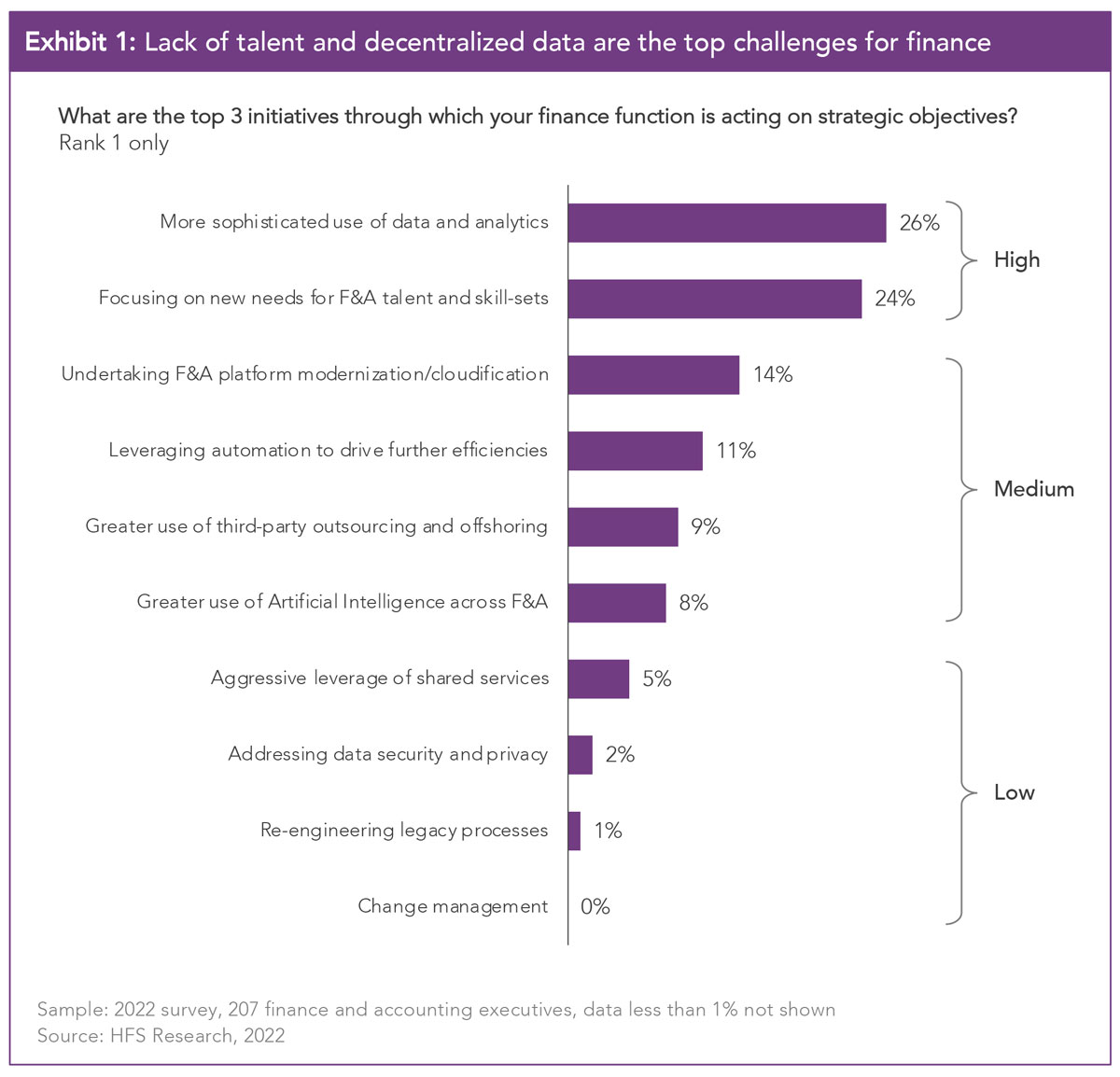 Most finance organizations are still in the "early innings" of their journey toward becoming data-driven, and fewer than 1 in 4 consider themselves mature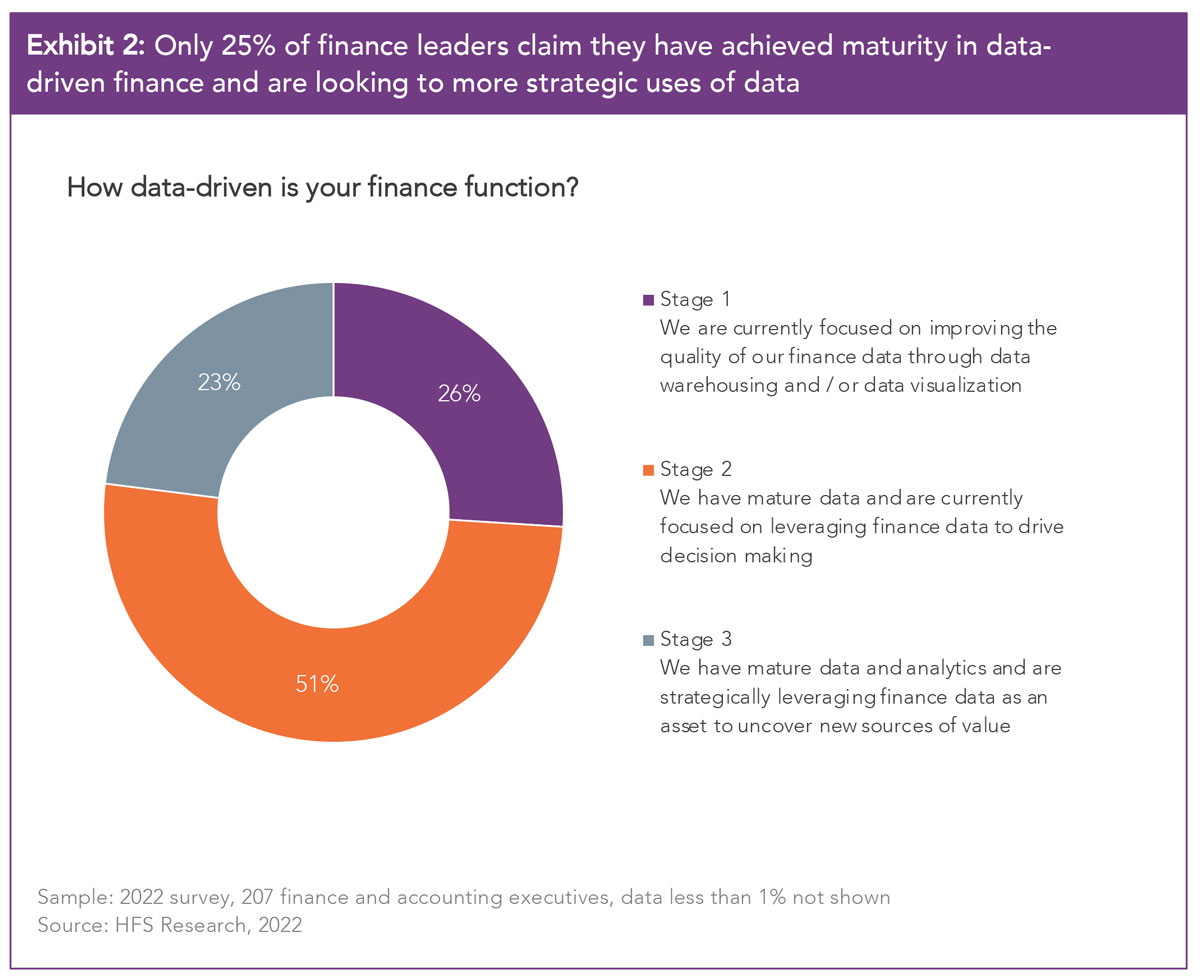 The Bottom Line: Start today! Small steps now will pave the way to achieving the goals of data-driven finance.
Across industries of all sizes and scales, there is a great realization that finance functions in organizations face similar challenges to becoming data driven. Organizations may be at different stages of evolution, but they are all on the same journey. The road to data driven finance is complex and plagued with numerous challenges. While enterprises search for the right tools, technologies, and talent they need to thrive, forging ahead with small incremental steps is the path forward.
"You need to start with whatever data access that we have today so we can derive those meaningful insights and start sharing that with the business." – Narasimha Kini, EXL, EVP, Global Business Lead