AQA (Smart Audit)
A quality audit function plays a critical role in Healthcare organizations, ensuring compliance with requirements of plan sponsor, federal and state regulators and appropriate accrediting bodies such as NCQA, URAC, and CMS. Quality Audit further helps organizations to strengthen their Utilization Management and Case Management functions; and has a direct impact on member/provider satisfaction and plan performance.
EXL Automated Quality Assurance solution integrates python based sampling analytics, ML/NLP based extraction from various data sources, RPA based aggregation engine and unique customized user interface designed to improve the efficiencies of Quality auditors by over 30%. EXL AQA solution helps organizations by
Reducing the risk of non-compliance in front office and back office operations
Improving the overall call quality in member/provider call centers, clinical decision accuracy
Increasing the ability to audit more samples that are representative of the populations, while reducing the operational expenses on audits and significantly improving member and provider satisfaction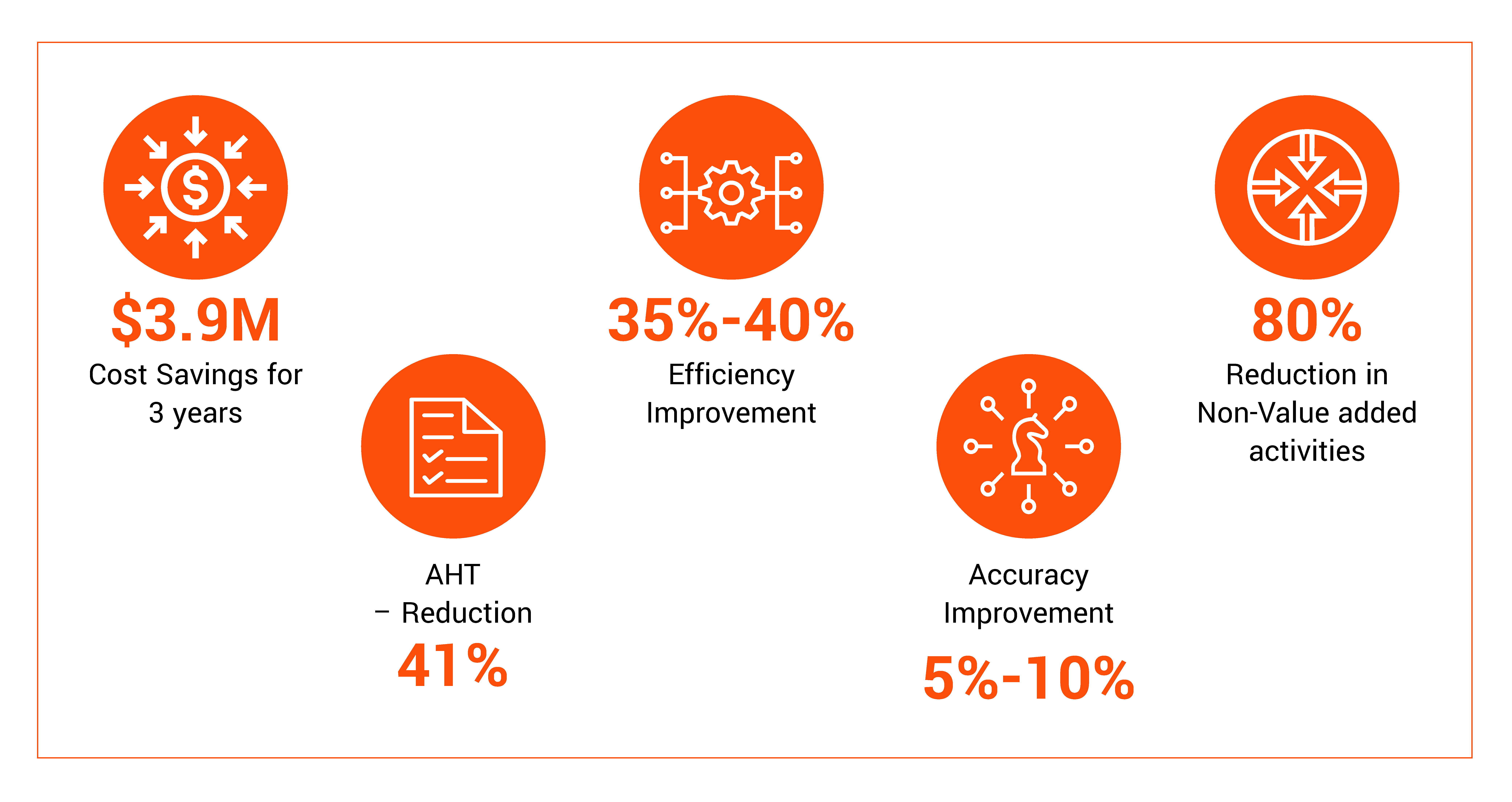 Solution Features/Design
Natural Language Processing model: Content review, findings information to be redacted and build
Automated Data pull: from Client source systems
Run data through the rule engine: Determine the gaps present and the associated condition
Computer vision: Letter template identification (Logo Match + template match)
Rules engine IBM ODM: Create, modify and hold rules for template choosing and correction
Machine learning models: Learn template patterns and member patterns
Benefits to your Business
UI based solution for QC: Draw quick insights on the audit health, QC statuses, identify issues and opportunities, establish and gauge progress
Optimize and monitor the process: Better and consistent QC checks and statuses for making fact-based and data driven decisions
Risk Mitigation: Random and systematic error prevention
Accuracy: Improvement due to availability of data in UI
How It Works?
AQA by EXL offers a comprehensive automation solution, primarily to improve the audit function across various processes in the Healthcare value chain.
The key components of this solution are:
ML/NLP to extract structured/ unstructured, print and handwritten data from call transcripts, documents – clinical and non-clinical and any data residing in client systems, applications or platforms
Use of advance Data analytic techniques, such as sentiments and intent recognition in calls, identification of right audit sample and comparing of information against the audit parameters, to assist auditor with manual tasks and enable them in taking the right decision
Providing Auditors with a single user interface with information aggregated from various sources – client platform and knowledge repositories, CMS, internal or any third party websites