Digital direct-to-agent and EXL Lead Connector
Guiding medicare eligible prospects through the sales process in a high touch, yet contactless, manner
The opportunity
Medicare spending is expected to increase at a quick clip in the coming years. Consider the following: Healthcare expenditures are slated to grow faster than gross domestic product through 2028. During this time period, Medicare is poised to experience the fastest spending growth – 7.6 percent annually. Add in the fact that Medicare plans are about twice as profitable as other insurance products 1 and the sales opportunities for health plans and agents can't be denied.
The challenge
Traditionally, agents have generated sales face-to-face with Medicare prospects, a population that needs a good deal of handholding. But the "new normal" that has emerged in response to the COVID-19 pandemic has made in-person meetings a thing of the past. Therefore, agents need to create a digital sales experience without giving up the highly personal touch that is associated with selling plans to people who are within three months of turning 65 (T65).
The EXL solution
Digital direct-to-agent & EXL Lead Connector is a low-cost, turn-key solution that increases lead generation, enrollment and retention with a multichannel engagement approach for the T65 audience. This innovative solution does so by providing an efficient online selling experience with the personalization that the T65 population requires. With this solution, agents quickly identify and connect with prospects – and then guide them through the selling process in a personal way. Dashboards provide real-time views of sales funnels, giving agents accurate information on their lead generation efforts, from attract to convert to close.
T65 lead generation delivered digitally
1. Agents/Brokers target T65 prospects

2. Prospects view online ads

3. Agents nurture leads with re-targeted ads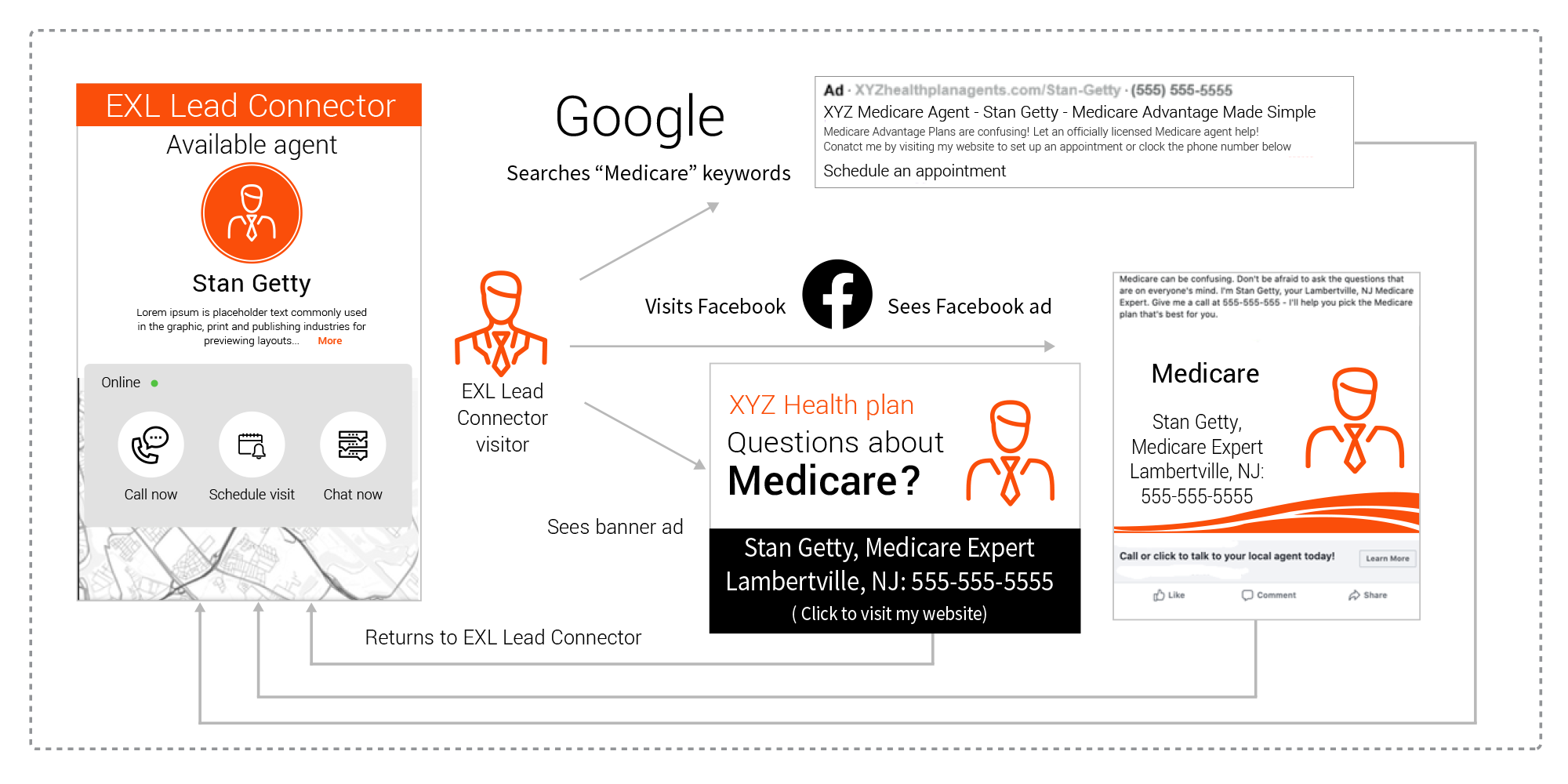 4. Agents receive leads from their territories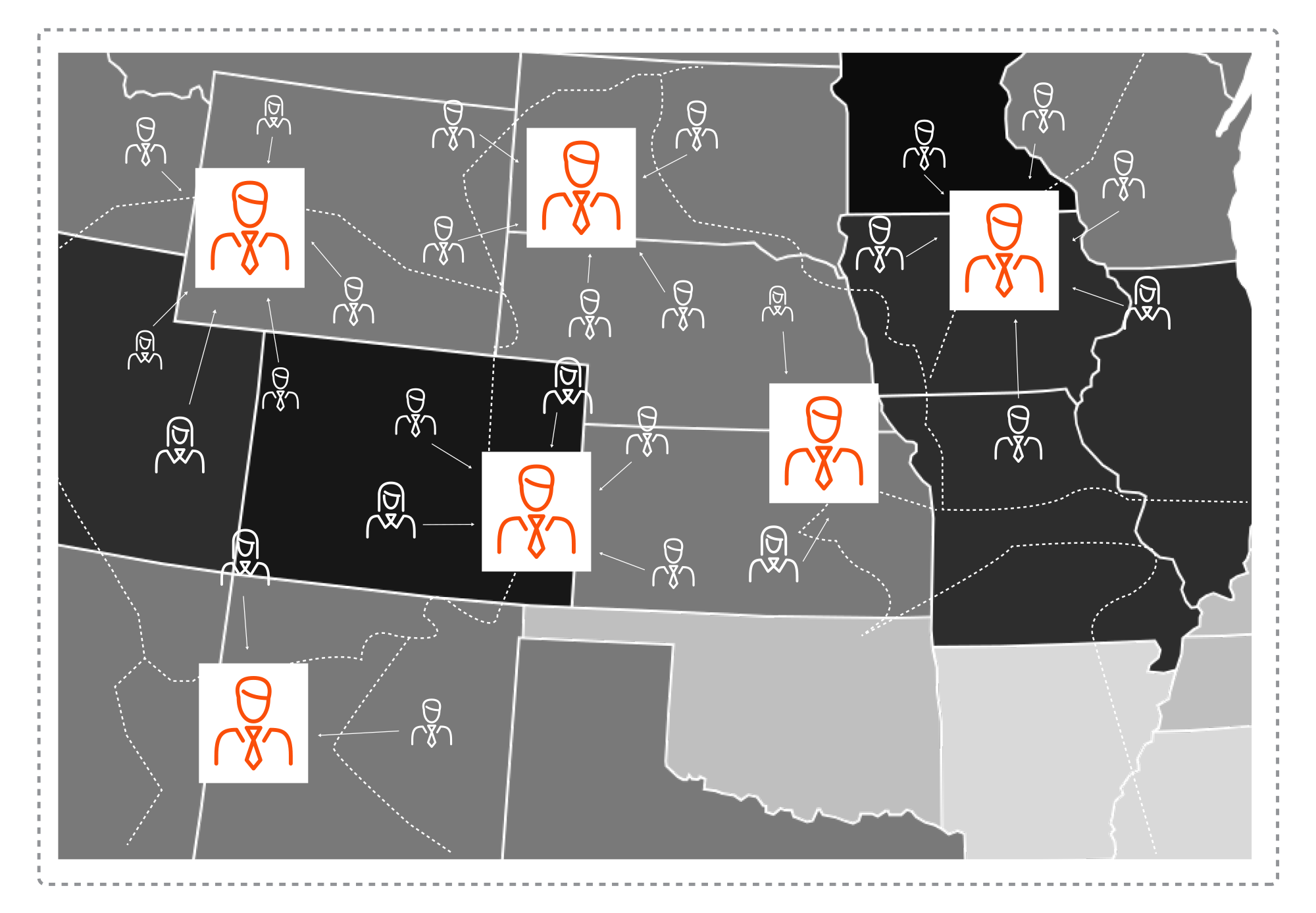 More specifically, with digital direct-to-agent & EXL Lead Connector, agents can:
Understand prospects – income level, clinical status and conditions – making it possible to pinpoint the Medicare plan best suited to each individual's needs
Identify members of the T65 population within each targeted zip code for greater lead generation
Reach T65 prospects with territory-focused online advertising
Create a local "brand" with a landing page that contains the agent's photo, bio, location and direct contact information
Attract prospects who want to work with an agent who knows the neighborhood and its health resources
Nurture "looking only" leads with automatically re-targeted advertisements
Maintain a lead generation sales funnel
Engage prospects in digital, contactless experiences by connecting online via chat or by phone
Quickly enroll T65 prospects in the right Medicare product
The expected results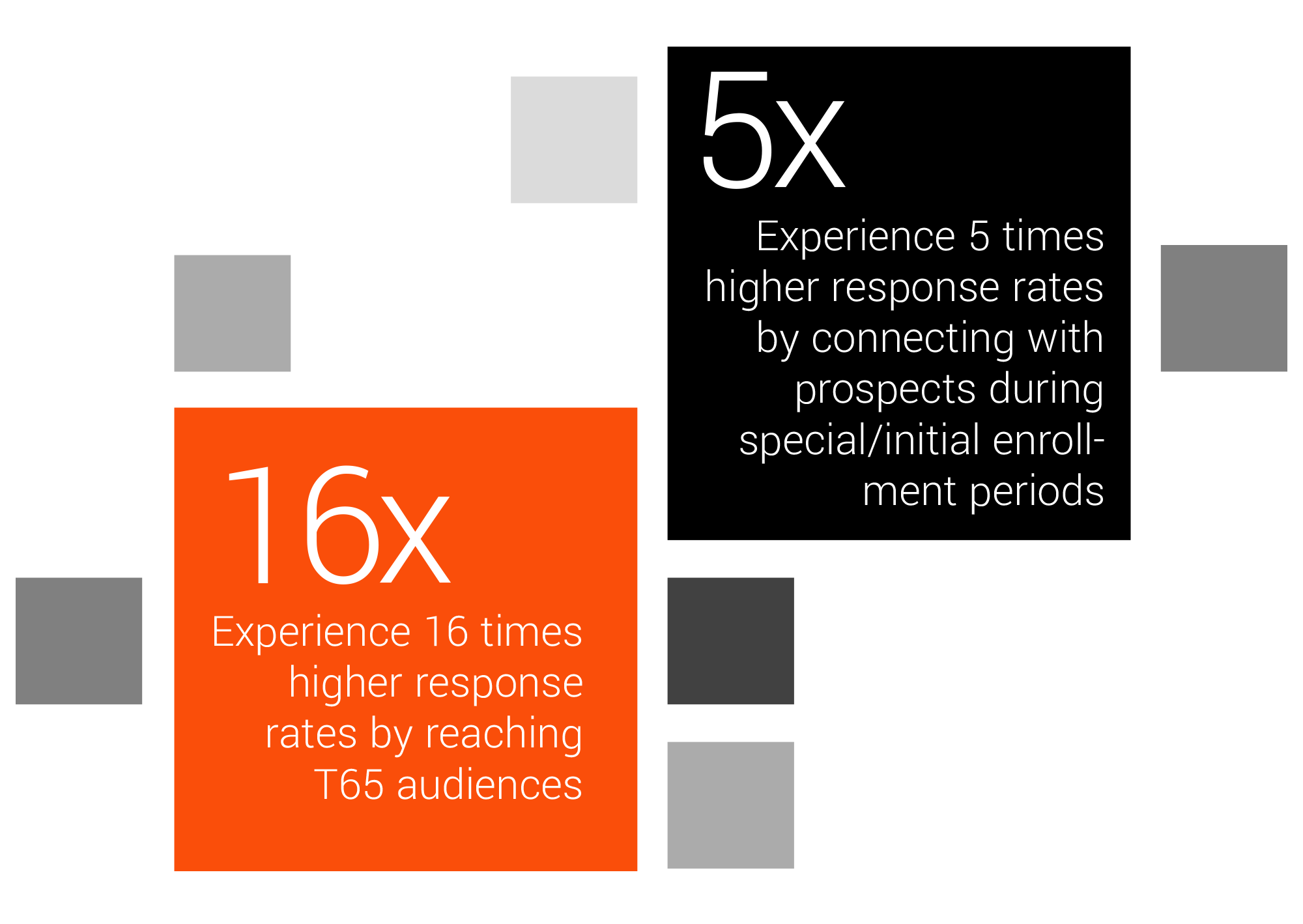 Why EXL Health?
At EXL Health, we are committed to a true partnership with our clients. We are passionate about your success. We take a client centric, collaborative approach to every engagement. We combine deep domain expertise with analytic insights and technology-enabled services to transform how care is delivered, managed and paid. Leveraging Human Ingenuity, we collaborate with our clients to solve complex problems and enhance their performance with nimble, scalable solutions. With data on more than 260 million lives, we work with hundreds of organizations across the healthcare ecosystem.
References
1. https://www.kff.org/medicare/issue-brief/financial-performance-of-medicare-advantage-individual-and-group-health-insurance-markets/