Employer reporting solution sheet
Empower your employer clients through health plan collaboration, transparency & innovation
To achieve optimal outcomes, transparency and collaboration must be at the heart of your trusted partnerships with your employer groups and ASO book of business. Achieving cost, quality, and employee productivity is a common goal you and your employer groups share. Our solution offers a cost-efficient, industry leading, and accelerated way to demonstrate plan value and enable employers to achieve outcomes.
EXLVANTAGE™
Reimagine your employer reporting experience with EXLVANTAGE™
With intelligence-driven action you can help employers show plan accomplishments while taking a member-centric, whole-person approach to healthcare.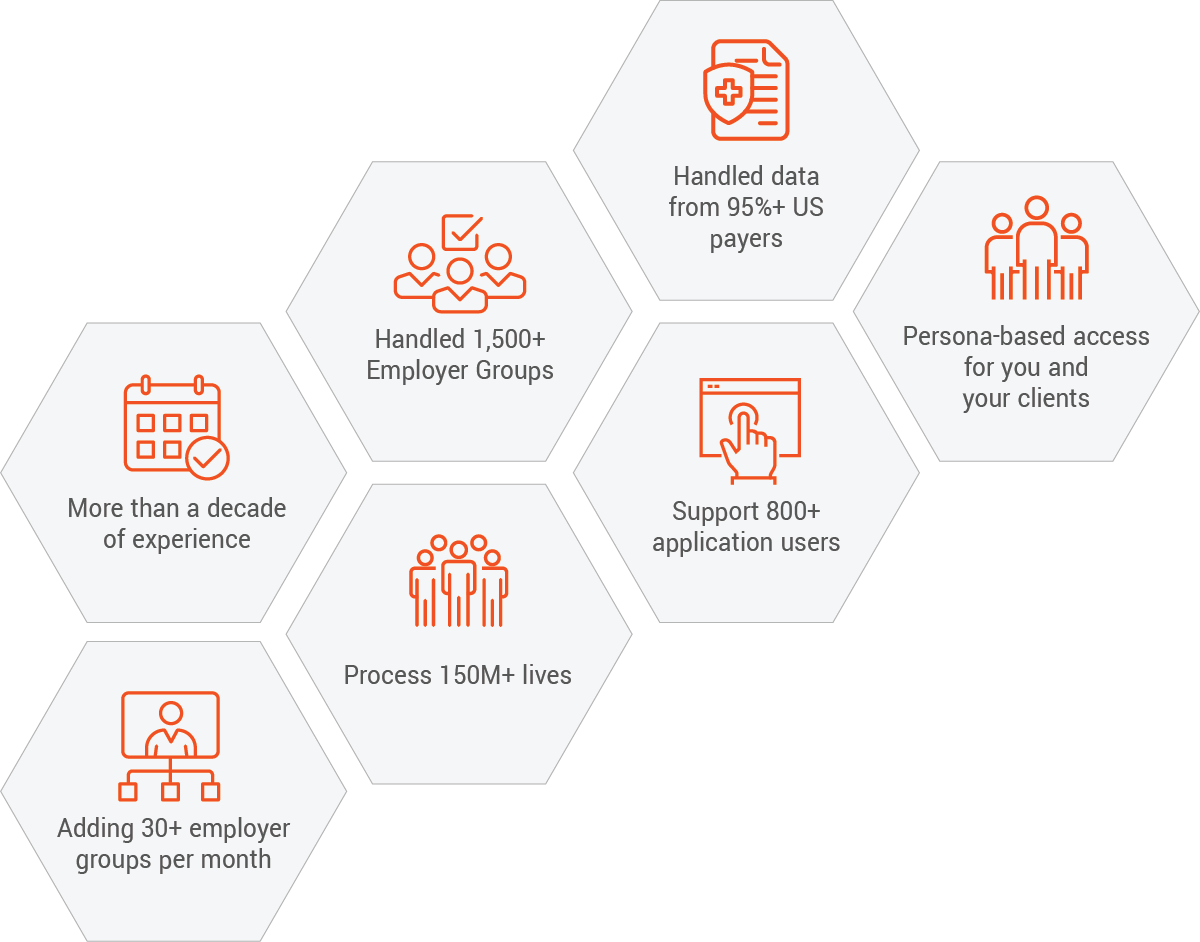 With EXL Health you can focus on analyzing curated insights, making decisions, and driving actions while we take care of the rest.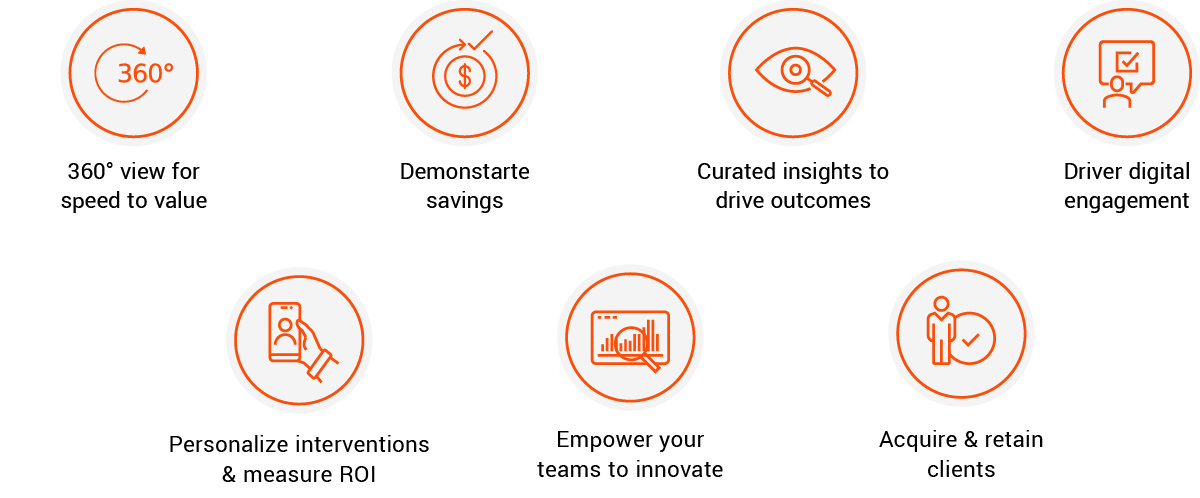 Empower your employer clients to succeed through innovation, transparency, and collaboration.
Need speed to value while reducing internal data and technology effort?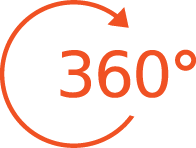 On your behalf we:
Integrate data in any available format
Build a robust data warehouse across employer groups as your single source of truth
Accelerate data refresh & reduce data lag for your employer clients
Build in data quality and hence credibility in delivered insights
Enrich longitudinal employee 360-view driven by evidence-based, transparent clinical library

Include disease profile analysis across 80+ categories and diagnosis groups
Show cost and utilization KPIs across 90+ categories to find hot spots
Measure compliance across 450+ measures including preventative screenings, chronic care gaps and medication adherence
Evaluate performance with your or our robust benchmark of 30M+ lives with age, gender, all US regions & industry classification
Harness the power of data with comprehensive 4V data strategy & enrichment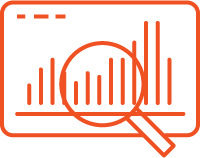 Need an easier way to identify current as well as future savings & ways to improve outcomes?
Our solution uses artificial intelligence & clinical expertise to demonstrate current & future savings for each of your employer groups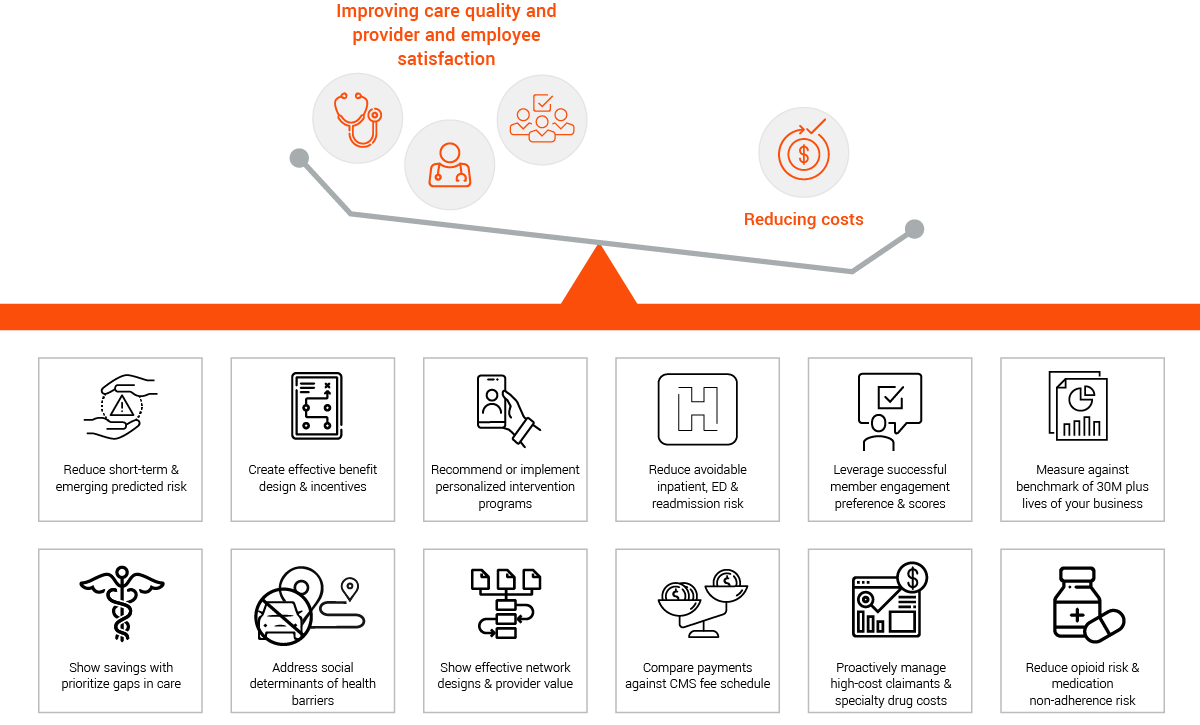 Help employers build a healthier and more productive workforce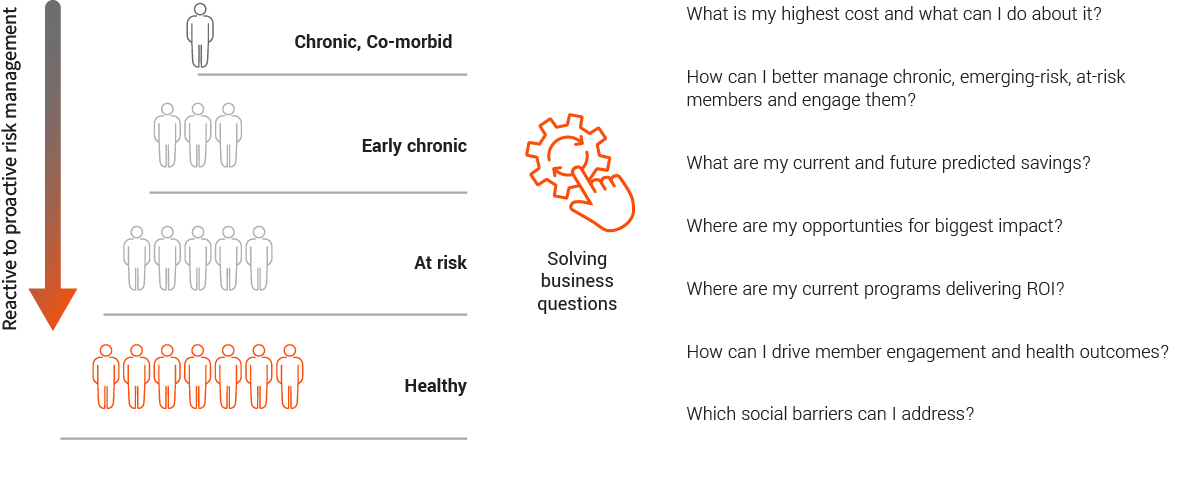 Need curated insights to demonstrate health plan value and outcomes while driving action?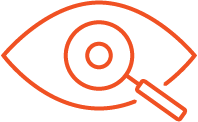 Our action-based insights and recommendations drive efficient and accurate decisions, enabling health plans to show value while driving actions and outcomes.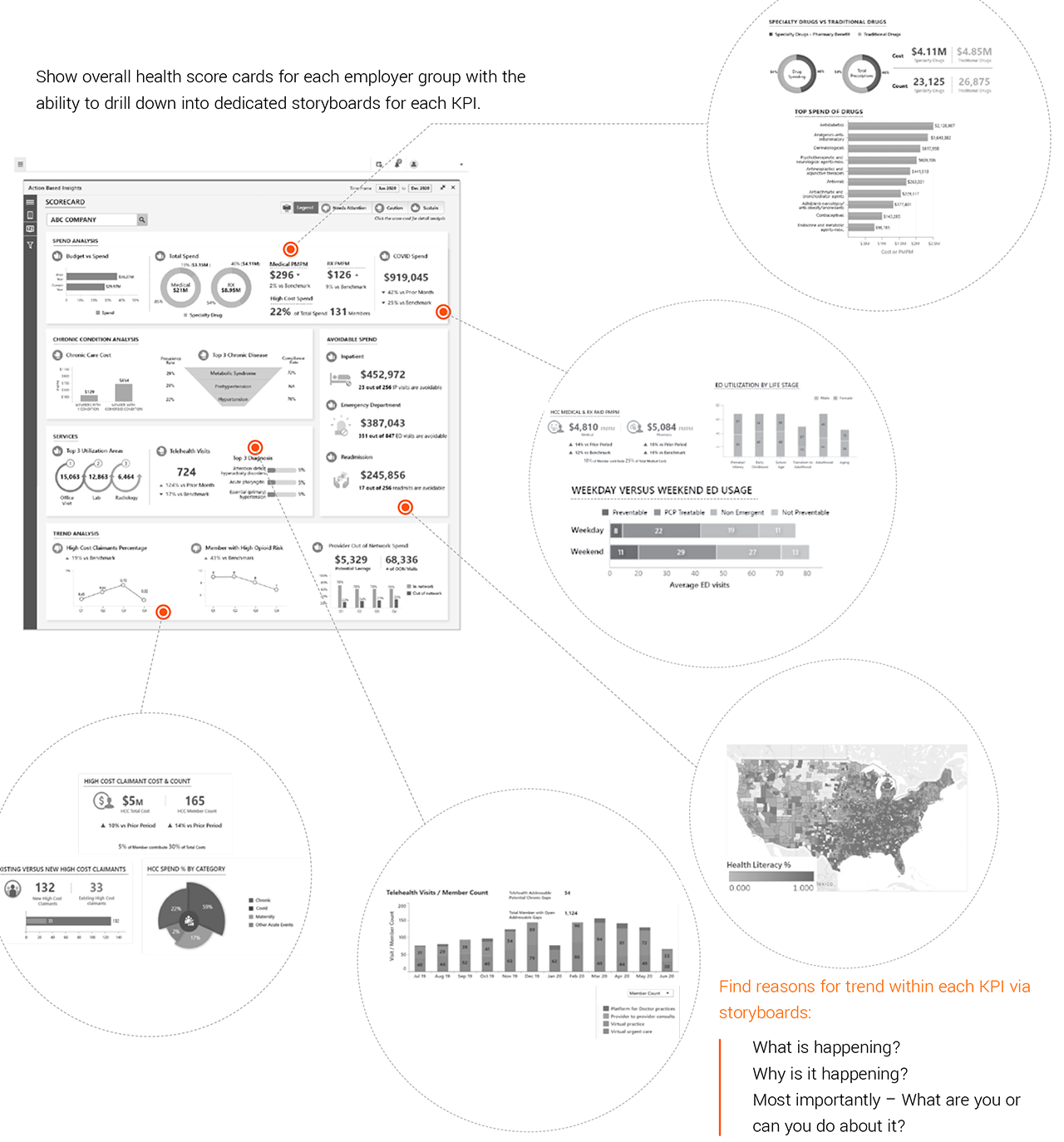 Our assets are your strengths. Automated self-serve, persona-based insights & reports nurture transparency and collaboration. The intuitive action-based views enable prioritizing areas of focus, boosted user experience, and speed to action. And, you have the ability to export reports into your branded template in PowerPoint, Word, or PDF formats.
Access to rapid insights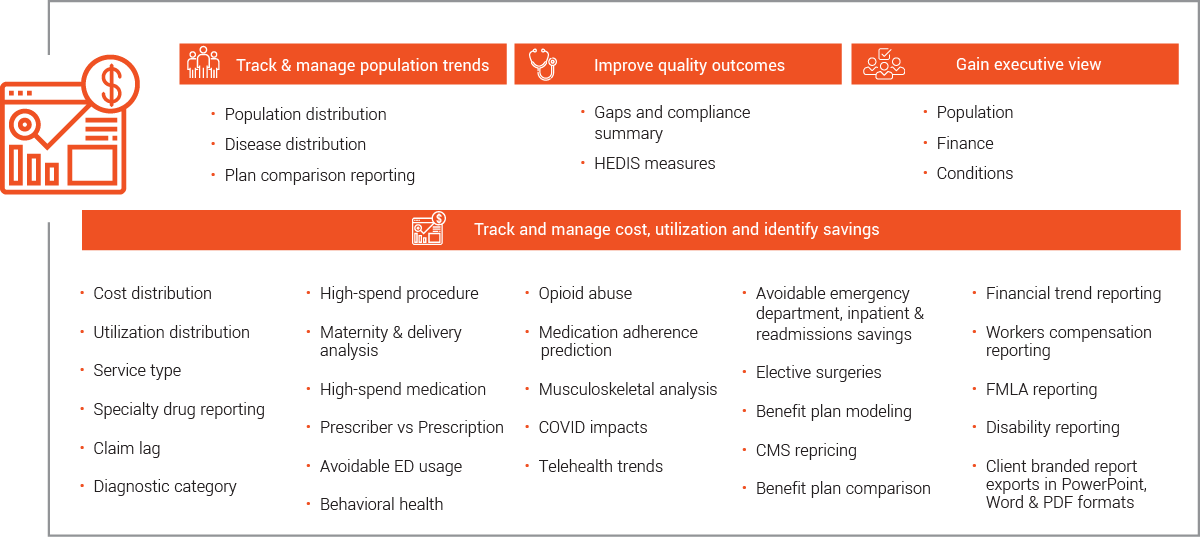 Need to find the right personalized population health initiatives and show ROI?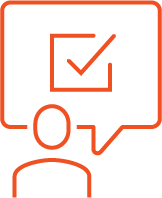 Our tool helps identify cohorts for interventions as well as help:
Identify the right areas of focus
Create and compare cohorts
Measure outcomes across cost, quality, risk, and demonstrate ROI using credible statistical methodologies
We go beyond basic risk stratification by Identifying who is most impactable & what care should be delivered, in priority order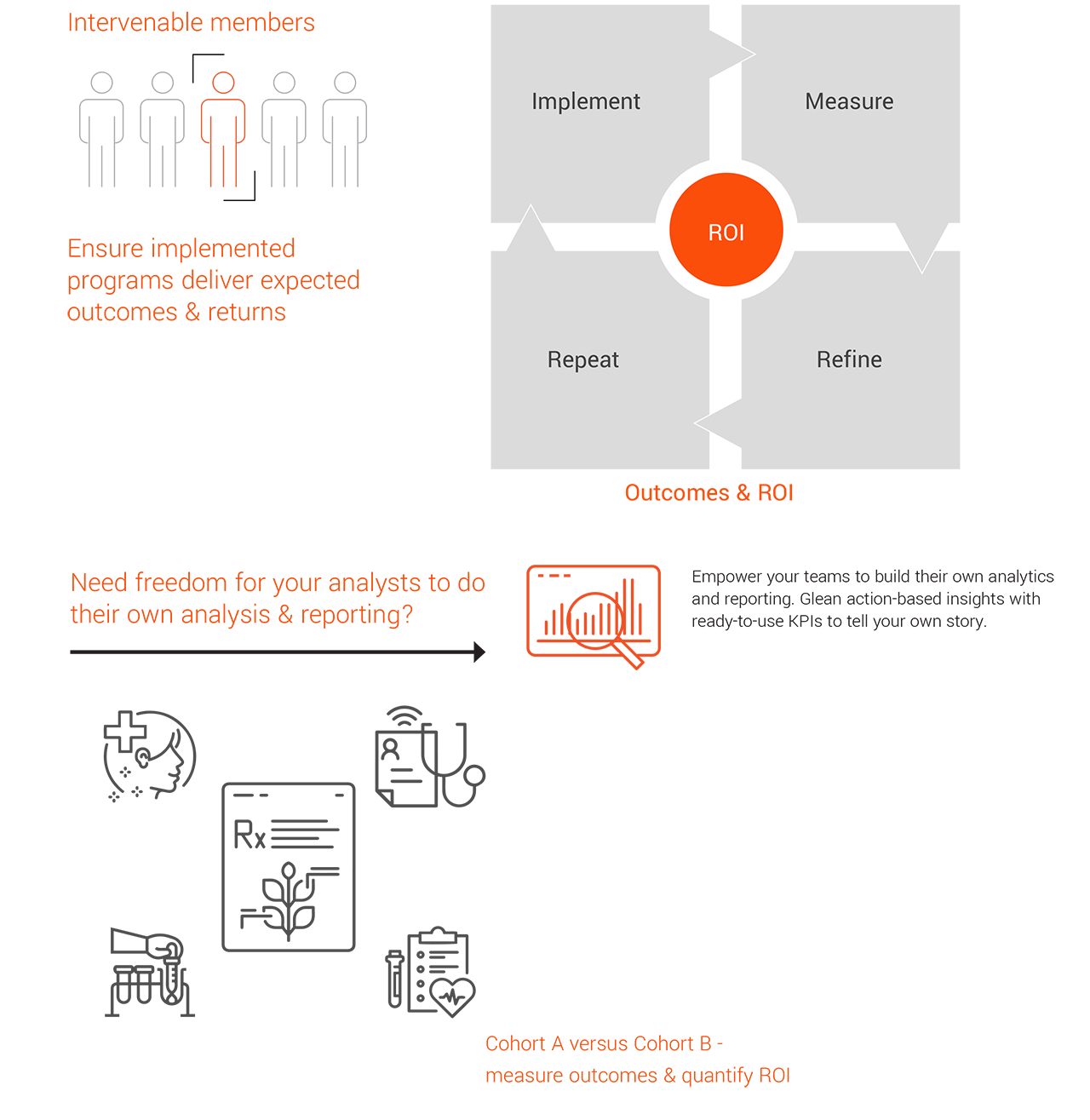 Want to drive innovation with digital health?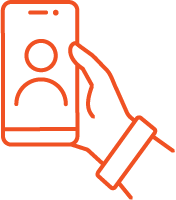 Select initiatives and integrate digital member engagement solutions. These could be internal solutions or from the partner ecosystem to drive digital member engagement and interoperability.
Want to acquire & retain clients with a reimagined experience?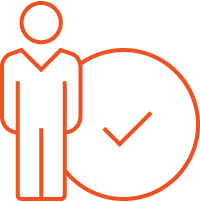 Our solution enables you to get ahead of the curve and compete successfully.
Empower your clients with:
Best-in-class integrated data, analytics, and reporting platform
Real-time, persona-based report access to foster transparency and trust.
Curated insights to focus on action and outcomes for profitable growth.
Prepackaged quarterly and annual packages to tell your story and show plan value.
Member-centric approach to health to drive outcomes by putting data to action.
mproved employee and dependent health plan satisfaction with employer outcomes and customer satisfaction.
Why EXL Health?
Measure and manage employer cost, quality, and productivity with easy-to-use tools that enable access to the data that you and your employers need it. We give you and your employer groups the right data at the right time so you can focus on driving action and outcomes.