EXL construction wrap-up premium audit solution
Automation expertise for simple, streamlined savings and accuracy on premium audits for construction wrap-up risks
You don't have to do this on your own anymore
Performing premium audits on construction wrap-ups can be a costly, time-consuming process that ties up valuable staff with overall poor results.
The better way to go is to automate your audit process using a self-service portal, supported by a dedicated auditors that specialize in construction wrap-ups. The information collected will be more accurate and timely allowing for improved ROI.
Isn't it time you investigate EXL's Construction Wrap-Up Premium Audit Solution?
Allow policyholders to self-complete their audit securely, online, with EXL
EXL's Construction Wrap-Up Premium Audit Solution is a self-service portal that allows your vendors to input their policy information conveniently and securely, 24/7 online, with full customer support available.
Our innovative platform simplifies carrier requests, orders, auditing, policy review, and submission for accurate billing and collections. And because the portal can be customized with your branded carrier logo and color scheme, the personal touch leverages your built-in trust throughout the process, for a one-of-a-kind, intuitive workflow that reduces manual intervention and increases audit efficiency.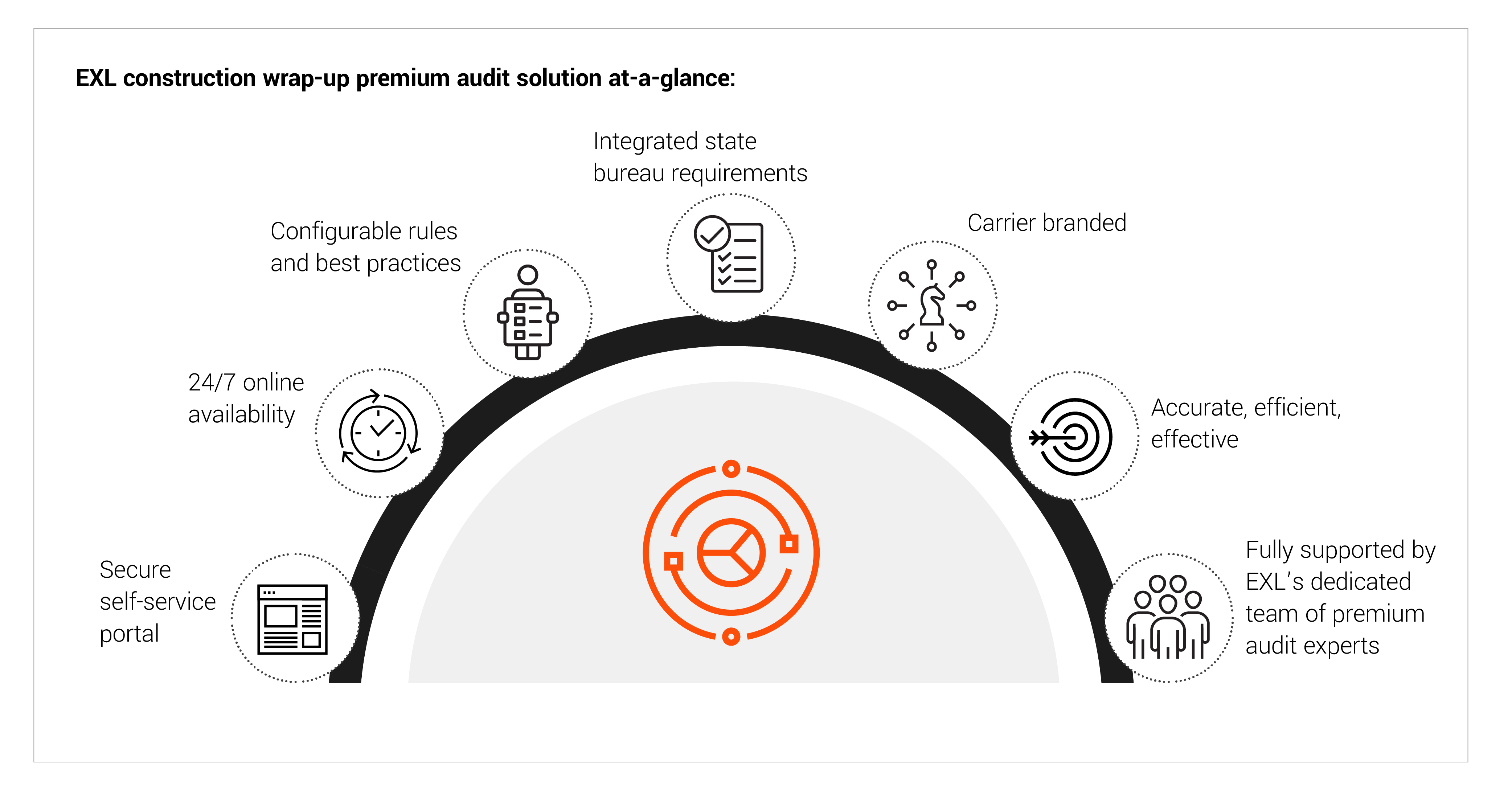 An end-to-end solution that covers your entire premium audit value chain
How it works
EXL's Construction Wrap-Up Premium Audit Solution is a secure, workflow-based web portal that applies configurable rules and best practices to increase completion rates, trigger additional data requests, and escalate exceptions to a phone audit, if necessary.
Our trained premium audit professionals review each report for quality assurance. And, completed reports are delivered according to your preference, via system-to-system, web, or email transfers.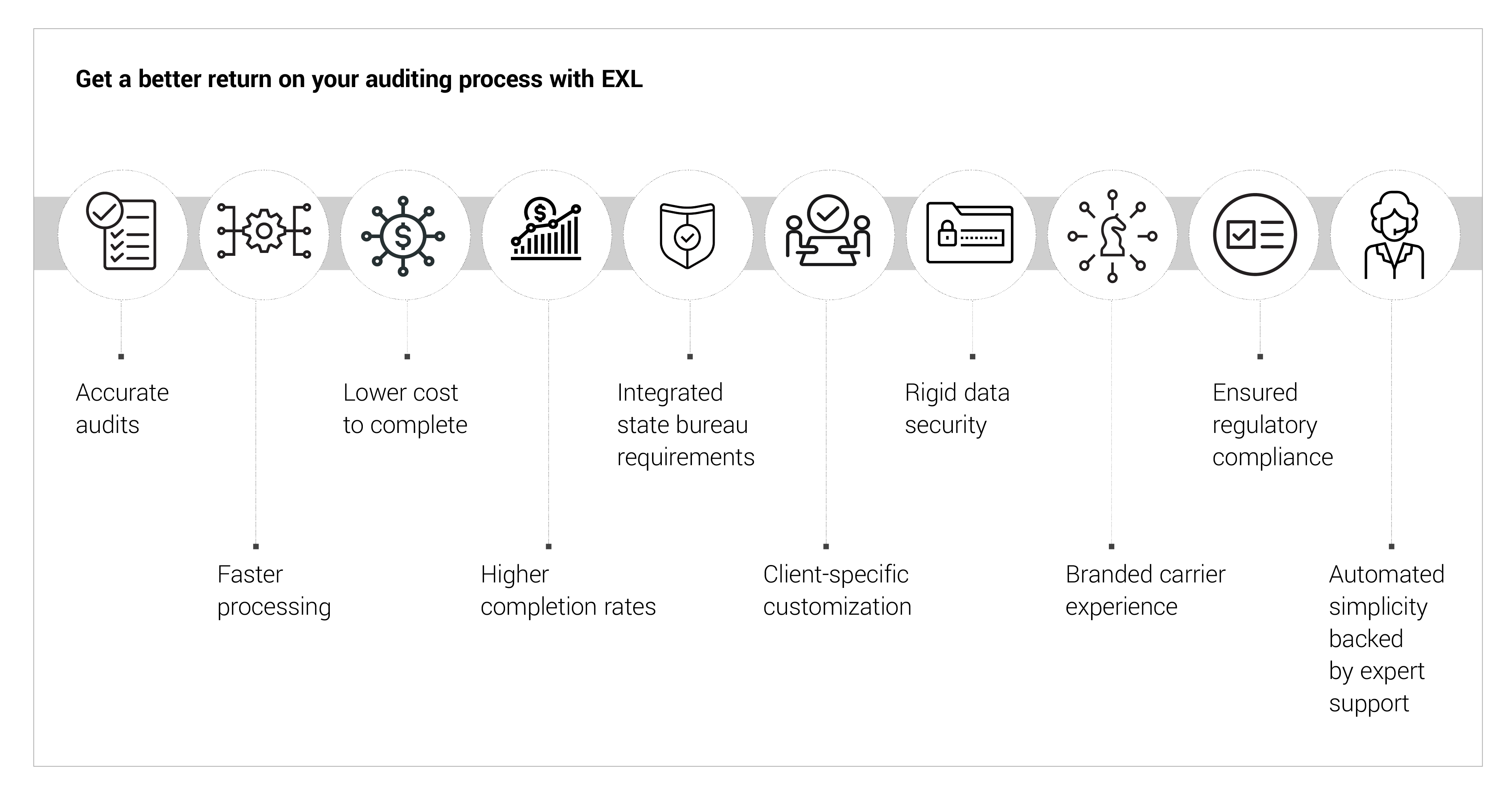 Global multiline insurer case study
Challenges
Manual data entry, policy documents received in various formats, poor productivity and accuracy
Solution
EXL Construction Wrap-Up Premium Audit Solution automated process to request, secure and finalize exposure data to help generate final policy exposure.
Results
Improved policyholder experience, 98% quality accuracy score, ~27% faster processing, and improved ROI for auditing Construction Wrap Up policies
Get started today
Contact EXL to learn more about our Construction Wrap-Up Premium Audit Solution. Visit exlservice.com today.