Health risk assessment intake services
Completing health risk assessments early brings a bounty of benefits to health plans
The opportunity
Better overall clinical care. Improved member retention. Enhanced sales agent loyalty. Reduced enrollment costs. Yes, health plans can achieve all this just by making it possible for members to complete health risk assessments (HRAs) early in the enrollment process. Access to HRA data up front makes it easy for health plans to improve member engagement, design better care plans, forecast costs and enhance quality-care coordination – all while diminishing cancellation rates. In addition, health plans can create "stickiness" with agents by offering monetary incentives for obtaining HRA information early.
The challenge
Instead of having members complete HRAs after enrolling, health plans need to find a way for members to complete HRAs during the enrollment process. Sounds simple enough but there's a catch: HRA data must be maintained outside of a health plan until enrollment is approved by CMS. As such, health plans need a secure platform and comprehensive multi-channel enrollment applications to capture and store this all-important HRA data.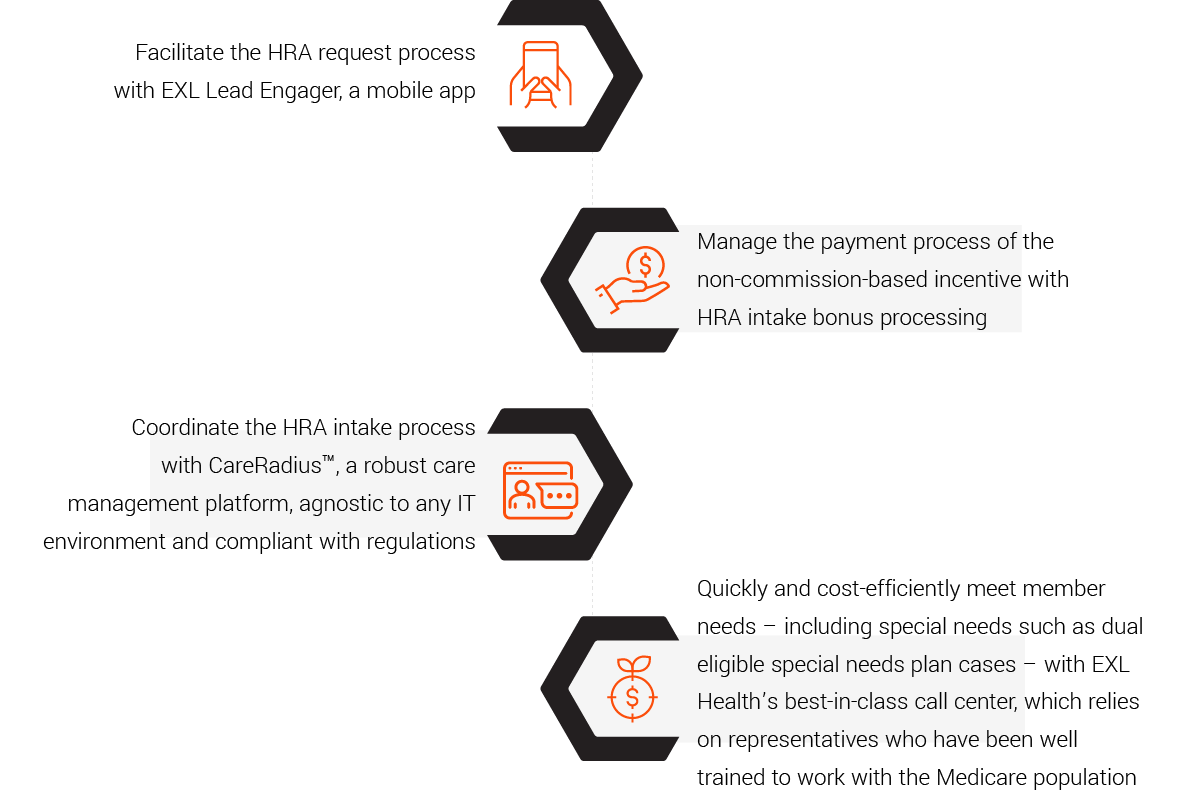 The EXL solution
EXL provides a comprehensive, soup-to-nuts solution. With EXL's health risk assessment intake services, health plans can scale enrollment quickly and engage members proactively. More specifically, health plans can:
Discover just how health risk assessment intake services simplifies the intake process: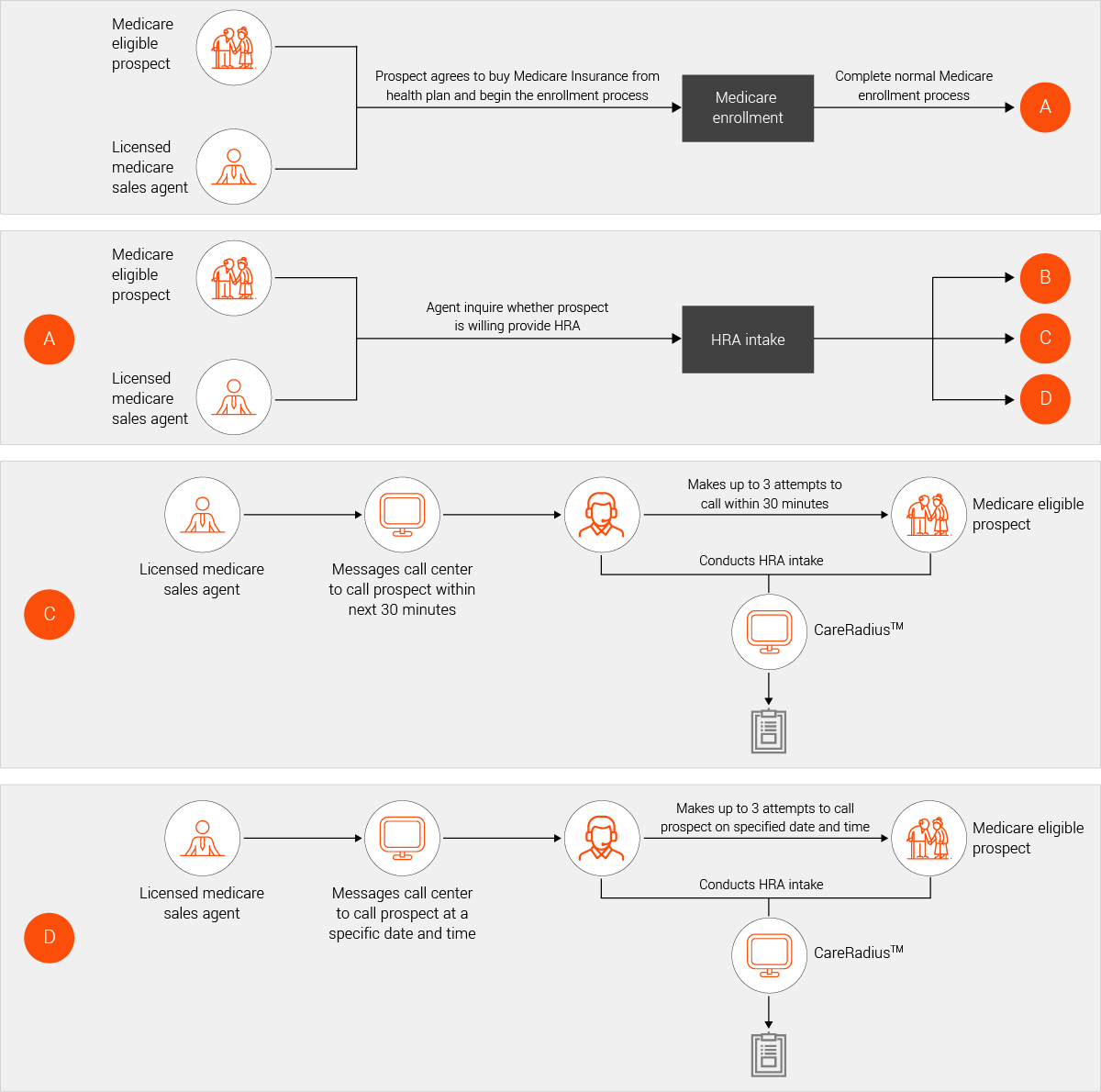 Health Risk Assessment Intake Services also empowers health plans to address 5 major areas of concern:

Design better plans of care for members
Improve the overall member experience
Enhance sales agent loyalty
Achieve about 15% higher member retention rates
Reduce enrollment data management and reporting costs by about 10%
Decrease payment processing time from 36 hours to 10 minutes
Reduce costs to third-party vendors by 50%
Why EXL Health?
At EXL Health, we are committed to a true partnership with our clients. We are passionate about your success. We take a client centric, collaborative approach to every engagement. We combine deep domain expertise with analytic insights and technology-enabled services to transform how care is delivered, managed and paid. Leveraging Human Ingenuity, we collaborate with our clients to solve complex problems and enhance their performance with nimble, scalable solutions. With data on more than 260 million lives, we work with hundreds of organizations across the healthcare ecosystem.