Maximize shared savings from value-based care
EXL Health's solution for providers to achieve success in risk sharing value-based care contracts and deliver improved patient care with optimized financial and health outcomes
Value-based Care
Value-based healthcare has seen greater adoption and has become an accepted delivery method amongst providers. The Centers for Medicare and Medicaid (CMS) continues to incentivize healthcare providers to transition to this type of payment arrangement. By 2030, CMS wants all Medicare fee-for-service beneficiaries to be in a care relationship with accountability for quality and total cost of care.1
Key needs to achieve success in value-based care
Leveraging data to identify opportunities to accurately engage in value-based agreements First, providers need to accurately analyze and determine which patient population will benefit from a value-based arrangement. Second, providers need to estimate and accurately contract on value-based arrangements that have the potential for both positive health and financial outcomes.
Access to an all-inclusive holistic view of the patient as a consumer Providers need a system that allows them to bring together patient information in a holistic manner to reduce fragmented care, improve health outcomes and drive cost reduction. This includes using clinical, financial, social determinants, experience, and more data to set this foundation for a holistic view.
Leveraging data to track performance and measure ROI Providers need a way to access the right data assets, leverage total cost of care and population analytics to proactively manage patient populations. This, followed by measuring quality and financial performance to drive improvements, is essential to achieving successful value-based outcomes.
Care coordination and patient engagement solutions to drive outcomes With limited resources, leveraging care coordination tools based on analytics insights as well as digital patient engagement are critical to focus on the right consumers and drive improved experience.
EXL Health offers domain driven data management, analytics, technology, reporting, and clinical solutions for healthcare providers to achieve success in a value-based care delivery model. We make healthcare transformation happen.
EXL Health's solutions to enable value-based care intelligence
To realize positive adjustments and avoid negative penalties from risk-sharing value-based contracts, providers need to engage in taking risk on the right population and right performance metrics. Once established, these performance metrics need continuous monitoring and course correction to stay on track. By proactively managing high-risk and impactable populations and identifying the gaps early on, providers can drive interventions to improve their performance scores. EXL Health offers data-driven analytics, technology, and reporting capabilities to drive Consumer 360 intelligence as well as support cost-effective clinical solutions to help providers on this journey.
Value-based care starts with the patient at the center. The goal is to improve health outcomes by creating a holistic system around the patient, rather than taking a fragmented approach.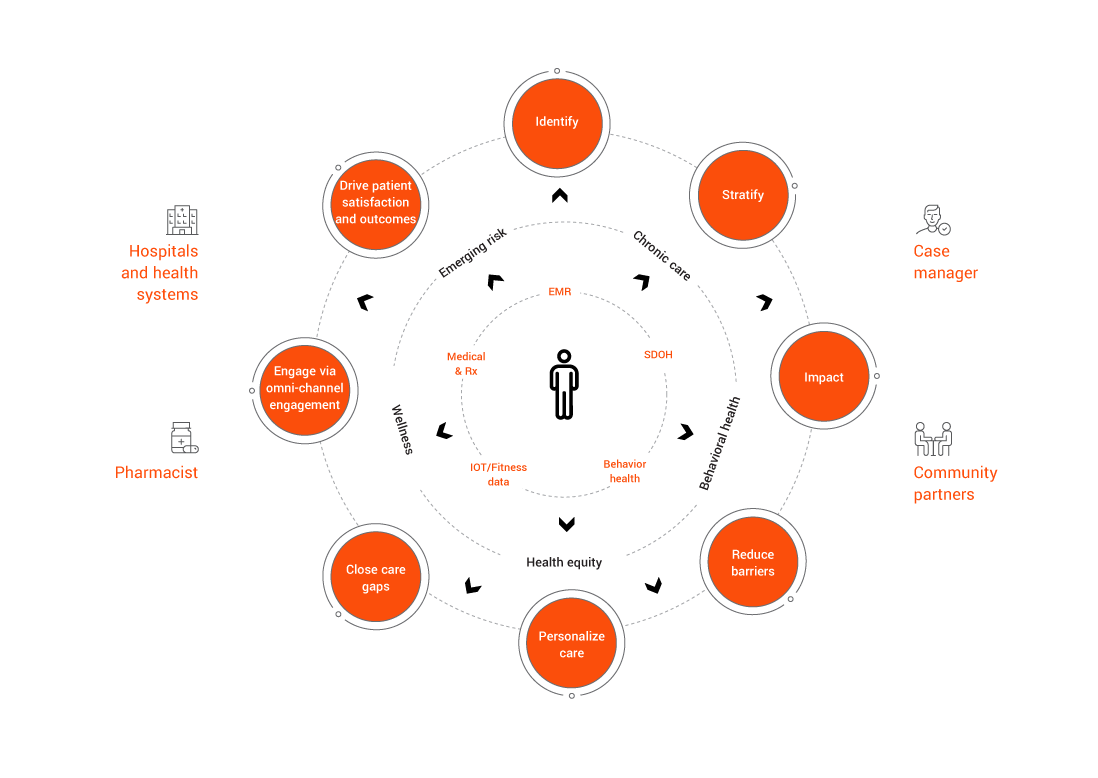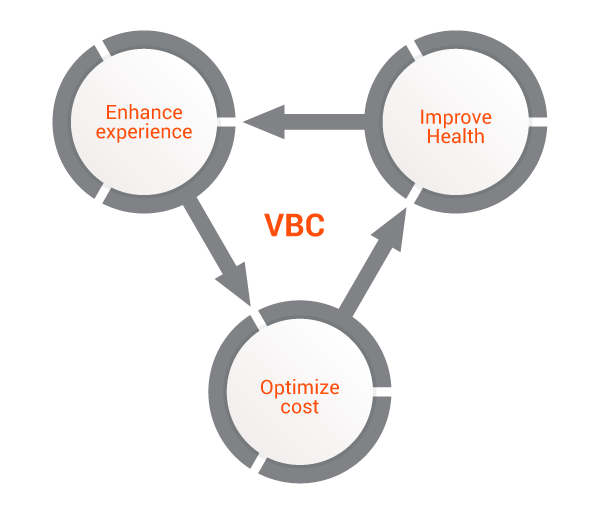 We help you drive health equity by proactively identifying and addressing social determinants of health.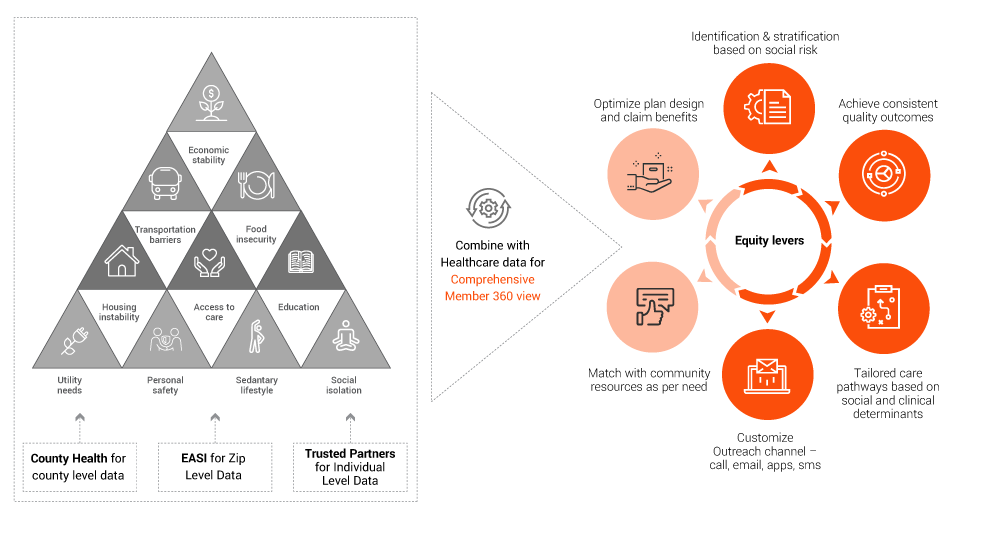 EXL Health's solution to advance health equity and address social barriers

Our solutions and service capabilities include
EXLVANTAGE™ Data Management and Analytics Solution
Source-agnostic, smart data management and analytics enrichment
Pre-built library of quality and financial measures to track performance
Performance dashboards tracking financials, utilization, and quality measures to monitor and drive value-based contract performance
Advanced intelligence for risk stratification to proactively manage high risk, emerging risk, and impactable populations with automated workflow capabilities to drive care coordination
Leading social determinants of health analytics to drive health equity by proactively addressing barriers of care
AI-driven digital patient engagement solutions to effectively engage and manage patients
EXL Care Management and Clinical Services Solution
EXL Health's clinical services provide patient-centric and providers with clinical and administrative services including back-office utilization management and transitions of care support. EXL Health's patient-centric contact center and nurse triage services provide clinical patient-centric support and triage, medication refills, patient-centric messaging, scheduling, patient-centric complaints, and other activities. We offer analytics-driven and patient-centric care to meet the clinical, social, and behavioral needs of vulnerable populations.
EXL's partner ecosystem
With our partner ecosystem we enable robust value-based care opportunity assessment and contract modeling capabilities to ensure providers are set up to succeed on this value-based journey
By leveraging EXL Health's solutions, providers can meet the vision of CMS to have a healthcare system that achieves equitable outcomes through high-quality, affordable, person-centered care.