Minimize payment disputes, increase collections and protect revenues
EXL Health's pharmacy rebate solution arms you with facts to maximize collections and preserve brand reputation
Pharmacy Benefits Managers (PBMs) are losing millions in drug manufacturer rebates due, in part, to growth of the 340B discount drug-pricing program and a severe lack of a solid data management structure. As a result, manufacturers have begun to scrutinize everything, causing sharp decreases in reimbursements, alongside sharp increases in payer/client audits, paperwork and reporting. EXL Health has studied the situation and found broad industry agreement on the subject. It's time to push back. Protect your rebate value and enforce your contracts with EXL's Pharmacy Rebate solution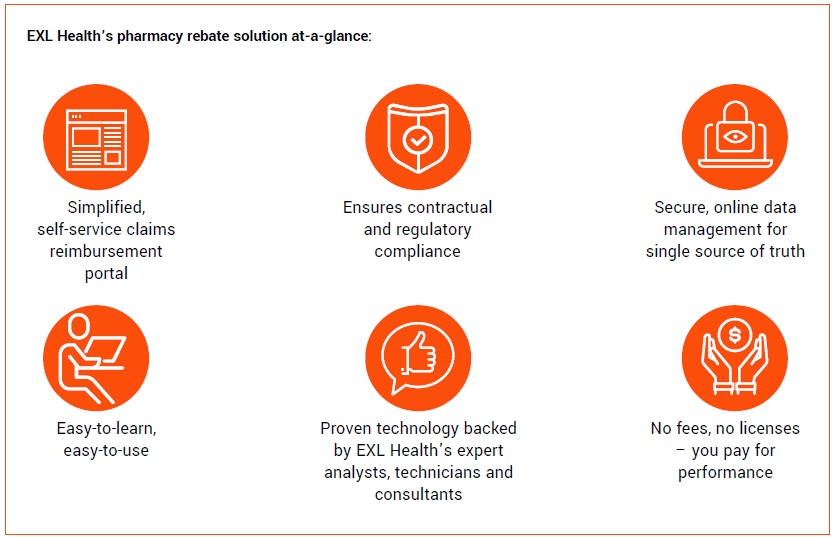 Stand firm on solid ground
EXL's Pharmacy Rebate solution gives you solid ground on which to demonstrate the efficacy of your reimbursement claims and maximize collection of exactly what's owed to your organization according to contract. It combines our proven database management engine with a user-definable, self-service dashboard experience that is backed by EXL's own seasoned team of savvy analysts and technical support personnel.
As a low-code, no-code, human + technology solution, our Pharmacy Rebate platform provides the single source of truth you need to defend your claims, without increasing payroll or complicating backoffice processes. Every claim you submit is backed up by the facts, as bound by contract. Anyone in your Trade can use it, without any specialized IT knowledge. Best yet, the system does all the heavy lifting for you, allowing your people to focus on running and growing your business.
How it works
EXL's Pharmacy Rebate solution is simply and securely integrated with your current systems and proprietary data stores, including a fully configurable front-end portal to facilitate trouble-free self-service by your own people. Your installation is tailored to meet the needs of your organization, accounting for your specific payer contracts and local regulatory schemes. Minimum IT personnel on your end need be involved to deploy or maintain to the system.
EXL protects your data, partitioned safely on the cloud. You own the program from day one. EXL gets paid on contingency. We assume the risk. You collect the benefits.
Why EXL's pharmacy rebate makes sense
The time and effort it take to respond to reimbursement inquiries and audits only adds to the erosion of income your organization is currently experiencing under the new environment driven by 340B pricing. In as little as 12 weeks, EXL's Pharmacy Rebate solution can help you start to: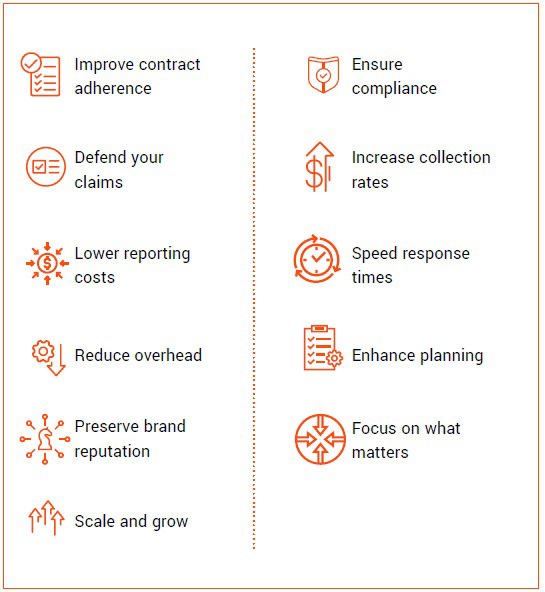 Take the next step
End the scrutiny over your executed contracts and collect what's duly yours. Contact EXL to request a solution demonstration today. Visit EXLservices.com to learn more now.