Empowering customers to bridge the insurance gap
Choosing the right insurance plan is one of the most important decisions a person can make – and one of the most confusing. The difficulty of balancing premiums, deductibles, and coverage can lead to customers choosing insurance that may look affordable on the surface, but leaves them exposed to high levels of risk. *Recent research from the Swiss Re Institute, a research arm of Swiss Re AG, estimated that the combined global protection gap reached a record of $1.2T in 2018premium-equivalent terms across natural catastrophe, mortality, and healthcare.
Customers often have too much or too little coverage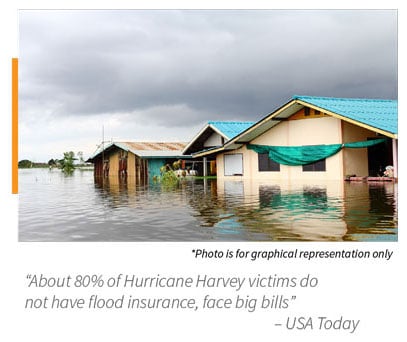 When a customer buys an insurance policy, they may not fully understand the practical details of what is and isn't covered under the policy or how this affects the various deductibles and premiums. Many consumers simply try to find a low premium and align their deductibles and coverages accordingly.
Even when purchasing an insurance plan aided by a broker or an agent, customers still find it difficult to understand when and what type of coverage they should purchase. This often results in consumers buying insurance following life events such as marriage, having children, or other significant milestones.
* https://riskandinsurance.com/global-protection-gap-reached-trillions-but-might-be-good-news/
EXL research further identified that more than 40% of insurance customers are not aware of whether their premium coverage is adequate for their needs, and over 70% of customers do not assess their insurance coverages even once a year.
This results in customers either getting over-insured or under-insured:

Choosing an insurance plan can be difficult
Insurers must undertake a deep assessment of how customers determine what insurance coverage they need in order to meet evolving consumer needs. While doing so, they should consider several key points:
In a sharp contrast to insurance, customers are very savvy about investment decisions. They proactively look for the best interest rates, credit card features, best mortgage rates, and other financial products.
Engagement between customers and their carriers or brokers is low. The interactions typically only happen during sales, renewals, or when the customer is filing a claim and is under a high degree of stress.
The uninsured population feels that they do not need or want insurance, that signing up for insurance is often too difficult or confusing, or that they are unable to find a plan that meets their needs.
This creates an opportunity to help customers better understand whether their level of insurance coverage corresponds to their needs, and then leverage this information to help them become better protected.
Make finding the right level of coverage easy, simple, and seamless
Insurers need a comprehensive, easy-to-operate digital solution that helps customers understand their personal insurance needs and then use that knowledge to help them narrow their protection gap. EXL Insurance Wallet is a solution that can meet these needs, enhancing customer engagement and offering the right insurance products at the right time. This user-friendly digital solution acts helps consumers determine how much protection they need, and what plan will meet those needs.
It equips and empowers insurance customers by: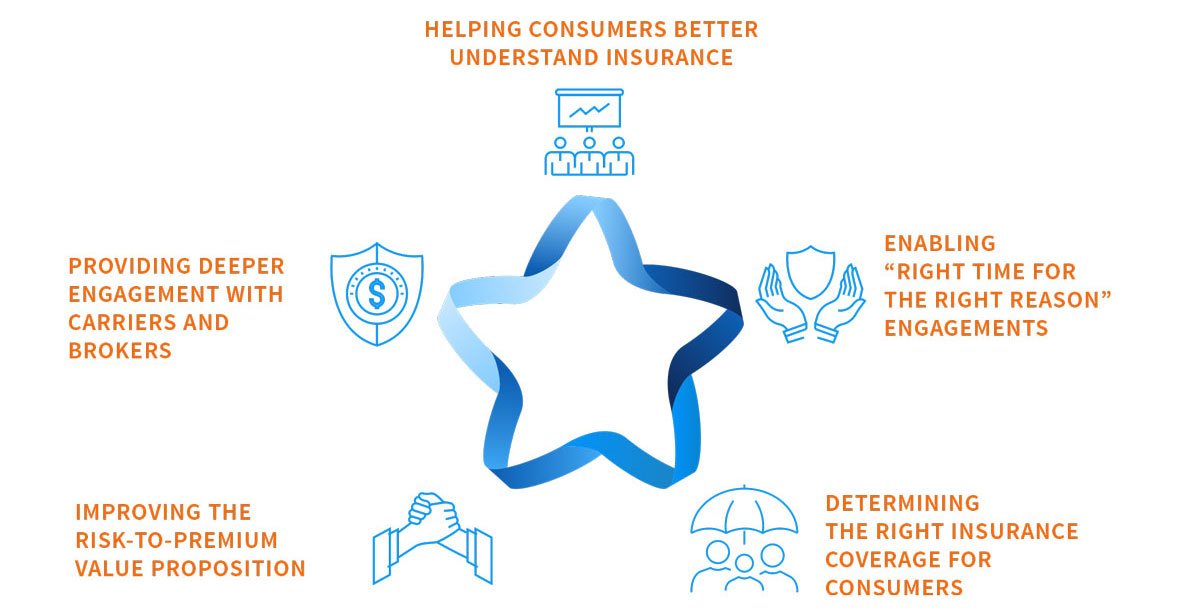 EXL Insurance Wallet enables customers to compare their actual insurance needs and find the best coverage for their requirements. Besides understanding the gaps between the level of protection a person may require and their current plan, this mobile-based app advises on key parameters to consider when changing an existing or purchasing a new plan.
The solution typically offers four functionalities: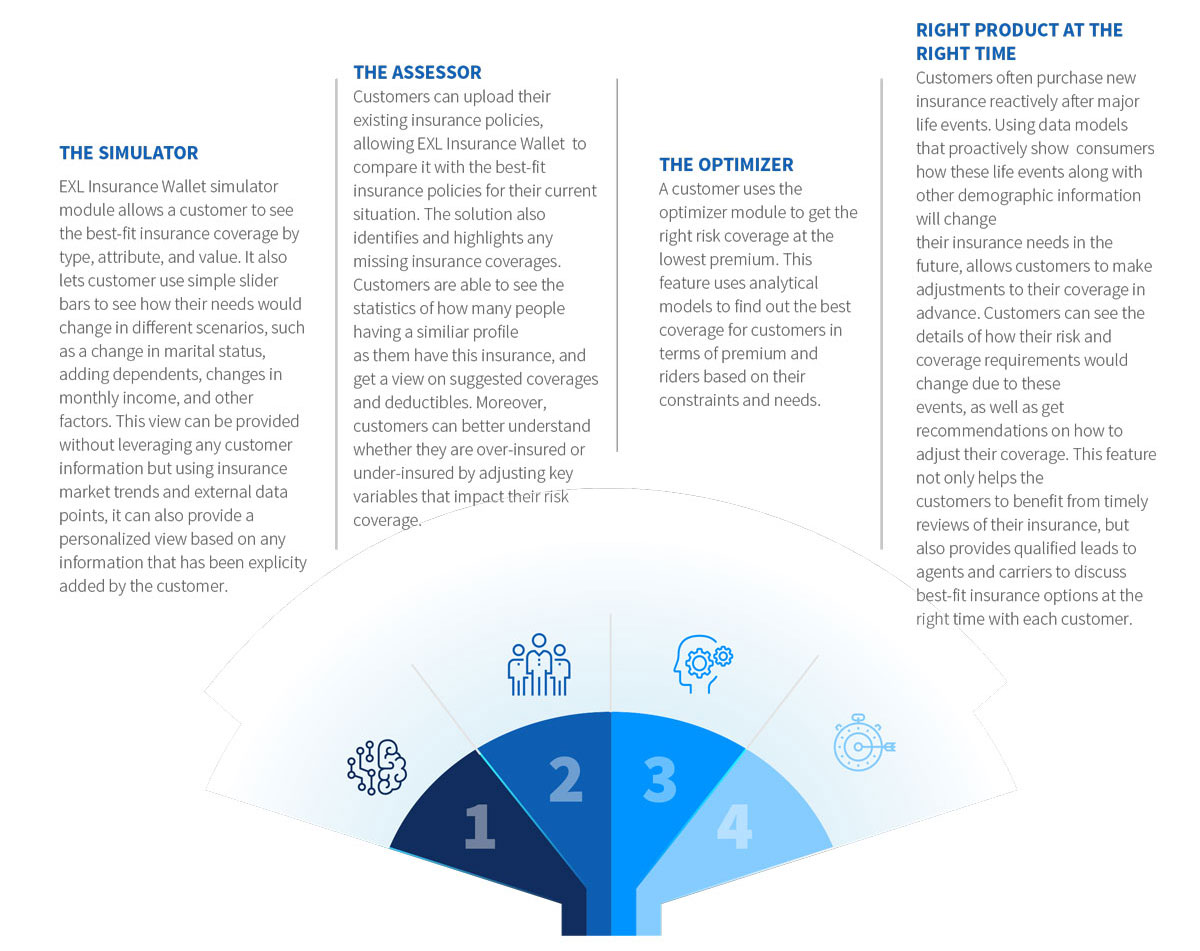 Conclusion
In today's world, insurers can only survive if they empower their customers. As consumers grow more accustomed to seamless digital experiences outside the insurance industry and disruptive competitors/start-ups become more and more common, insurers should gear their efforts towards delivering a better end-to-end customer experience. By providing a solution that lets customers understand protection gaps, identifies their needs, and chooses the level of coverage right for them, insurers will be well-positioned to succeed.
Written by
Sumit Taneja
Global Head - Insurance Digital Transformation and Hyper-Automation