Assess your data, analytics and AI maturity

Assess your data, analytics and AI <br>maturity
See how you compare to your peers with EXL Data & AI Index
Assess your data, analytics and AI <br>maturity
See how you compare to your peers with EXL Data & AI Index
Discover your data, analytics, and AI maturity path to accelerate success
Research has shown that organizations with mature data, analytics, and AI capabilities consistently outperform their competition. As the digital economy continues to evolve, it is more important than ever to harness the power of these capabilities. However, 70% of organizations are still in the learning or emerging stages of their maturity journey (Source: EXL Data & AI Index).
The EXL Data & AI Index is a complimentary survey-based assessment that helps organizations rate the maturity of their data, analytics, and AI capabilities by comparing them with other industry leaders and identifying specific areas for improvement.
Read the article to learn more.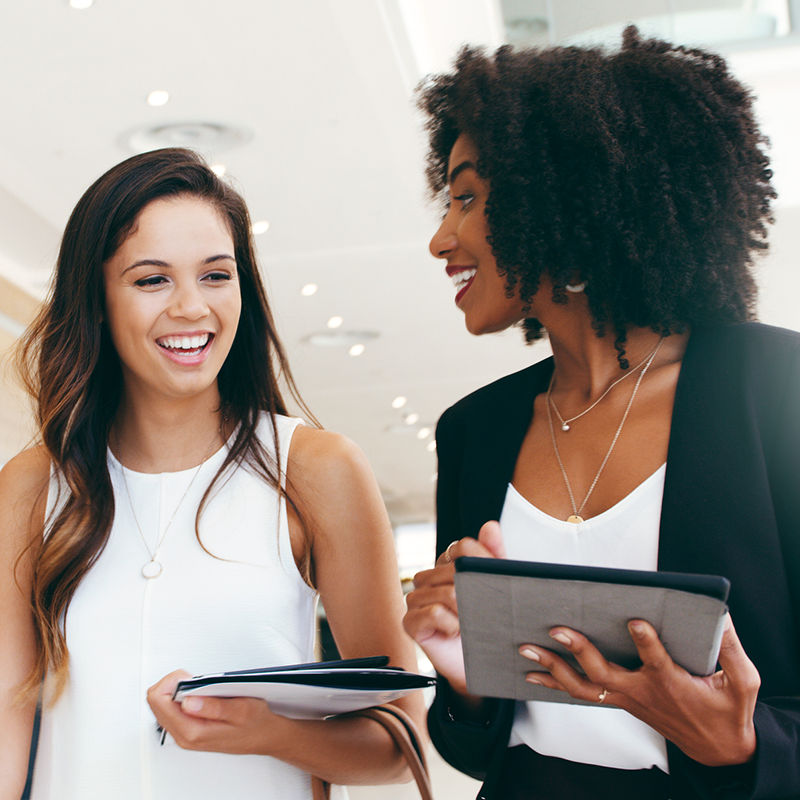 Reasons to take the assessment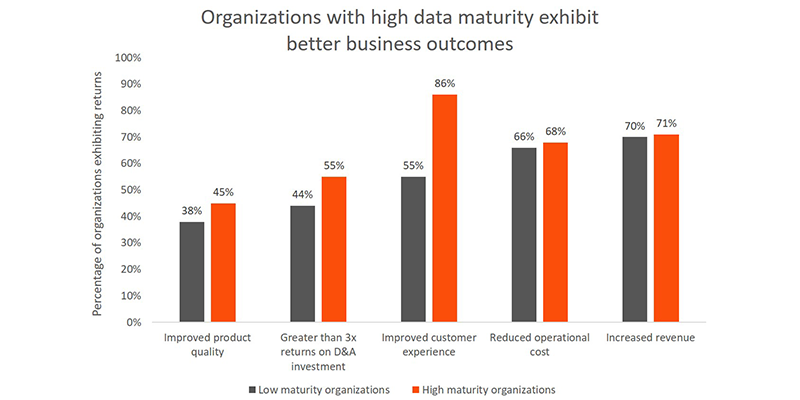 Organizations with higher data, analytics, and AI maturity have observed the following business outcomes:
Increased revenue
Reduced operational costs
Greater returns on data and AI investments
Improved customer experience
Improved product quality
View your organizational maturity compared with other organizations
 
Within the same revenue band
With similar business models
With similar date storage infrastructure
About the assessment
Our assessment survey consists of 21 questions that will take approximately 15 minutes. Upon completion, you will receive two reports: an instant high-level summary report followed by a detailed report with your scores benchmarked against your peers.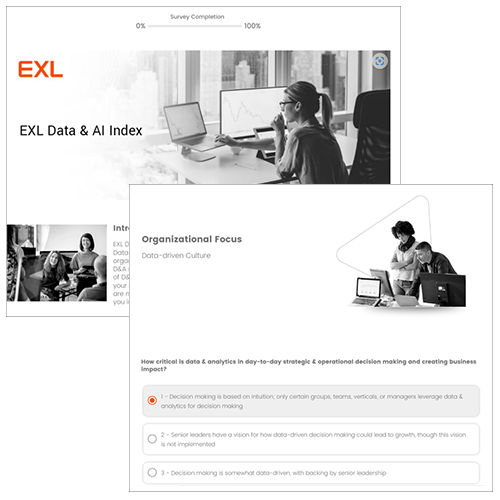 Survey
Survey analyzing the D&A and AI maturity of over 320+ D&A leaders across industries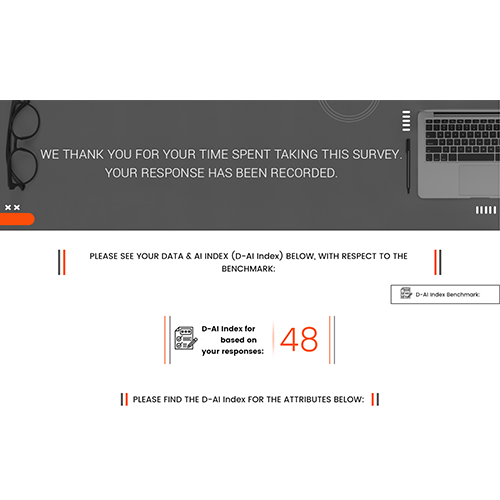 Instant Report
An initial report assessing the D&A and AI maturity of your organization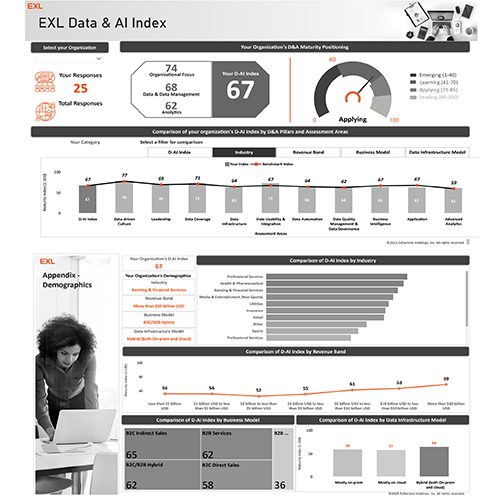 Detailed Report
A report assessing D&A and AI maturity and benchmarking your organization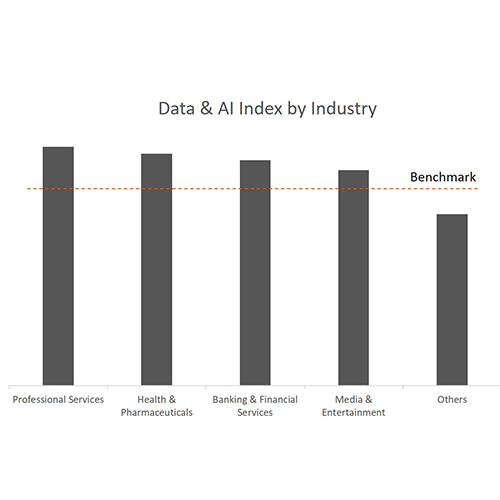 Bespoke Report
Along with the assessment, EXL can curate custom-made analysis and strategy for your organization
EXL cares about data privacy
Data will only be disclosed in aggregate and presented in anonymous form. It will not include information that might identify a participating organization or individual as the source of the data. Access to the research data will be restricted to those individuals who need such access to deliver EXL products and/or services.