EXLVANTAGE™
EXLVANTAGE™ activates semantic interoperability, making sense of the noise
EXLVANTAGE™ is a unique healthcare delivery model that weaves data and application services and assets together in a unified, end-to-end solution, enabling semantic interoperability across your healthcare ecosystem.
With robust analytics and reporting, EXLVANTAGE™ supports Payers, Providers, PBMs, Brokers, Employers and Life Science Companies with a wide variety of modular solutions.
We process data for over 275 million lives, more than 95% of carriers in the US, using our high quality data management framework.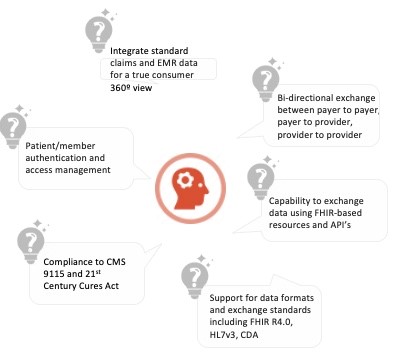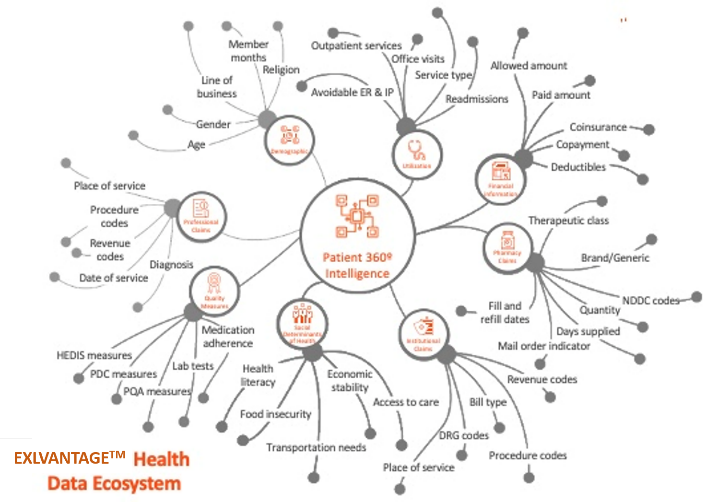 We pull data from a large and diverse number of sources, from medical and pharmacy claims to disability and workers' compensation, to create a full view of members driven by a transparent and configurable clinical library that is updated with codes & guidelines on a monthly basis.  
EXLVANTAGE™ comes with a benchmark derived from over 100 million lives, with ability to adjust risk based on a variety of determinants.
With EXLVANTAGE™, you can
Create custom visualizations to analyse the long-term effects of disease on cost, identify trends, and predict future impacts.

Access reporting tools like Power BI and Tableau

Build advanced machine learning models

Access a query experience with the most recent data.
<div class="fd__allinsight__section___header">Featured insights</div> <div class="fd__all__allinsight__section__subheader"></div>