Creating a transformation office for a large global wholesale food distribution company
Introduction
A global wholesale food distribution company had embarked on a cross-functional transformation journey spanning multiple businesses such as finance, data services, automation, supply chain, human resources, merchandising and marketing. Across all of these business areas, the company was engaged in 60+ ongoing high-value initiatives, which were run independently of one another, and without a transformation office (TO) enabling program management office to provide centralized governance.
Challenge
Without a unified TO, the company was finding it increasingly difficult to execute and gain visibility into its 60+ ongoing initiatives seamlessly. With initiatives spread across so many business units, the company identified a lack of enterprise-wide alignment and standardization on resource allocation, portfolio planning, project reporting and execution. Resourcing costs were high, and the company was concerned about its passive approach to reporting on project milestones, as well as its reactionary risk management approach. The lack of TO also hindered the adoption of digital technologies, data and analytics for decision-making, ultimately delaying enterprise-wide digital transformation efforts.
Solution
Drawing on our pool of transformation experts, digital consultants, and data scientists, EXL leveraged its experience in both domain and functional transformation capabilities to create an independent and centralized TO to lead transformation efforts across functions. With digital at the heart of the TO, a strong emphasis was placed on adopting new digital tools and technology enhancements. This was done using a three-pronged approach.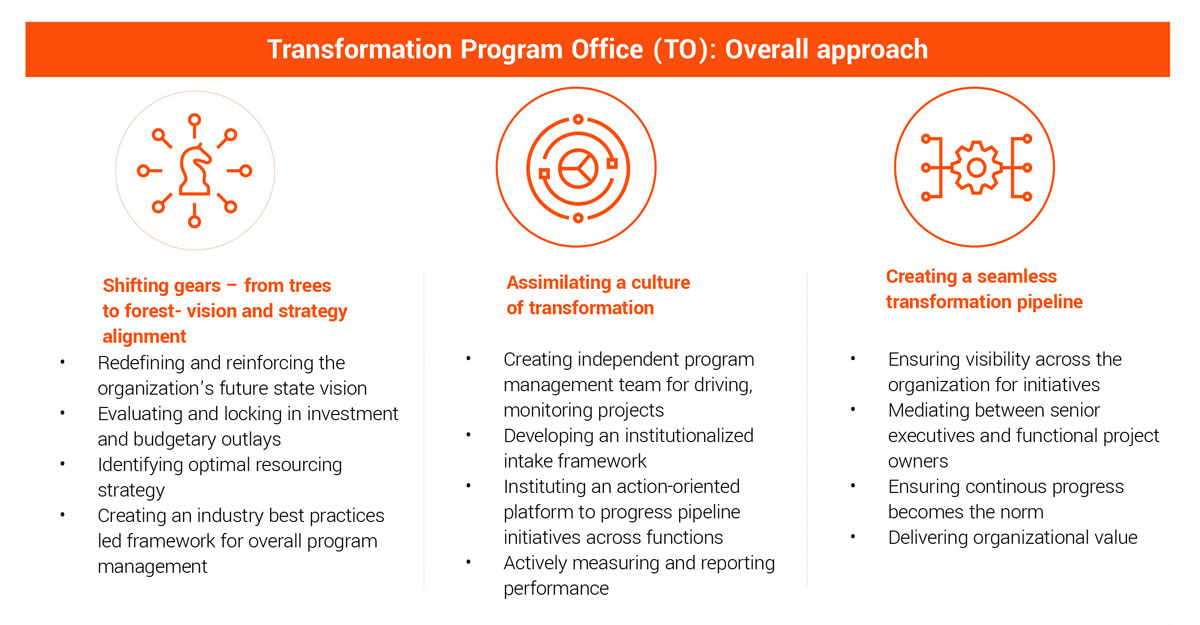 Figure 1: Transformation Program Office (TO): Overall approach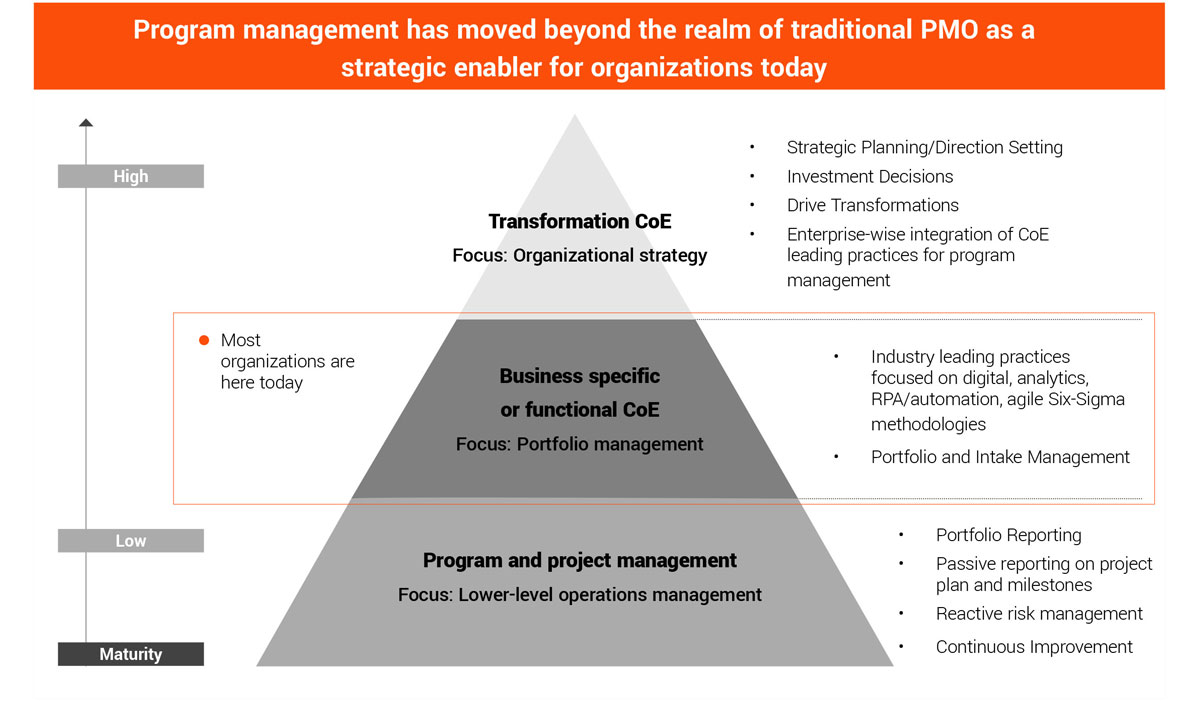 Figure 2: Our transformation vision: From tactical to strategic
1. Shifting gears – from trees to forest- vision and strategy alignment:
The first step under the aegis of the TO was shifting gears from a tactical mindset to a strategic mindset. This included redefining and reinforcing the organization's future state vision, such as what it means to be a transformed organization and how that trickles down to individual functions, projects, and milestones. This also included evaluating on-shoring, nearshoring and offshoring strategies to determine what an optimal resourcing model looks like, and creating an industry best practices-led framework for overall program management with a specific focus around the use of data and digital.
2. Assimilating a culture of transformation:
With an independent, flexible and scalable program management team driving, monitoring and scrutinizing transformation projects, the TO brought a renewed focus to building a culture of transformation within the organization. By way of institutionalized resource intake management, proactive risk, and issue management and through continuous improvements in project execution, the TO progressed initiatives across functions. As part of project prioritization in line with the company's digital focus, the TO identified multiple use cases, executed POCs and created a pipeline of digital, analytics and technology-led projects across multiple business areas.
Further, the TO owned the dialogue around achieving identified milestones and became the single source of truth for actively measuring and reporting performance against those milestones.
3. Creating a seamless transformation pipeline:
By way of introducing a common funneling of all initiatives subject to the same rigor and scrutiny, the TO ensured visibility across the organization, both for successful initiatives and those that were lagging. Today, the TO acts as an intermediary between senior executives and functional project owners, resolving competing functional priorities to avoid stalled projects while ensuring continuous progress is the norm.
Below is a snapshot of the services rendered by the TO: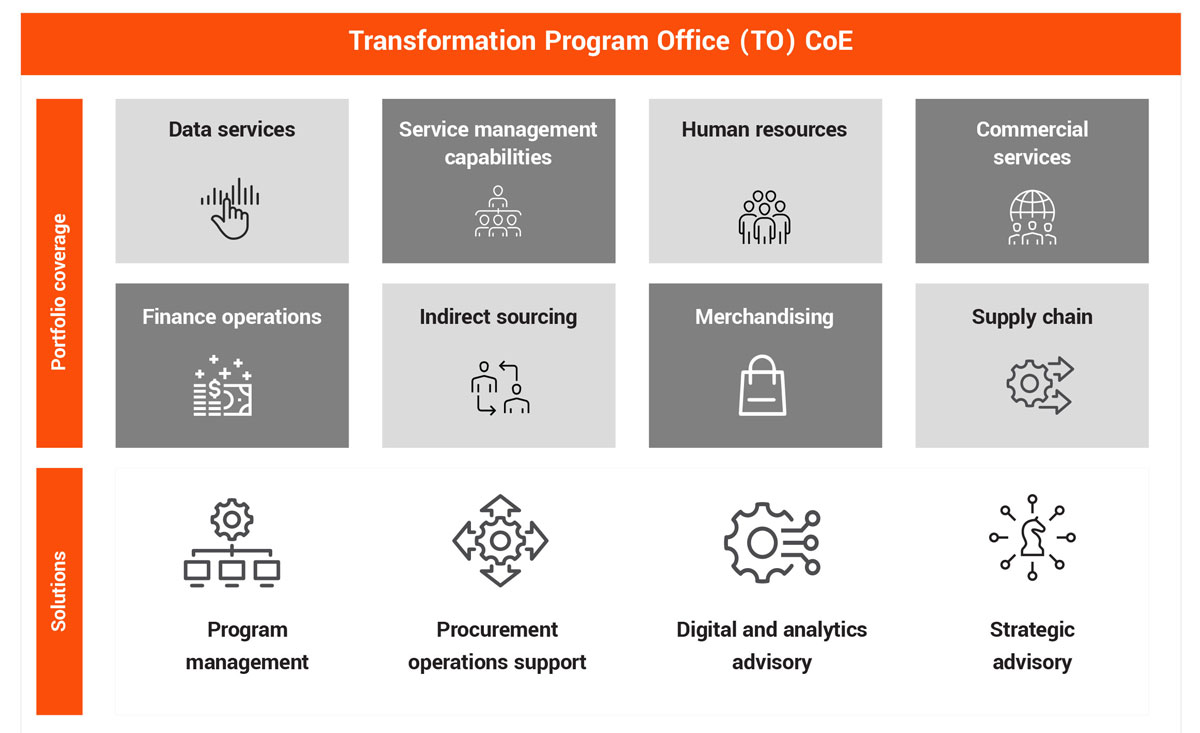 Figure 3: Transformation Program Office (TO) CoE: Services/Solutions Offered
The TO enabled a robust program management office with a strong governance cadence covering 60+ ongoing initiatives across 10+ business areas in comparison to only ~7-10 projects the organization's leadership had visibility of at the start of the engagement.
The TO provides a structured, streamlined and standardized approach to digital and techenabled transformation initiatives across the company, bringing together stakeholders from all of the organization's functions to work towards the common vision.
Bringing in digital and analytics expertise, the TO also introduced leading practices and high-end technology solutions.
Acting as a valuable strategic business partner across different business areas and functions, the TO drove many business case approvals for multiple high-value projects.