Qualified staffing for the premium audit process
The "Big Quit." The "Great Reshuffle." Call it what you will, but when the pandemic motivated droves of employees to leave their jobs for stay-at-home paychecks, basic business processes, such as premium audits, became a "Great concern."
Suddenly, highly paid underwriters were being called off task to sift through mounds of data for the sake of calculating risk and filling out forms. Most of the work was manual and mundane. Errors compiled while costs increased. State filing deadlines continued to loom, backlogs added stress, and risk of exposure soared. Not the best way to run an insurance business.
Fortunately, the world is connected like never before, and technology is ripe to offer redress. In fact, you are on the verge of the next "Great Relief" – premium audit outsourcing by EXL. Qualified staffing on demand.
EXL's premium audit service runs on a purpose-built workflow platform backed by our deep insurance domain expertise and rich analytics to streamline premium auditing. Our experienced auditors perform the work for you, on or offshore, using advanced automation technology to support your underwriting and renewal processes.
We enter the data on your secure servers, and review, process, bill and file your reports in the formats required to ensure your compliance and insight into risk. No special technology is required of you to avail this service. All work is visible on our secure, customer-facing portal, so you can order or see live updates on demand.
If you are ready to eliminate churn, cut cost and improve audit quality, take a closer look at EXL's premium audit service.
EXL premium audit support services
By leveraging our data driven platform, nationwide employee workforce, analytics and global operations, EXL is able to support both internal and client operations surrounding premium audit and policy underwriting.
Our platform includes a premium audit selection model that can predict the likelihood of policy misclassification, automatically assign audit methods, and continuously improve correlation and prediction accuracy through machine learning. Our service also has built-in capacity for high volumes of work to ensure responsive customer service.
Additional support services include:
Data review and input
Policy endorsement
Underwriting admin tasks
Billing and collections
Unit stat and state filings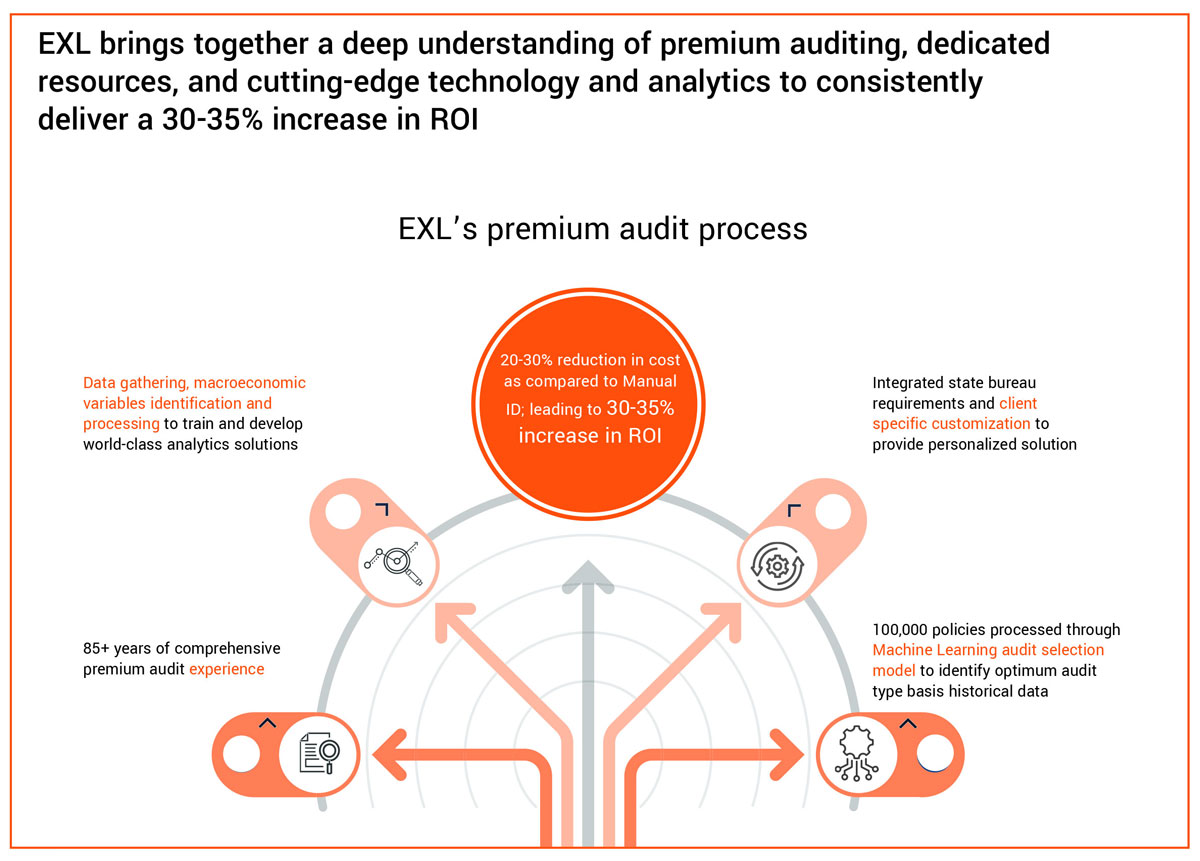 No other premium audit service provides a more comprehensive, personalized approach to the audit process, thereby yielding superior results
EXL premium audit solution benefits
When you work with EXL, you can rely on our customized premium audit solution to deliver: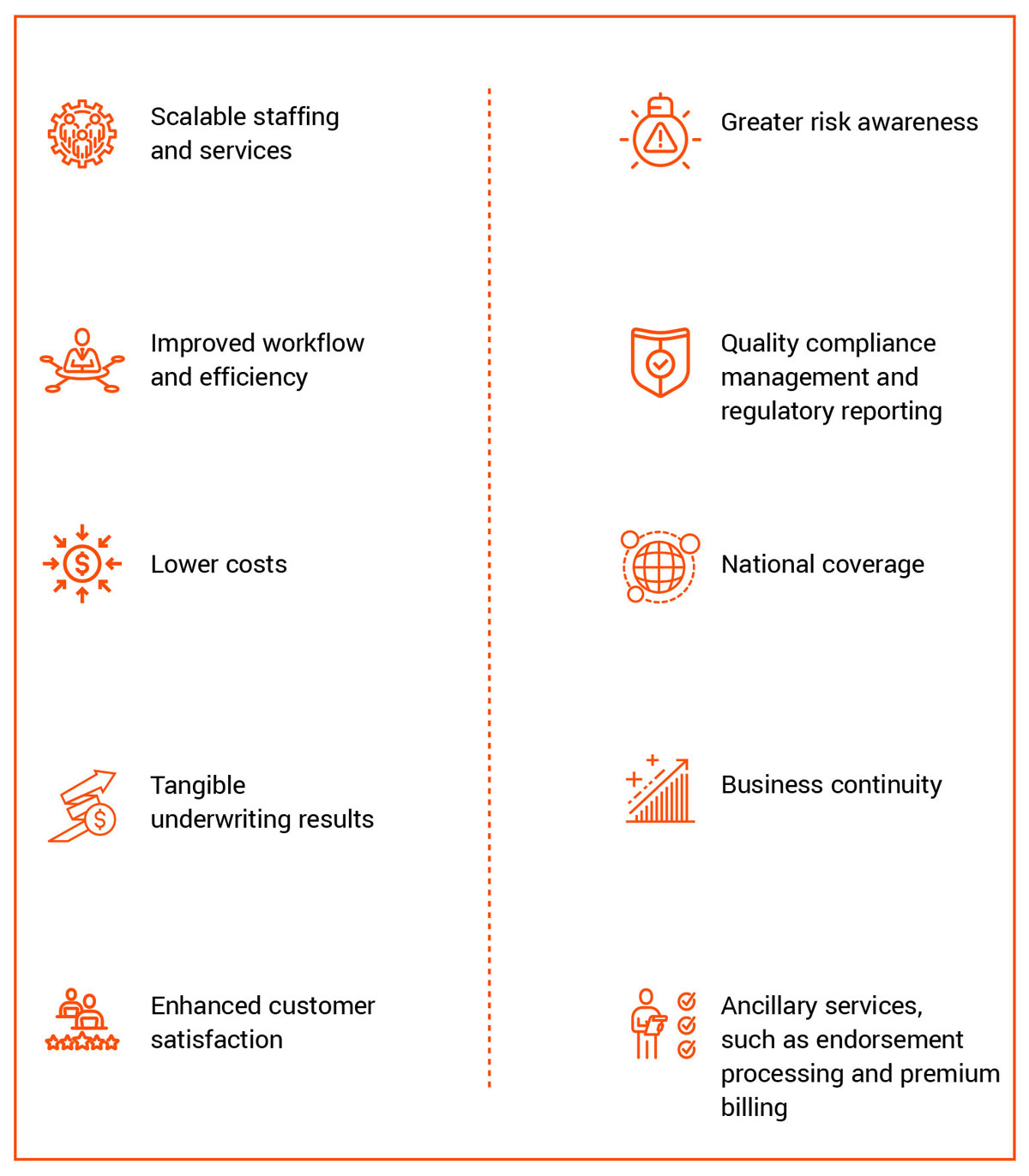 From process design and transition to solution, through staffing, training, and ongoing governance, EXL has what it takes to meet you where you are and move your business forward – with speed.
Contact our experts today
Relieve the strain of constant employee turnover and replace it with a consistent, proven system that adds value to your business. Contact us to arrange a free consultation with one of our premium audit experts. Or visit https://www.exlservice.com/industries/insurance/premium-audit to learn more now.