Finance leaders in the media industry strive to become strategic business advisors
According to a recent study developed by EXL and HFS Research, the top-ranking objective for CFO organizations in the media and communications industry is to become a strategic advisor to the business and uncover new sources of value.
However, media and communications firms, especially large legacy conglomerates, face structural challenges and fierce competition both from peers in more traditional advertising disciplines and newly emerging competitors. These digital natives have large language models, generative AI, cloud, and data at the heart of their operating models. Additionally, the market is converging, with technology and consulting providers now looking to integrate their services across the value chain.
Below are some of the responses from the survey along with HFS with more than 200 F&A leaders worldwide and across industries to understand how the finance landscape is changing and embracing the journey to becoming data-driven.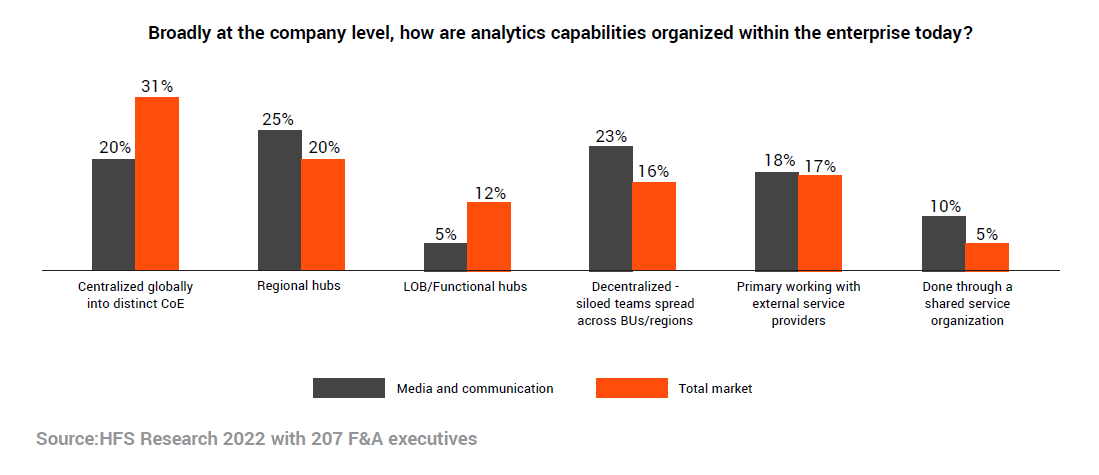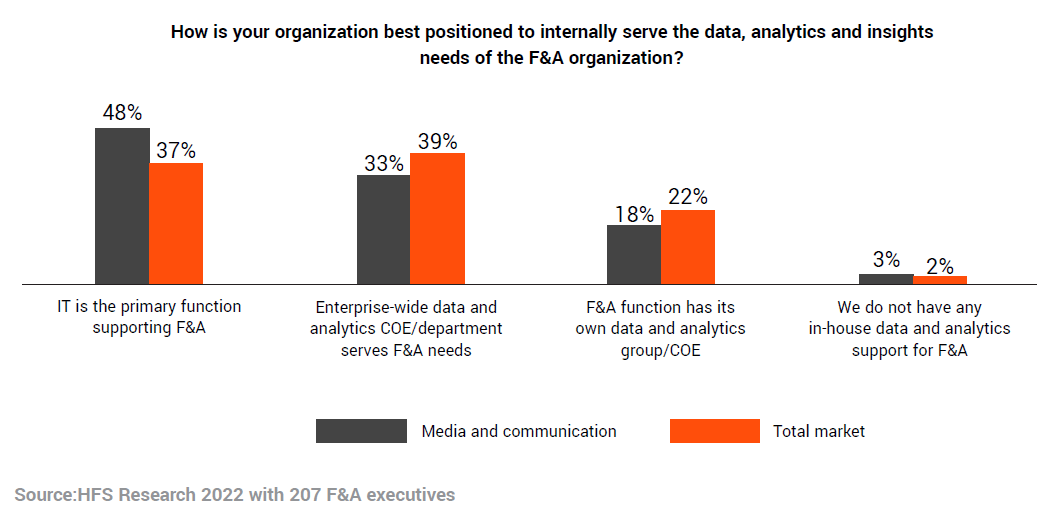 More insights on what finance leaders at media companies have to say about being data-driven, and the strategies that can be adopted to get there.