Imagination & Insight

Imagination & insight
A thought leadership series - the reading 'rendez-vous' for insurance leaders
Imagination & insight
A thought leadership series - the reading 'rendez-vous' for insurance leaders
The eight EXL levels for growth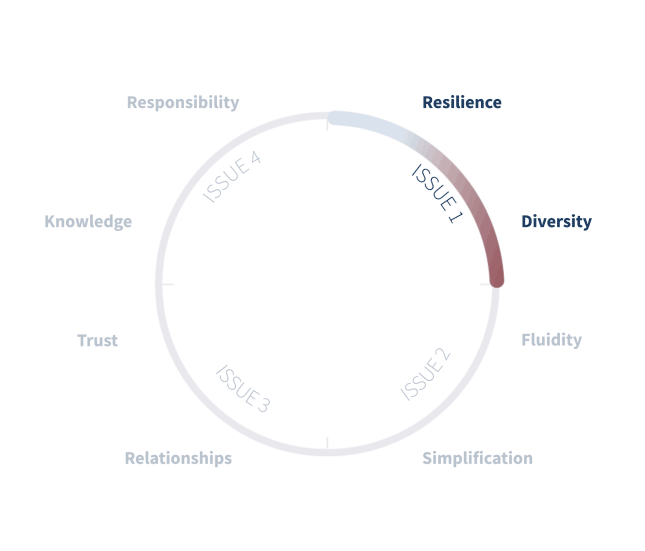 We have identified eight trends that we believe business in general should use as guides for their strategic development. In this first issue, we will address the two first EXL levers for growth: resilience and diversity. Looking at both the impact of Covid-19 and the wider changes that were already underway, we have identified eight trends that we believe business in general should use as guides for their strategic development. Taking each separately is helpful, not least as a 'sense-check' of alignment of processes or innovation; but understanding the interrelationship between many or all of them is where the greatest value is to be found. We intend to review and update evidence of these themes in subsequent reports, and we would welcome any contributions to this conversation.
A reading rendez-vous in 4 issues

Raghav Jaggi
Senior Vice President, Co-Head P&C Insurance and Insurance F&A Leader, EXL
Raghav is responsible for EXL's Insurance Finance & Accounting Business and Co-Leads the Global P&C Business. Prior to his current role, Raghav was the Global Lead Partner for EXL's strategic accounts and Co-Head for EXL's Insurance Transformation business. He has extensive experience in implementing and managing strategic client engagements across Target Operating Models, Digital, Data and Analytics. Raghav has been with EXL for 17 years and has worked across Asia, Europe and Americas. He is based in New York City. Raghav completed his Bachelors from St. Stephen's College, Delhi University and attended the Advanced Management Program at Kellogg School of Management.
Mohit Manchanda
Head of Insurance, UK & Europe
Mohit Manchanda is Vice President and Head of Insurance practice for UK & Europe which includes Operations Management, Digital Transformation, Analytics, Risk Management and Regulatory Compliance. In his role, Mohit is responsible for shaping the overall strategy and growth of Insurance business and owns the full P&L responsibility including sales, client relationship management, product development, partnership & alliances and acquisitions.
Mohit has 20+ years of experience in business management across multiple Industry verticals including Insurance, Banking & Capital Markets, Professional Services, Utilities, Travel, Retail, Hospitality and Manufacturing. Mohit has held multiple roles during his tenure at EXL including setting up the Consulting and Finance & Accounting practice across US, UK & Europe and APAC region. Prior to EXL, Mohit worked with two of the Big 4 accounting firms and is a Chartered Accountant by profession.
Rohit Kapoor
Vice Chairman and CEO
Anita Mahon
Executive Vice President & Chief Growth and Strategy Officer
Vivek Jetley
Executive Vice President & Business Head, Analytics
Ankor Rai
Chief Digital Officer
Vikas Bhalla
Executive Vice President & Business Head, Insurance
Vikas Kapoor
Senior Vice President, Insurance