Intelligent conversations for less-than-truckload industry
Future state of the less-than-truckload industry
COVID-19 has altered the logistics landscape by disrupting supply chains and posing new challenges like supporting heightened safety precautions, providing enhanced shipment visibility, and prioritizing the delivery of essential items.
Dramatic swings in demand have led to an increase in efforts supporting customer service for less-than-truckload (LTL) companies.
Transforming supply chain management depends on innovation and revolves around people. Keeping employees and customers happy and ensuring safety, sustainability and strong governance are priority agenda items for leaders in the LTL industry.
LTL companies now must provide customized, integrated supply-chain solutions offering shippers a complete range of transportation, warehousing and, distribution services.
An increased focus on customer experience (CX) proved to be a winning strategy for companies during pandemic.
Hyper personalization
Front office applications are taking advantage of combining human intelligence with innovations including voice recognition and natural language processing (NLP). This helps the applications know customers preferences and tailor the experience to their needs and wants.
Improved customer engagement
Integrating 24X7 support with real-time data is essential to realize digital transformation outcomes and tailoring customer experiences to an extreme level
End-to end visibility to normalize freight requirements
Deploy technology to contribute towards seamless flow of information. Easy access to data is required for everyday operations to support the fleet, inventory, orders, and manage varying freight demand.
Challenges of LTL industries
While the truck driver shortage has been an ongoing problem for the better part of a decade, it is still having a large impact on all aspects of the transportation industry. This was only accelerated by the COVID-19 pandemic.
LTL companies today are all about time, accuracy and transparency. Shippers and consignees want clear insights on the status of their shipments. Some of the prominent challenges LTL companies face include:
Data silos
Outdated communication channels such as mail or obsolete web portals
Difficulties providing high-quality. consistent customer service
Market pressure to deliver business outcomes through AI
Building a digital workforce to augment and support physical workforce
With the focus on transportation and inventory costs, the digitalization of LTL industries for the last decade focused on implementing IoT and a new generation of volume management solutions. Transportation costs remain the dominant consideration, as they account for about half of logistic costs. Inventory carrying costs are also significant, accounting for a share of about one-fifth of total costs
The increased adoption of digital and the experiences provided by Covid-19 has shifted the focus to providing superior, consistent, and 24X7 customer support in order to drive top line improvements. At EXL, we have identified opportunities to improve customer experience and deliver prioritized business outcomes by targeting conversational touch points across the value chain.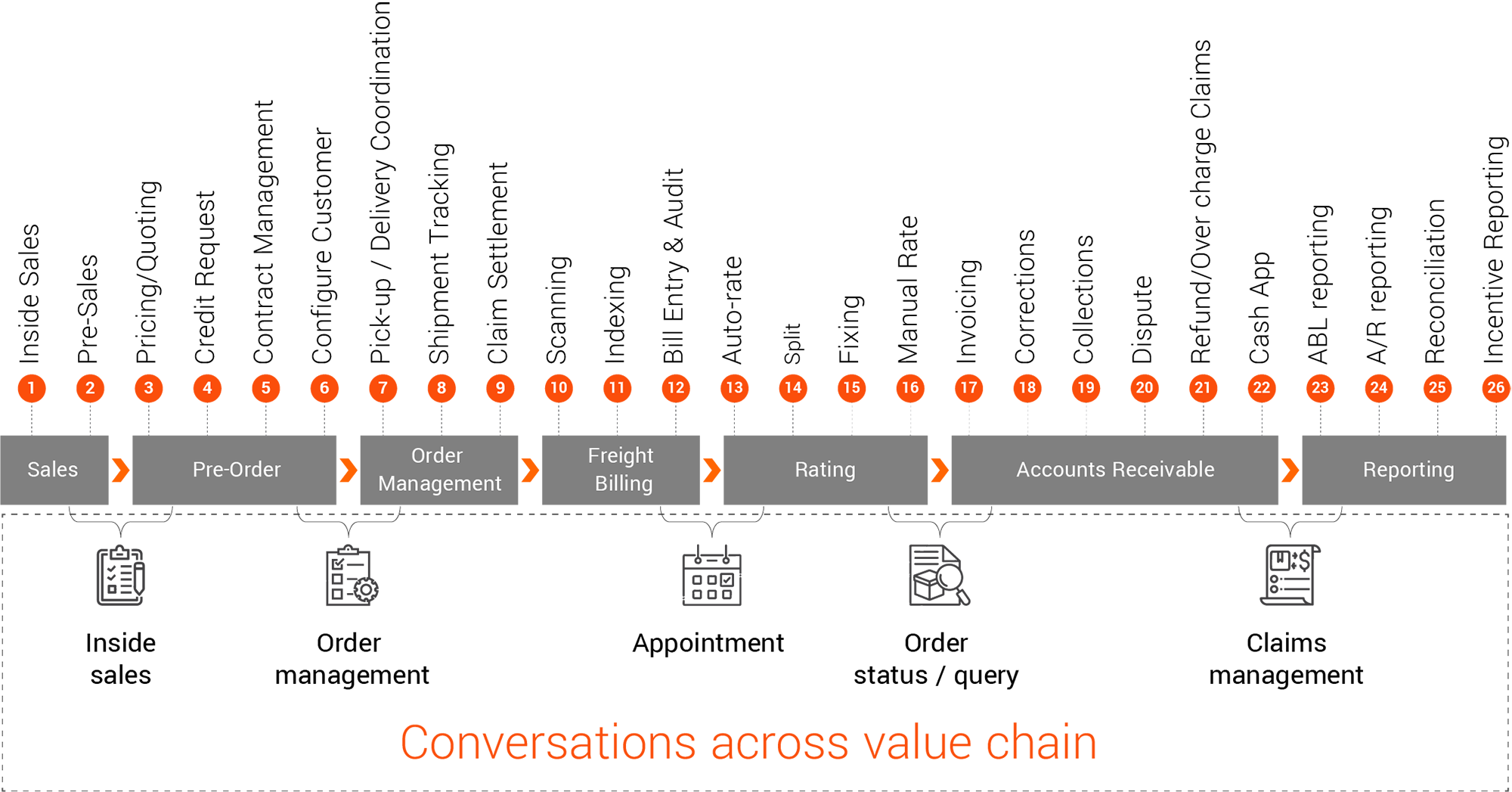 Conversational AI in LTL
Front office function at logistic companies can deploy chabots or voice assistants users can talk to in order to address their queries. However, bots can become unhelpful when a customer asks an unscripted question. Meanwhile, conversational AI employs linguistic rules, leveraging machine learning and contextual awareness to create its responses. AI can correctly interpret a user's request, personalizing its answers and anticipating user needs.
Despite a variety of communication channels available to customers, phone calls continues to be the prime channel for interactions. Based on EXL's experience managing contact center operations for a leading LTL carrier, two-thirds of incoming calls pertain to freight pickup scheduling and shipment status updates. These metrics largely hold true for almost every LTL carrier. Both these call types have a large potential for end-to-end call deflection through implementing conversational AI technology to enable tremendous cost reductions and improve customer experience
Opportunity to impact ~90% of service interactions in the contact center through conversational AI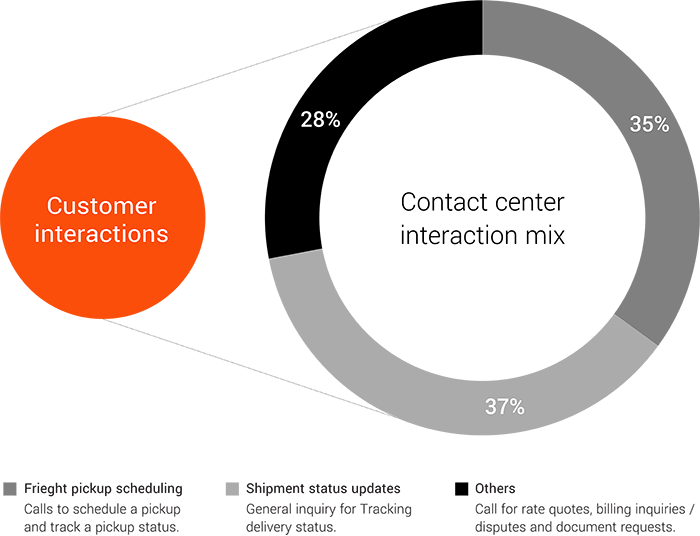 Matrix view for 'complexity' and 'scale' of LTL conversations across value chain to evaluate conversational AI applicability
 

Deflection potential
Making self-service easy and convenient leads to call center's efficiency and increase in customer satisfaction
Reduction in AHT
Faster issue resolution and AI assisted customer support leads to reduce in cost to serve
Improvement in quality
Capability of empathetic connection with customer through sentiment analytics & Human social talk leads to improvement in CX
Introducing EXELIA.AI
EXL's conversational AI Exelia.AI™ is a cutting- edge, pre-trained solution that takes the customer experience to the next level.
Conversational AI assists customers by using human-like interactions powered by natural language processing and contextual understanding. It makes consumers self-sufficient and is able to address their needs 24X7.
Benefits include: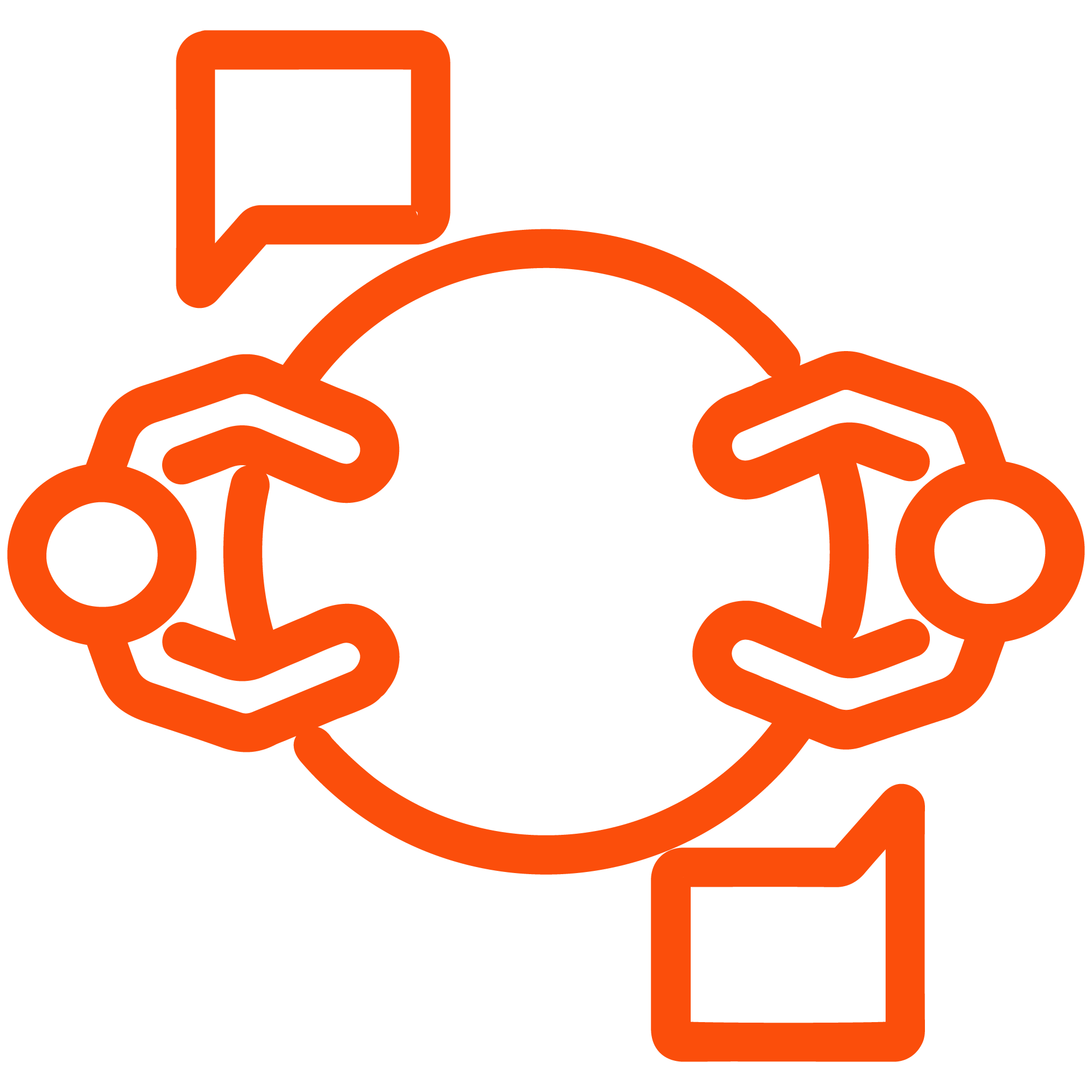 Improved emotional quotient for customer interactions through human-like conversations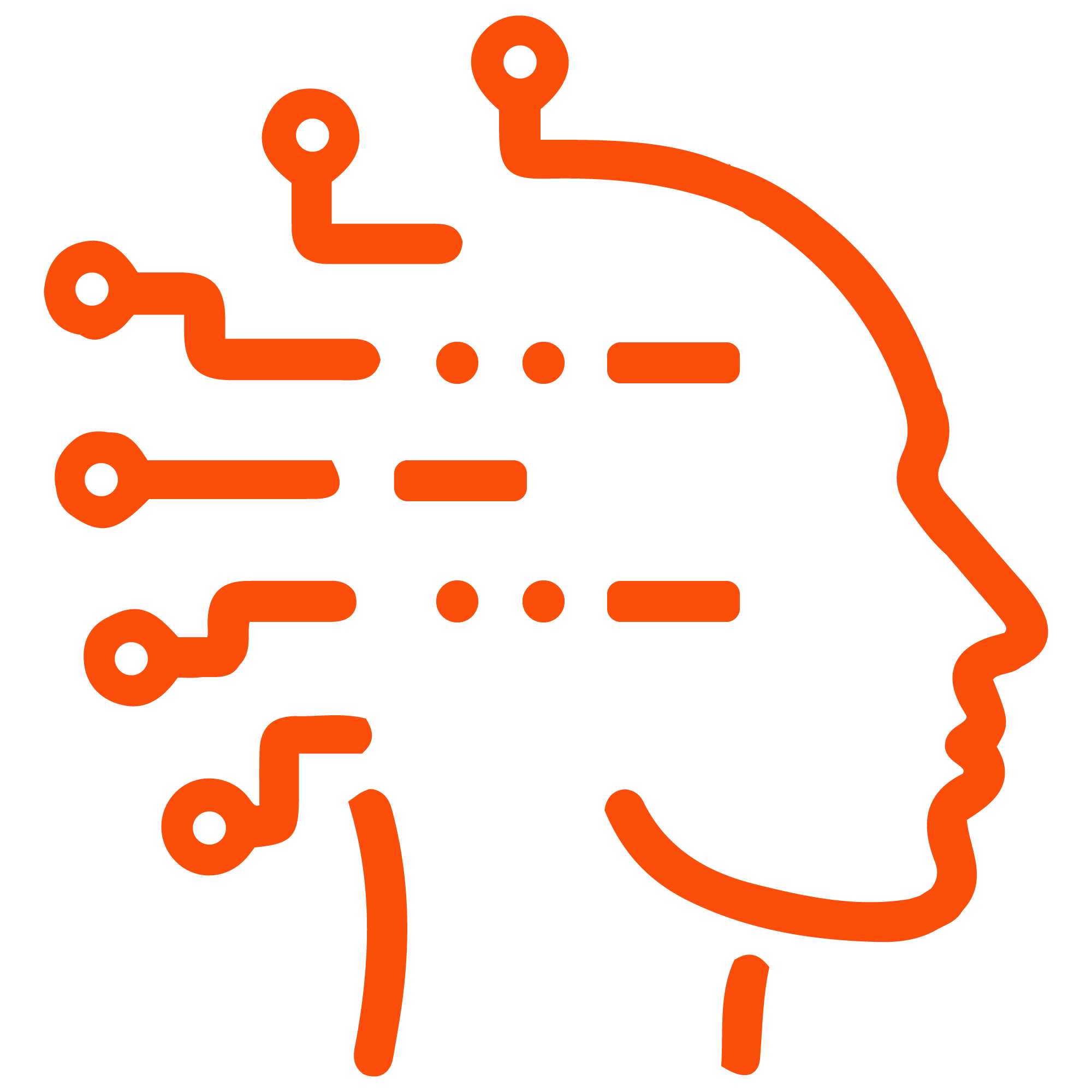 Human-like intelligence and emotion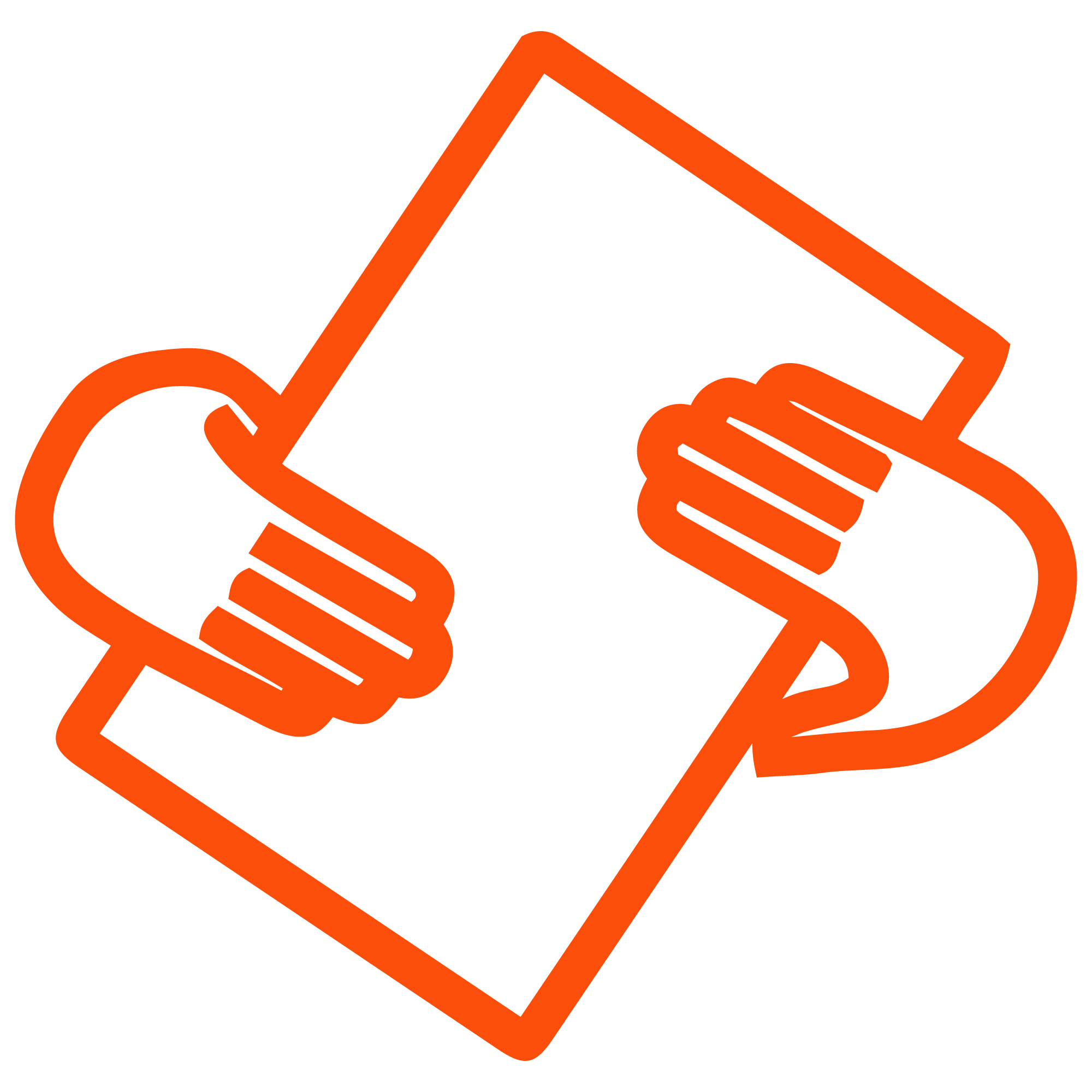 Seamless customer hand-offs to human agents provides a true omni-channel experience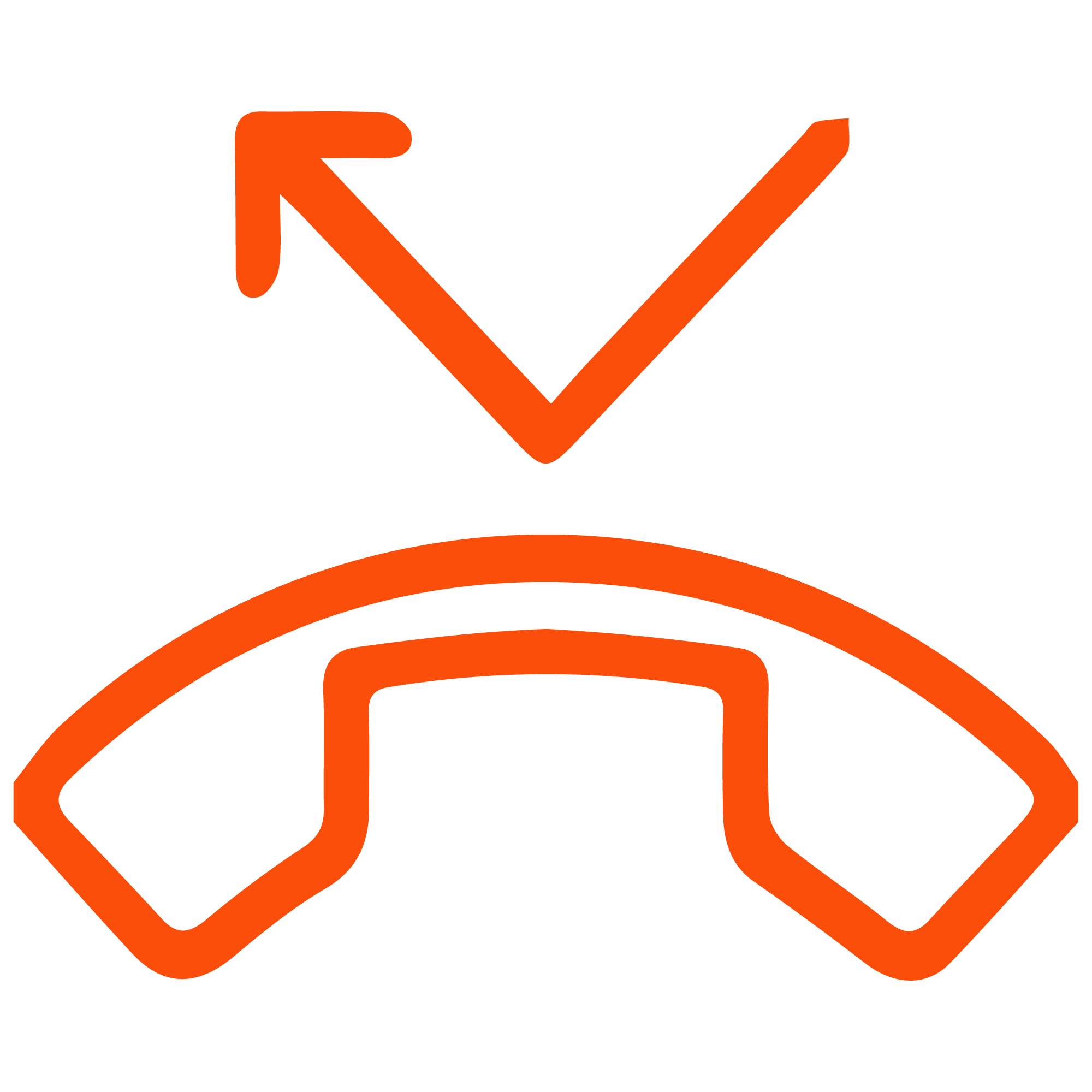 30-40%  Contact Deflection

  
  20-25%  Reduced Cost to Serve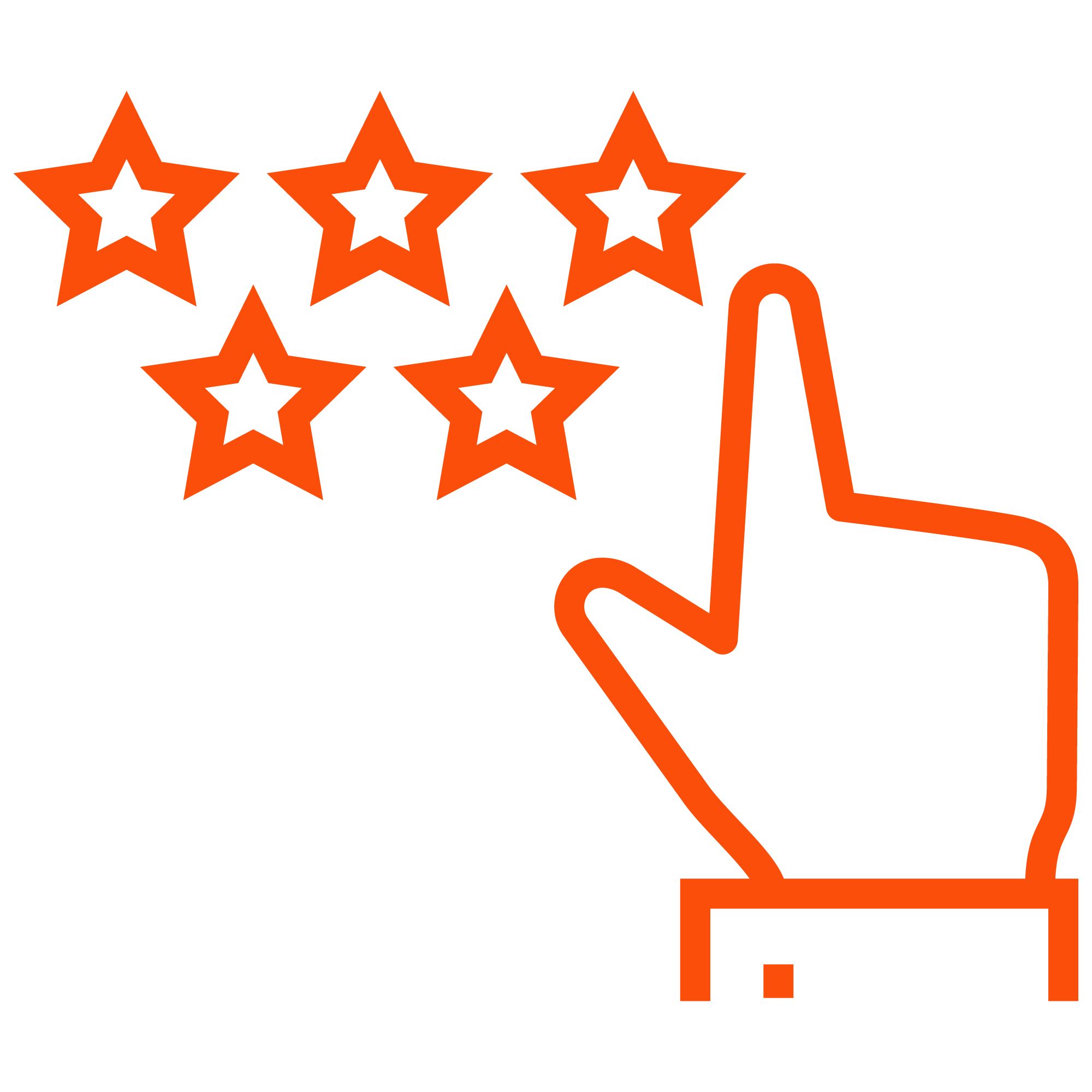 10-12%  Improvement in the Customer Experience
Solution components
Conversational engine: Propagates real-time seamless conversation in an omni-channel, multi-lingual environment
Transcript engine: Human agents can continue the interaction following a hand-off, providing a true omni-channel customer experience
Modeling engine and language annotation: Using industry-specific algorithms and leveraging interaction transcripts and customer emotions, the AI is able to understand the various intents of callers and take the correct actions and responses
NLP module: Ability to continuously learn from human responses and train itself to pick up best possible response from the knowledge base
Data orchestration: This enables information capture from various backend data sources for auto-authentication, validation, and verification of callers, and provides responses to various customer queries

Exelia in a nutshell