The state of the conversational AI market
Conversational AI adoption is accelerating across enterprises for its ability to offer immediate, relevant customer support. It not only helps to resolve customer queries faster, but improves over time by learning new skills and information with every interaction
Organizations looking to begin conversational AI initiatives need to be asking the right questions and setting the right goals to see success. With a holistic and a strategic approach, businesses can avoid pitfalls and setbacks and achieve the true potential offered by conversational AI solutions.
In this paper, we share the key questions companies should be asking about conversational AI, as well as advice on how to overcome many of its common challenges.
Three key predictions and the evolution of conversational AI
In October 2020, Forrester released several customer service-focused predictions for 2021 surrounding empathy, digital and virtualizing customer care. Many of these predictions surrounding conversational AI and its increased adoption have come to pass.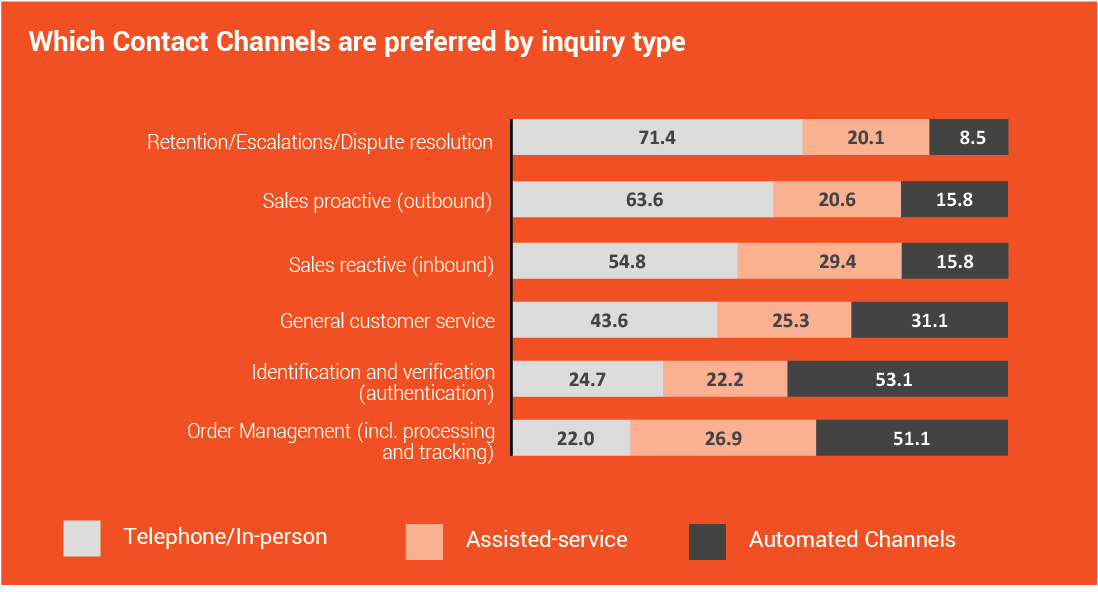 Much of this has to do with how voice channels allow for more empathetic interactions than chat- or online-based channels.
The prediction that, "customer service will become a lifeline for 33 million devastated consumers," resonates just as much now as it did in Q4 2020, with brands making fundamental shifts in from how they used to think about customer service versus the ongoing needs of customers during and after the pandemic. Given the marked disparity of the pandemic's impact across countries, cities, and communities, companies have had to adjust to provide emotionally sensitive customer support in a very flexible and personalized way.
Brands have seen a need for a channel or touchpoint that best expresses empathy, and voice has emerged as a clear leader. While voice had been seen over recent years as a dying channel, it has seen a major resurgence since the outset of the pandemic, be it via video or smart speakers such as Alexa. In voice, companies can express emotion much better than text-based services.
For companies who are invested in conversational AI, striking a balance is everything. To deploy a meaningful and consistent experience across all different touchpoints, organizations can't just focus on digital. It's essential to handle the integration that needs to happen between humans and AI to best serve the customers using the most appropriate channel.
Rising rates of digital customer interactions don't mean that brands aren't providing the empathy identified in prediction number two. Firstly, in looking at the NTT Data, it became clear that while customers prefer voice for critical or complex issues, automation and digital are unrivaled for day-to-day queries such as choosing or tracking items.
Secondly, it's not impossible to provide empathy via digital or automation. It is really possible to provide empathy leveraging virtual agents who have a real personality and embodies the brand and company in terms of its culture and values.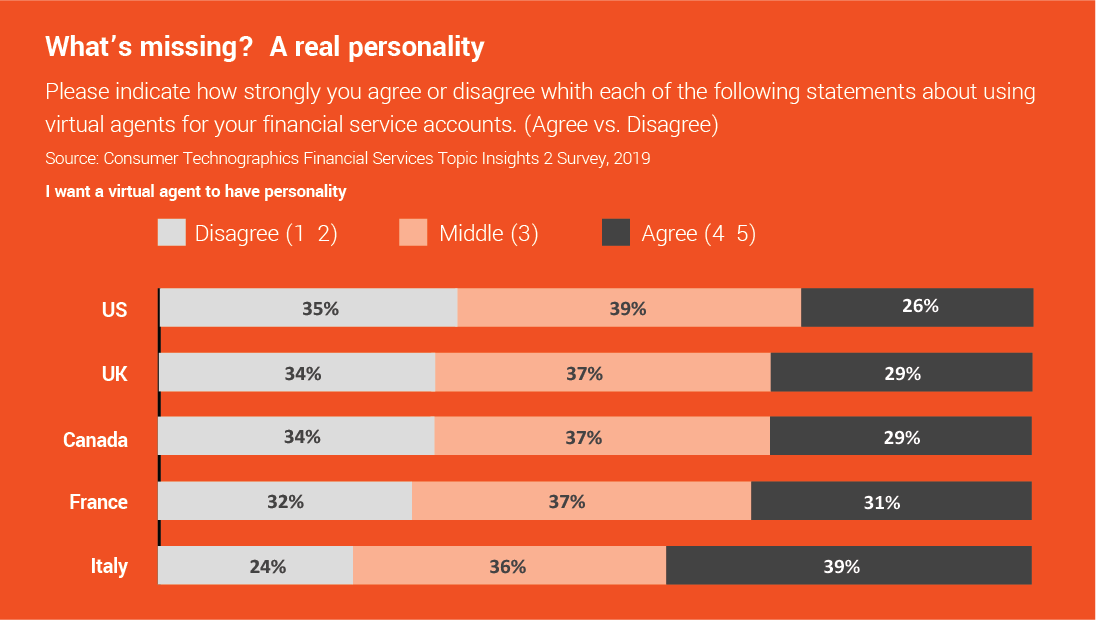 Key lessons for conversational AI
Experiment efficiently to build enterprise capability: Some organizations may have begun experimenting with conversational AI for multiple platforms. The question then becomes how to scale these initiatives as part of an enterprise roadmap rather than small-scale programs.
There are many key questions that organizations need to ask themselves when it comes to their AI journeys, and perhaps the best place to start is by questioning what it takes to become a digital leader. Businesses need to create a roadmap to move their experiments out of siloes and into production with the right people, processes, and technologies.
In many instances, this comes down to being willing to experiment efficiently to avoid becoming caught in siloes. If this balance can be struck, companies may find that they achieve the high returns promised by many AI providers.
Focus on customer experience to increase adoption: Conversational AI needs to provide an equivalent or superior level of service to what consumers get today. The guide and roadmap for meeting this need must answer a few key questions: does the AI deliver the containment and level of comprehension that is required to solve customer problems?
Does it deliver the required return on investments? As progress is made on the roadmap, can the AI move beyond the trivial day-to-day tasks into more complex areas where customers require help?
Build flows to enable omni-channel experiences: Responding to consumer needs across different channels. Many organizations see the applicability of conversational AI for many channels other than voice, and are wondering whether the technology could become the main customer front end for not just contact centers, but chat, WhatsApp, text, and other channels.
"Customers are highly unlikely to share passwords on a voice call with other people around them. They will prefer to choose an app, or message channel to confirm the passwords, their card number and other PII,PHI information."
Unfortunately this is not likely in the short term. However, in the long term, it is more likely, with the caveat that not everything will be done in an environment where voice is appropriate, especially when it comes to privacy considerations.
In this sense, people will learn to balance on-demand conversational AI and digital, using both when appropriate.
Regardless of the channel, we are moving towards a world of asynchronous communication, where people want to have the conversation when they need to have it. They want to be able to leave, come back, and resume that conversation the same way they do in a group SMS chat.
The future for customer interactions for brands will be in meeting the challenge of an experience that allows for voice interactions, but that is truly asynchronous.
Develop environment for Continuous learning: If you can, for example, create an environment to foster learning while you're doing technology integrations, you can accelerate any implementation. If you can move data into a sandbox to create learning in parallel while the implementation is happening, you may find that by the time the technology connections are created, there is already a fully informed conversational AI instance that is ready to go. Learning is what will reduce both the onboarding process and time to value in the region of anywhere from three-to-six months to 20 or 30 days. A system has to be able to learn from the environment in a no-code, low code way, and it must be self-empowered enough for it to have different implementers as business process experts instructing it. This learning, coupled with orchestration will streamline the onboarding process to achieve straight-through processing, which will give organizations much more business impact than siloed back-office automation.
Conclusion
The real measure of effectiveness for conversational AI is whether the channel will help the customers solve their needs, and whether brands have struck the balance of letting humans and digital each do what they do best. The best interaction for both the brand and the consumer is surely going to be a blend of human and AI, where there's a handoff that says, if the AI doesn't get it right, the human is there as backup.
It's about what works to solve the customer's issue and to provide the kind of efficiency and processing power that the brand needs. In that kind of environment, brands do want the consumer to know that there's a reason they're bringing a human into the conversation because they're doing the tasks that only a human should be doing.
For companies that can strike the right balance and deploy a meaningful and consistent experience over both voice and conversational AI, the rewards are will outweigh the challenges. With careful integration and consideration between humans and AI, it is possible to achieve the best of all worlds for customers while continuing to improve both time to resolution and customer satisfaction