Digital transformation in Pharmaceutical Finance and Accounting
Using human ingenuity, EXL Health provides hyperautomation to accelerate digital transformation and bring better operational efficiency for pharma and life science companies.
Transform your IT audit operations using hyperautomation from EXL Health
For pharma and life science companies, EXL Health offers a hyperautomation solution combining the power of automation with artificial intelligence (AI) and analytics to accelerate the digital transformation of your IT audit operations. Our approach allows your organization to shift from relying on a labor-intensive legacy system to create a future-ready, automated system for auditing core IT processes. We help our clients ensure resiliency, minimize enterprise exposure to risk, reduce complexity in business processes, and actively manage global regulatory compliance.
Ensuring risk management and compliance with data-led insights
EXL Health leads pharma and life science clients to move compliance functions from a sample-based model to a continuous monitoring model. We orchestrate advanced digital interventions to simplify compliance processes, automate tasks, improve reporting, and monitor compliance risks. We drive better outcomes through increased insight into business risks, improved risk forecasting, and stronger assessments of strategic priorities.
Trust, innovation, and agility are at the core of our approach. That is why pharma and life science companies bring us their toughest IT audit challenges.
Hyperautomation for IT auditing for pharma and life sciences is a cohesive suite that:
Marries different digital transformation tools
Consists of highly modular, cloudenabled, pre-built accelerators and solutions
Executes with speed for optimum business and customer outcomes
Enables end-to-end digital transformation at scale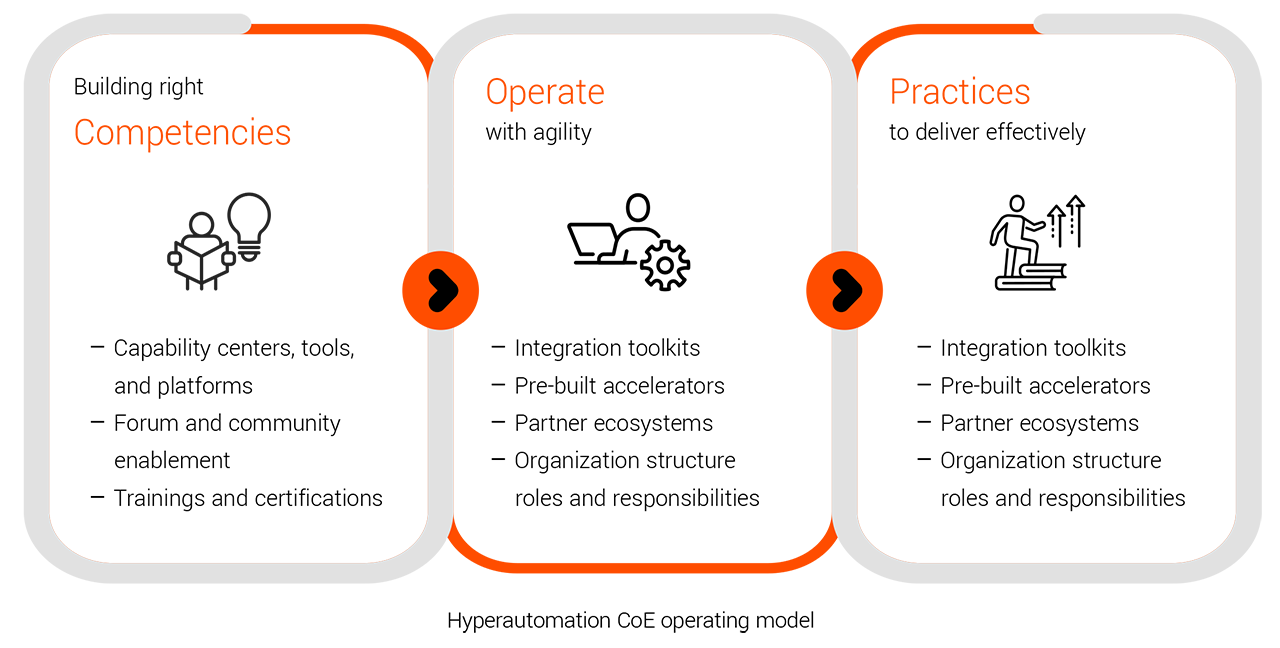 "Our life sciences client saw EXL Health as their audit transformation partner because we could provide audit plus digital. Since we were already managing their audit work, they could see what we could quickly turn around. Within a short span of three to four months, we were able to develop seven hyperautomation cases for them. This proved to be a turning point for us with this client."
Introducing EXL Health's hyperautomation solution for pharma and life sciences IT audits operations
At EXL Health, human ingenuity is our catalyst to solve your complex IT audit issues. Using hyperautomation, we combine data analytics, AI and NLP with our in-house digital solutions and deep domain expertise to deliver superior results. We work with audit and compliance executives at pharma and life science companies to provide a continuous controlled monitoring environment, a hundred percent assurance of completeness and accuracy, early identification of deviations, and a reduced reliance on third-party auditors.
Hyperautomation solutions from EXL Health
Analytics for FCPA risk
Pharma and life sciences organizations need automation and advanced analytics to reduce foreign corrupt activities (FCPA) risk. EXL Health provides an advanced analytics solution that can identify potential FCPA risk in vendor payments. With the ability to consolidate SAP data, our analytics (AI/ML) solution can select samples based on risk score or risk rank.
Using this EXL Health solution, a life sciences client achieved a 30% increase in identifying potentially fraudulent activities for accounts payable and T&E, with less than 10% false positive results.
AI/NLP for data extraction
Pharma and life science companies face a growing insider IT threat that requires real-time visibility into cyber incidents. Our AI and NLP solution extracts data from multiple, different unstructured sources to strengthen your cyber risk assessments. Our Smart Audit solution provided statistics regarding insider threat incidents, HR/legal response time, data or revenue loss, and recovery actions.
Using this EXL Health solution, a life sciences client achieved a 5x increase into identified insider threats, quantifiable data and early identification risks.
Using this EXL Health solution, a life sciences client achieved 100% population testing from 40+ SAP systems. They tested 200,000 users in their governance and risk compliance (GRC) system, as compared to 50 samples in a manual audit.
AI and analytics for automated testing
Often pharma and life sciences companies have highly manual processes for user access provisioning, deprovisioning and recertifications. This results in a higher workload on stringent timelines, which leads to more frequent errors and delays in testing.
With EXL's Smart Audit, our system allows a direct connection to the backend systems to extract 100 percent population, rather than relying on sample testing.
Smart Audit removes any dependency on human interaction because everything is automated. EXL Health also provides an analytics solution to ensure extracting, cleaning and processing of all the data to produce a final output along with any deviations highlighted.
Analytics and automation for testing
Pharma and life sciences companies often face high costs for compliance audit and testing with analytics and automation to eliminate redundant tasks and improve overall quality and coverage. EXL Health offers a comprehensive audit as a service framework, coupled with various analytics levers to strengthen the overall audit framework.
Using this EXL Health solution, a life sciences client reduced their cost for SOX compliance by 25%.
Hyperautomation + digital solutions
An added benefit to EXL's hyperautomation solution is the flexibility to utilize existing EXL digital solutions. EXL provides a structured approach to deliver results faster than traditional process automation that relies on analyzing process maps to identify interventions or solutions. Instead, EXL Health reimagines the client's operations by ensuring a seamless flow of data across the value chain.
EXL Health provides an ever-growing suite of digital solutions, both industry-specific and common across companies around the world. Three specific digital solutions used within hyperautomation for pharma and life sciences are EXL Smart Audit, EXL XTRAKTO.AI™ and EXL Digital Finance Suite
We look forward to partnering with you and contributing to the shared goals of increasing assurance and achieving real-time insights into deficiencies to reduce fraud, waste, and abuse.
About EXL Smart Audit
The EXL Smart Audit solution improves the business approach to the quality audit through AI. EXL Smart Audit enables agile decision-making through relevant customer data points and actionable insights. Key features include speech and text analytics, sentiment and predictive analytics, and a comprehensive dashboard. The solution provides proactive insight generation and predictive analysis and improves regulatory compliance.
About EXL XTRAKTO.AI™
EXL XTRAKTO.AI™ is an AI/NLP-powered content extraction solution that replaces the manual effort to search and key in data. Using this solution and services helps EXL clients reduce costs, improve speed and accuracy, and find new data for better decision-making.
About EXL Digital Finance Suite
EXL Digital Finance Suite helps healthcare organizations accelerate the shift to data-driven finance. Designed as a cloud app store, it brings together proven analytical insights and digital solutions leveraging AI & ML that can be deployed in a modular fashion depending on specific client needs. The solution enables healthcare CFOs to drive faster speed to insights to outcomes, create stronger business and finance alignment and improve performance and ROI of existing systems.
Why partner with EXL Health?
Our engagements are founded on listening to and understanding your needs. We then rapidly deliver flexible and configurable solutions using a proven framework to address them.
We facilitate clear and consistent communications throughout our partnership, including an ongoing feedback loop, to adjust to your changing needs quickly and thoughtfully.
We continually identify new ways to capture savings and reduce risks: data mining, analyzing data, trends and outliers; finding emerging patterns of risk and applying or developing unique solutions.
Our expertise encompasses both non-clinical and clinical domains, with a highly skilled workforce enabling over 20 subclinical programs.
You can augment or fully outsource your technology, analytics and staffing needs to EXL Health.