Point-of-sale financing

Point-of-sale financing
Credit solutions designed to meet consumers where they are
Point-of-sale financing
Credit solutions designed to meet consumers where they are
The future of retail
The "buy now, pay later" financing market is growing rapidly as consumers expect the flexibility to pay for purchases over time. Traditional issuers are still developing their point-of-sale (POS) lending strategies to keep pace with the scale and speed of disruption that new technology players are bringing to the market. To help organizations fast-track their ability to provide affordable payment options at the point-of-sale and deliver an exceptional consumer experience, EXL and Skeps have partnered to create a packaged, scalable financing solution. The end-to-end, cloud-based solution helps banks and other organizations accelerate technology development and bring point-of-sale financing products to market faster.
How EXL and Skeps can help
Our next generation solution is comprised of five modules to help lenders quickly deliver "buy now, pay later" solutions to consumers.
Analytic strategy and consulting encompassing product, credit and fraud, pricing, marketing and MIS reporting for POS financing solutions.
We offer:
Extensive experience in managing POS financing credit strategies for merchants and banks
Reporting and monitoring infrastructure capabilities for POS solutions with a talented resource pool that is skilled in state-of-the-art BI tools
Cross-industry marketing analytics experience to optimize consumer response
Pre-built API connections across multiple data vendors and payment processors including credit bureaus, fraud and KYC checks, income verification, bank account verification and more.
We offer:
Pre-built digital solutions that increase speed to market and allow for an integrated pre-approval platform with access to all three bureaus
Plug-in CRM integration to read consumer data and enable upfront financing
Built-in data connectors, virtual card capabilities, and plug-ins for e-commerce tools
A fully customizable user interface to suit your unique product requirements with seamless merchant integration, enabling customers to get financing approval within seconds of applying.
We offer:
Fulfillment capabilities including loan contracts, payment capabilities, and e-sign functionality
Dedicated support through real-time dashboards to manage and monitor multiple credit strategies
Settlement capabilities through virtual card, ACH, returns, and dispute support
An end-to-end digital servicing suite, including a best-in-class A/R platform, customer web-portal for self-service, and email, chat and phone support for handling customer queries.
We offer end-to-end servicing capabilities that can include:
AR platform: Flexible loan constructs and effective queue management
Digital contact: Outbound automated digital communications and digital collections
Digital assistant: Self-service portal and chat functionality
Operations servicing: Inbound email, live chat, voice via reps and conversational AI
Reporting and data sharing: Dashboard reporting, file extracts and bureau reporting
Digital communications automation via email and text on a scheduled cadence with phone collections support available, as needed.
We offer:
A scalable digital collections strategy that uses propensity to pay models and personalized payment journeys through machine learning models
Phone collections that supplement your existing collections infrastructure to improve recovery performance. We have experience in designing contact strategies based on agent performance, likelihood to pay and loan value.
End-to-end solution 
We enable speed to market with a comprehensive, end-to-end solution that allows clients the flexibility to leverage the entire solution, or specific components to supplement existing systems.
Deep analytics expertise
Our extensive capabilities in advanced analytics and AI, along with our domain expertise in the banking and retail industries, allow us to drive greater business insights and strategies that solve critical challenges for our clients.
State-of-the-art technology
By integrating Skeps' cutting-edge technology and EXL's digital solutions for customer service, we help lenders launch white-label POS financing solutions in just a few months, enabling organizations to reach customers where they shop, integrate financing into the pre-purchase phase of the customer journey, and enable an always-on digital customer experience.
Proven customer servicing capabilities
Backed by 20+ years supporting customer service operations for Fortune 500 clients, customer experience is part of our DNA. Our technology allows you to create a superb customer journey from login and checkout to servicing and collections.
"We are seeing a significant demand from end-consumers for flexible payment options at the point of sale. Despite slow growth projections for US unsecured consumer lending overall, point-of-sale financing is projected to significantly increase over the next few years. As a lot of traditional banks are looking for solutions to keep pace with new technology players, we are proud to have launched this end-to-end solution in partnership with Skeps to enable our clients to capture a larger share of this growing market."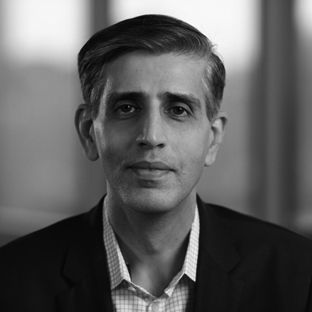 Vivek Jetley,
EVP and Global Head of Analytics, EXL
"We've combined state of the art loan origination capabilities from Skeps with EXL's deep experience in using cutting edge, innovative data sources, best-of-breed analytics, and scaling world-class operations to deliver a complete BNPL solution. This helps our clients fast-track their launch of new point-of-sale financing solutions to meet consumer needs while we take care of operations behind the scenes."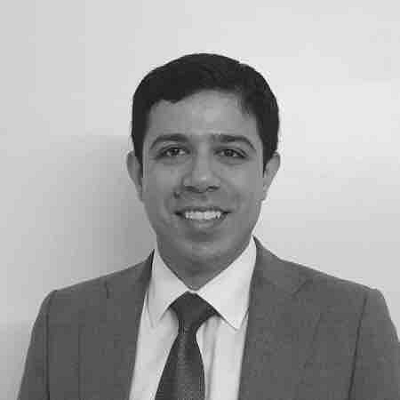 Vikas Sharma,
SVP, Analytics, EXL
"At Skeps, we have designed a best-in-class solution to connect merchants and lenders to enable the next generation of POS financing. In collaboration with EXL, we are able to design an end-to-end capability supporting entire customer lifecycle from originations to servicing to collections. This enables us to support multi-million dollars in growth for our clients while guaranteeing a stellar and consistent customer experience."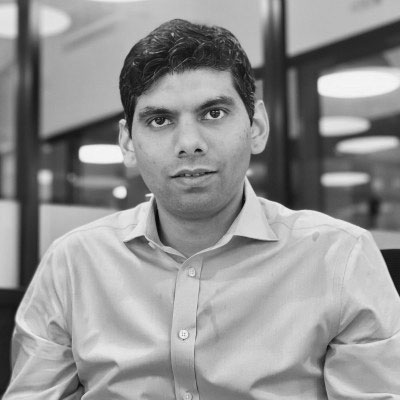 Tushar Srivastava,
CEO, Skeps