Point-of-sale financing
The future of retail
The point-of-sale (POS) financing market is growing rapidly as consumers expect the flexibility to pay for purchases over time. Traditional issuers are still developing their POS lending strategies to keep pace with the scale and speed of disruption that new technology players are bringing to the market. To help organizations fast-track their ability to provide affordable payment options at the point-of-sale, both in-store and online, and deliver an exceptional consumer experience, EXL and Skeps have partnered to create a packaged, scalable financing solution. The end-to-end, cloud-based solution helps banks and other organizations accelerate technology development and bring point-of-sale financing products to market faster.
Creating a successful risk management framework for point-of-sale financing
At EXL, we have combined our data and analytics expertise with our domain knowledge to develop a five-pronged strategy for lenders to consider when designing a risk framework for point-of-sale financing. Lenders can now integrate the right technologies that are purpose-built to scale POS financing while simultaneously providing accurate, thorough, and fast credit decisions.
Servicing suite
EXL offers a full service, white-labeled servicing solution that is designed to address your unique needs.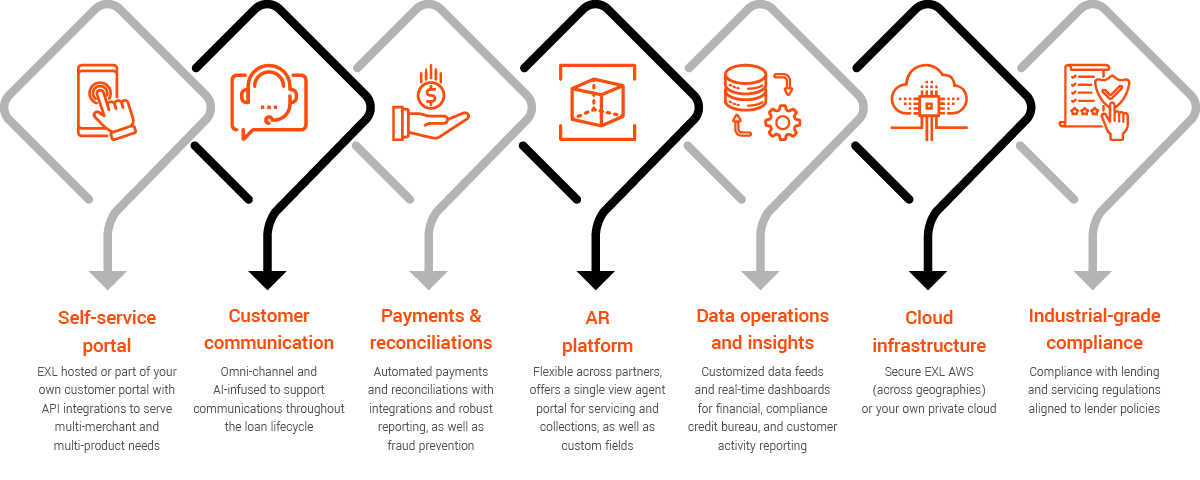 Cloud-based end-to-end solution
We enable speed to market with a comprehensive, end-to-end solution that allows clients the flexibility to leverage the entire solution, or specific components to supplement existing systems.
Our extensive capabilities in advanced analytics and AI, along with our domain expertise in the banking and retail industries, allow us to drive greater business insights and strategies that solve critical challenges for our clients.
State-of-the-art technology
By integrating Skeps' cutting-edge technology and EXL's digital solutions for customer service, we help lenders launch white-label POS financing solutions in just a few months, enabling organizations to reach customers where they shop, integrate financing into the pre-purchase phase of the customer journey, and enable an always-on digital customer experience.
Proven customer servicing capabilities
Backed by 20+ years supporting customer service operations for Fortune 500 clients, customer experience is part of our DNA. Our technology allows you to create a superb customer journey from login and checkout to servicing and collections.
"We are seeing a significant demand from end-consumers for flexible payment options at the point of sale. Despite slow growth projections for US unsecured consumer lending overall, point-of-sale financing is projected to significantly increase over the next few years. As a lot of traditional banks are looking for solutions to keep pace with new technology players, we are proud to have launched this end-to-end solution in partnership with Skeps to enable our clients to capture a larger share of this growing market."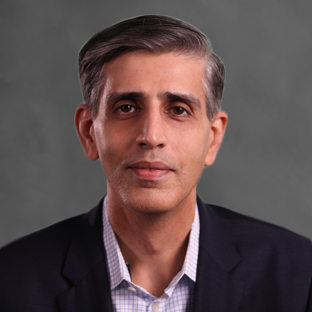 Vivek Jetley,
EVP and Global Head of Analytics, EXL
"We've combined state of the art loan origination capabilities from Skeps with EXL's deep experience in using cutting edge, innovative data sources, best-of-breed analytics, and scaling world-class operations to deliver a complete POS Financing solution. This helps our clients fast-track their launch of new point-of-sale financing solutions to meet consumer needs while we take care of operations behind the scenes."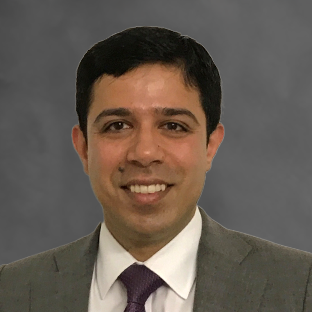 Vikas Sharma,
SVP, Analytics, EXL
"At Skeps, we have designed a best-in-class solution to connect merchants and lenders to enable the next generation of POS financing. In collaboration with EXL, we are able to design an end-to-end capability supporting entire customer lifecycle from originations to servicing to collections. This enables us to support multi-million dollars in growth for our clients while guaranteeing a stellar and consistent customer experience."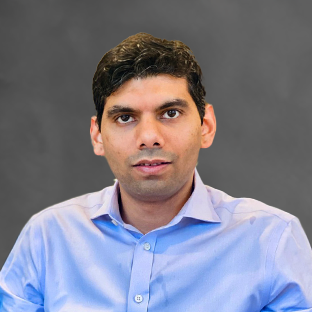 Tushar Srivastava,
CEO, Skeps
<div class="fd__allinsight__section___header">Featured insights</div> <div class="fd__all__allinsight__section__subheader"></div>

BNPL has grown rapidly as a lending product for consumers over the last few years. The idea of paying for purchases over time through a few interest-free payments is highly appealing to customers. BNPL firms have rapidly grown revenues as product adoption has increased. Most of this growth is led by fintechs while banks have been trying to play catch-up.

<p>As more consumers expect the flexibility to pay for purchases over time, the buy-now-pay-later financing market is expected to grow annually by 40%+. And, as point-of-sale (POS) financing begins to play a more important role in consumer credit options and fintechs continue to quickly bring solutions to the market, traditional issuers are more focused than ever to develop their POS lending strategies to meet consumer and merchant needs.</p>