Board of Directors
Board of Directors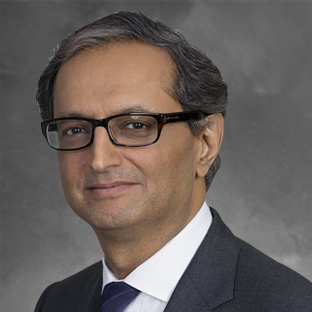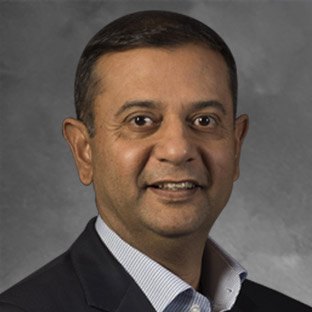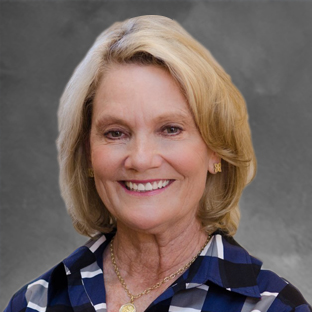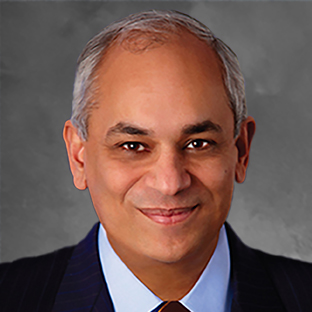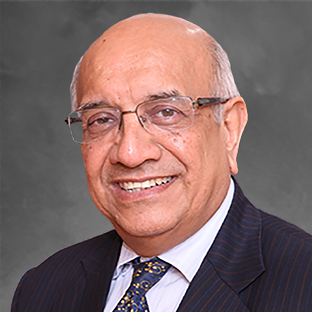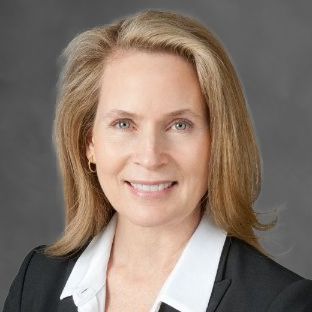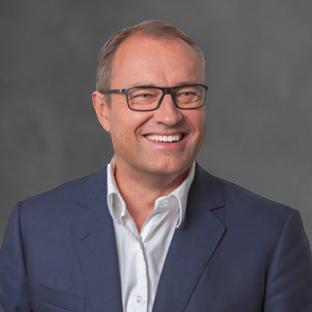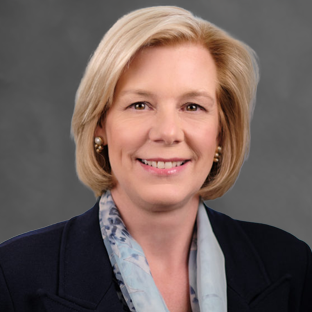 Vikram S. Pandit
Chairman
Vikram S. Pandit served as a member of our board of directors from October 2018 until December 2021. He was appointed Chairman of our board of directors on January 1, 2022.
Mr. Pandit is the Chairman and Chief Executive Officer of The Orogen Group, an operating company he created with Atairos Group in 2016 that makes significant long-term strategic investments in financial services companies and related businesses with proven business models.
Mr. Pandit spent his career in financial services beginning at Morgan Stanley in 1983, where he ultimately became President and Chief Operating Officer of the institutional securities and investment banking businesses. Mr. Pandit left Morgan Stanley to become a founding member and chairman of the members committee of Old Lane, LP.
When Old Lane was acquired by Citigroup in 2007, Mr. Pandit became Chairman and CEO of Citi Alternative Investments and later led Citi's Institutional Clients Group. Vikram was appointed CEO of Citigroup later in 2007 and led the company during the 2008 financial crisis successfully revitalizing it before he left in October 2012.
Mr. Pandit is a member of the Board of Directors of Fair Square Financial Holdings, Westcor Land Title Insurance Company, and JM Financial Credit Solutions Ltd. Mr. Pandit is a member of the Board of Overseers of Columbia Business School and a member of the Board of Visitors of the Columbia School of Engineering and Applied Science.
Mr. Pandit earned B.S. and M.S. degrees in engineering from Columbia University and received his Ph.D. in finance from Columbia in 1986.
Rohit Kapoor
Vice Chairman and CEO

Rohit Kapoor is Vice Chairman, CEO and a member of the board of directors. An industry pioneer, Rohit co-founded EXL in April 1999 and has led the firm's rapid evolution from a provider of operational support services to a global leader in analytics and digital solutions.
In the early stages of EXL, Rohit was instrumental in achieving several acquisitions that established the company's capabilities and spurred strong avenues of growth. He led the company's IPO in 2006, and has managed consistent expansion and fiscal performance that outpaced the S&P 400. He also leads EXL's sustainability initiatives, focused on the continued resilience of the company and ongoing talent development.
Prior to EXL, Rohit served in various roles at Deutsche Bank private banking division. He started his career at Bank of America, where he held several management positions throughout the U.S. and Asia. Rohit has a bachelor's degree in mechanical engineering from the Indian Institute of Technology Delhi and a Master of Business Administration from the Indian Institute of Management Ahmedabad.
Rohit also sat on the Board of CA Technologies from 2011 to 2018. He became the lead director of the CA Technologies board before being acquired by Broadcom. Rohit has served as the Chairperson of the National Association of Software and Services Companies or NASSCOM BPM Council. Rohit is a director of the American India Foundation and a board member for Pratham USA Tri-State chapter, a non-profit organization.
Jaynie M. Studenmund
Board Member

Ms. Studenmund joined EXL's board in September 2018. Her background includes experience in management consulting, executive management, and board service for public companies and non profits. Her focus has been in financial services, digital, data, health care, and consumer businesses.
Ms. Studenmund began her career in management consulting at Booz, Allen & Hamilton. Then for nearly two decades she worked in financial services during the era of banking deregulation, innovation, growth, and consolidation. In succession, Ms. Studenmund led all consumer businesses for three of the nation's largest retail banks, First Interstate of California, Great Western, and Home Savings. Then she served as the top executive at several internet companies, including the COO for public Overture Services. Overture pioneered paid search and help create Search Engine Marketing (SEM) that successfully transformed online advertising.
Today Ms. Studenmund serves on a portfolio of public boards, including Pacific Premier Bancorp (NASDAQ:PPBI) and Western Asset Management Funds. In addition, she chairs the board for Huntington Hospital, a leading Southern California regional medical center. Prior public board service includes CoreLogic, LifeLock, Orbitz Worldwide, Pinnacle Entertainment, and aQuantive. Ms. Studenmund has been recently recognized as a member of NACD's Directorship 100.
Nitin Sahney
Board Member

Mr. Sahney has served as a member of our board of directors since January 2016. He is a leader in the healthcare industry with over 25 years of experience across all areas of healthcare. Mr. Sahney is the founder and CEO of PharmaCord, LLC, a company that helps biopharma manufacturers address product access hurdles. He held leadership positions with Clayton Dubilier & Rice funds and Cardinal Healthcare. Mr. Sahney is the former President and CEO of Omnicare Inc., a former New York Stock Exchange-listed Fortune 500 Company in the long-term care and specialty care industries. Prior to Omnicare, Mr. Sahney managed a healthcare investment fund, and was the Founder and CEO of RxCrossroads, a specialty pharmaceutical company. Mr. Sahney is a board member at Option Care Enterprises, a leading provider of home infusion services.
Som Mittal
Board Member

Mr. Mittal has served as a member of our board of directors since December 2013. Mr. Mittal has more than 30 years of experience in and has held various corporate leadership roles in the IT industry, including at companies such as Wipro, Digital, Compaq and HP. He has directly managed and been intimately associated with the outsourcing industry. Mr Mittal served as Chairman & President of National Association of Software and Services Companies ("NASSCOM"), a trade body for the IT and business process management industries in India from 2008 through January 2014. He also has extensive experience in the engineering and automotive sectors, having held executive roles with Larsen and Tourbo, Escorts and Denso. Mr. Mittal was appointed as a board member to Apollo Hospitals Enterprise Limited (NSE: APOLLOHOSP) in 2021, Cyient Ltd. (NSE: CYIENT) in 2014, TATA SIA Airlines in 2015, and Sheela Foam Ltd. (NSE: SFL) in 2016. He is a former member of the Board of Governors of Indian Institute of Corporate Affairs and also served as an Independent Director of Axis Bank (NSE: Axis) from 2011 until 2019. Mr. Mittal has been a committee member with the Indian Prime Minister's National e-Governance Program and has been part of several committees of the Government of India. Besides being an Advisor to several companies, he is a Member of the Governing Body of Axis Bank Foundation, a non-Profit organization and is also deeply associated with technical education, as he is on the Board of Governors of several academic institutions.
Kristy Pipes
Board Member
Ms. Pipes has served as a member of our board of directors since January 2021. She retired in April 2019 as the Chief Financial Officer and member of the Management Committee of Deloitte Consulting LLP, a $10 billion company and the largest business unit within the broader U.S. Deloitte Firm. Prior to Deloitte, Ms. Pipes held senior management positions at Transamerica Life and First Interstate Bank of California.
She currently serves on two other public company boards: Public Storage (NYSE: PSA) where she is the Chair of the Audit Committee and a member of its Nominating/Corporate Governance Committee, and AECOM (NYSE: ACM) where is a member of the Audit Committee. Additionally, she serves on the board of Savers®, one of the world's largest thrift retailers.
Andreas Fibig
Board Member

Mr. Fibig joined EXL's board in January 2023. He spent 10 years with International Flavors & Fragrances (NYSE: IFF), an industry leader in food ingredients, beverage, scent, health care and biosciences, including seven years as Chairman and CEO. There, he established a record of driving strong growth as well as leading the company through significant transformation, including the integration of DuPont Nutrition & Biosciences following a merger. Prior to that, he served as president and chairman of the board of management for Bayer Health Care Pharmaceuticals, where he was the chief executive responsible for Bayer's global health care and pharmaceutical business.
He currently serves on the board of Novo-Nordisk A/S (NYSE: NVO), where he is an independent director and member of the Research and Development Committee. He also serves as a director of Indigo Agriculture and EvodiaBio, which are private companies. He previously served on the board of Bunge Limited, a leading global agribusiness and food company.
Sarah Williamson
Board Member
Ms. Williamson joined the EXL board in June 2023. She is currently chief executive officer of FCLTGlobal, a 501c3 not-for-profit organization whose mission is to focus capital on the long term to support a sustainable and prosperous economy. She spent over 20 years with Wellington Management, a private, independent investment management firm with client assets under management, including as a Partner and Director of Alternative Investments. Before joining Wellington Management, Williamson was a senior engagement manager at McKinsey & Company, a special assistant at the U.S. Department of State, and a Goldman Sachs mergers and acquisitions investment banker.
She also serves as a Director of Evercore (NYSE:EVR) where she is a member of the audit committee and the compensation committee; she is chair of the board of the Whitehead Institute for Biomedical Research, and a member of the boards of MITIMCo and the Women's Foundation of Boston. She is a member of the Council on Foreign Relations.