Survey and risk control
Combining new data and technologies to quickly and accurately assess risk and validate coverage
Survey and risk control
Combining new data and technologies to quickly and accurately assess risk and validate coverage
Survey and risk control
Commercial and personal line carriers rely on EXL Survey & Risk Control as a key business partner. We offer a variety of inspection and risk control services to support our clients' underwriting processes. EXL's professional consultants deliver industry-leading quality and turn-around time, and our innovative solutions help our clients keep ahead of the competition.
EXL offers practical strategies, implementation expertise, and customization capabilities. Our aptitude in underwriting and loss control shines through in the knowledge of our consultants.
What we do
We offer several options for personal lines and commercial surveys, including our innovative EXL Express Survey product suite, to meet the needs of your book of business. Your desired outcomes will dictate the type and level of report complexity, the skillset of the professional needed to complete the work, and the corresponding price point. The result is a detailed report with meaningful, actionable facts for loss prevention and improved underwriting results.
Our field professionals evaluate businesses and their operations with a thorough understanding of coverage and exposures, matching the skills of our field consultants to the unique requirements of our clients. This alignment maximizes our strengths in the field to achieve a full, detailed risk assessment.

Castle High Value is widely regarded as the insurance industry's premier high value residential insurance survey provider. We have assembled the most highly trained and experienced staff available, all of whom are experts in their field.

Our innovative EXL Express Survey solution delivers high-quality underwriting insights with lightning fast turnaround time, a frictionless customer experience, and a budget friendly price point.  Let us show you how EXL's Digital Intelligence can improve your company's bottom line results.

Key advantages of EXL survey and risk control
It is critical to give our business partners the best information possible. To accomplish this goal, we created a proprietary quality control program to achieve the highest standard of completed work while strengthening the technical and field skills of our consultants. EXL is committed to quality and accuracy with every completed survey. Some of the key advantages of EXL survey and risk control include:
Customized solutions to fit your needs
Unwavering commitment to accuracy and quality
Time-sensitive reporting
Outstanding customer service and responsiveness
Nationwide coverage
Information security and confidentiality
Leadership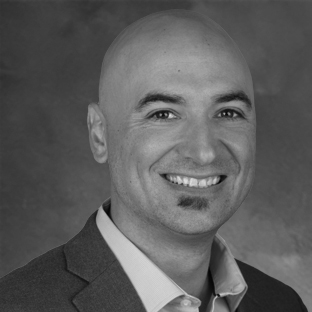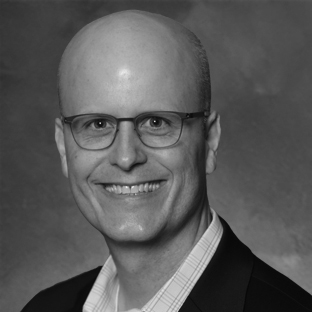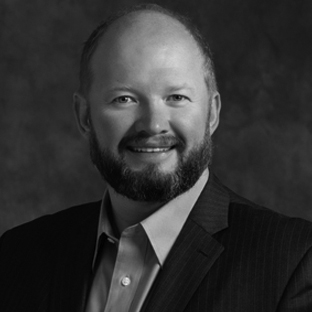 Craig Locante
VP, Head of EXL Survey and Risk Control

Craig Locante, Vice President, Head of EXL Survey and Risk Control, oversees Castle High Value Surveys and EXL Risk Control. Hired as Castle's first employee in 1994, Craig was instrumental in growing the company to the premier provider it is today. Castle is the nation's largest provider of high value insurance surveys. EXL Risk Control is also under Craig's leadership and is on its way to Castle's stature in the commercial lines space. Craig is an underwriting thought leader and innovator, and is the driver of new EXL Express Survey solution, changing how carriers identify property condition and ITV. Prior to his employment with Castle, Craig worked in underwriting for Liberty Mutual. He graduated with honors from Penn State University.
Clint Pope
Vice President, Sales

Clint has led Sales and Account Management for EXL Survey and Risk Control for the past 11 years. His focus is on building long-term strategic partnerships, and providing clients with industry leading solutions and service. Clint is also a key member of our new product development team, where his deep industry knowledge and client insights enrich our innovation efforts. He began his career with EXL in 2001 with Castle High Value Surveys. During his time with the company, he has held several key management positions including Recruiting Director, Regional Manager, and Account Manager. Clint's long tenure with the organization places him in a unique position to effectively align client needs with EXL's Survey and Loss Control services.
Brad DeHart
Vice President, Castle High Value and EXL Express Survey

Brad leads EXL's Personal Lines Survey operations, including our Castle High Value and EXL Express Survey product lines. With over 20 years of P&C and operational leadership experience, he is responsible for delivering professional, high quality and timely insights and service to top U.S. Homeowners carriers. Brad began his career with EXL in 2005 as a Castle High Value Field Consultant, and spent 12 years as the Pacific Regional Manager before assuming his current leadership role. Brad has deep expertise in Replacement Cost and the High Net Worth space, and has significantly elevated EXL's expertise on Wildfire Risk/Mitigation. Brad graduated with honors from California State University, Fresno and holds a BA in Economics. In 2019, Brad received the "Excellence in Business" award from the Craig School of Business at Fresno State.
EXL acquired Overland Solutions, Inc. in 2014.