EXL leads the pack in Everest Group's Digital Platforms and Augmentation Suite

EXL leads the pack in Everest Group's Digital Platforms and Augmentation Suite
for Insurance BPS PEAK Matrix® Assessment 2022
EXL leads the pack in Everest Group's Digital Platforms and Augmentation Suite
for Insurance BPS PEAK Matrix® Assessment 2022
EXL has been recognized as a Leader in a new PEAK Matrix® report published by Everest Group – Digital Platform and Augmentation Suite for Insurance BPS PEAK Matrix® Assessment 2022. The report evaluates the digital capabilities of insurance business process service providers, including RPA, analytics, and intelligent automation, as they are integrated into operations.
Key strengths cited in the report include:
EXL's go-to-market strategy focused on offering AI and analytics capabilities to clients, developed through a combination of EXL and partner IP, supported by an integration layer. Cloud is also a key focus area for EXL where it has been making significant investments and leveraging an API-driven infrastructure to drive better scaling and transformation of client operations.
Strong focus on and presence in areas such as premium audits and subrogation, as well as building capabilities in new areas such as FNOL.
EXL's recent investments to build solutions in areas such as content extraction and customer experience transformation have resulted in market success with several portfolio clients using these solutions for their claims intake, content digitization etc.
EXL has been making investment to bolster its DPAS capabilities through digital CoEs and innovation labs for joint development of digital solutions with its ecosystem partners. In addition, EXL continues to invest in skill development programs and certification through internal initiatives and external partnerships.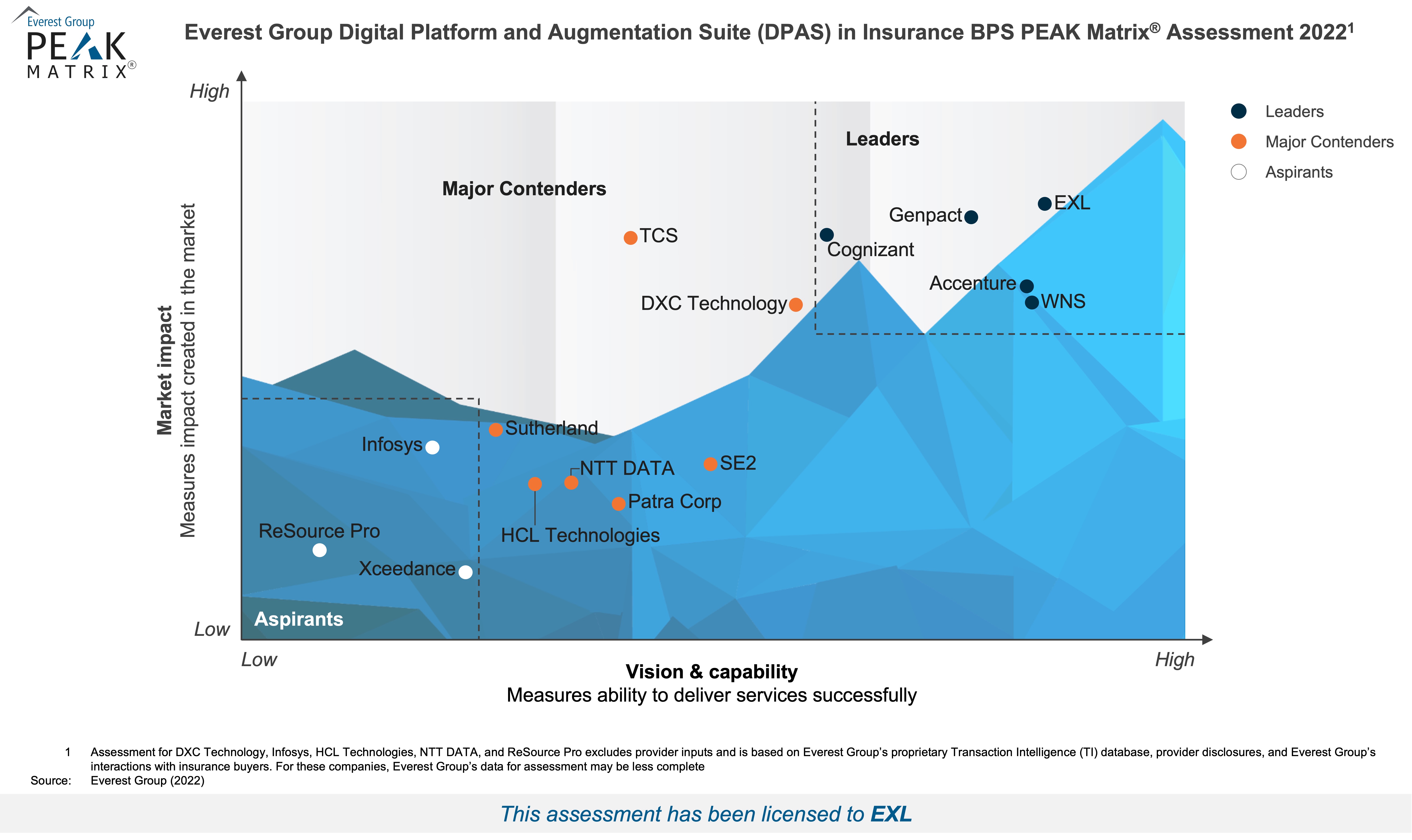 Leadership perspective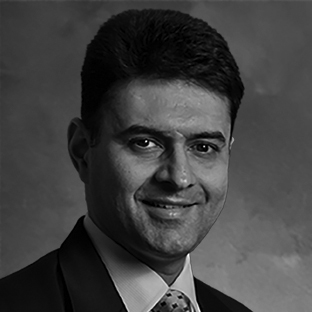 "Insurers operating in the current environment need comprehensive solutions that support faster, more accurate decisioning across all aspects of their businesses. By combining our deep industry expertise with our industry-leading data, analytics and digital solutions, we are enabling insurers to streamline their operations, anticipate and adjust to changing market dynamics and deliver more personalized customer experiences."
Vikas Bhalla, EVP and Head of Insurance, EXL
"This recognition from Everest Group underscores our unique, data-led approach to digital transformation. Today, the insurance industry is challenged by rising operational costs and increasing customer expectations for innovation in products and servicing experience. But these aren't two different challenges. Data and AI have collapsed the traditional divide between the back-office operations and front office CX. Successful data-led implementations require a new set of capabilities from partners who understand the insurance domain, who have the expertise to access siloed and dark data, can convert that into insight, and connect customer touch points with back-end operations."
Ankor Rai, EVP and Chief Digital Officer, EXL
Other Analyst recognitions