CONNECx/Connected Customer Experiences
Transform customer experiences with a connected digital solution
Customers demand digital tools that enable them to solve any issue, anytime. Their need for instant gratification requires connected solutions — and organizations tumble down the priority list when they treat digital as an afterthought.
Without infusing digital into their operations, organizations experience:
Broken customer journeys

Data silos

Insufficient customer feedback loop

Disconnected outcomes
Maximize your competitive advantage by providing best-in-class customer experiences using EXL CONNECx. Our AI-powered, analytics-driven solution connects data across business silos, giving you a single bird's-eye view of your customer journey.
We'll listen and partner with you to tailor a solution that meets your unique needs and empowers your employees to do what they do best — serve your customers. Together we will unlock insights you can use to improve customer loyalty, increase efficiency, and reduce your costs.
EXL CONNECx = Empowered employees and better customer experience
Prepare for the digitally connected future with EXL CONNECx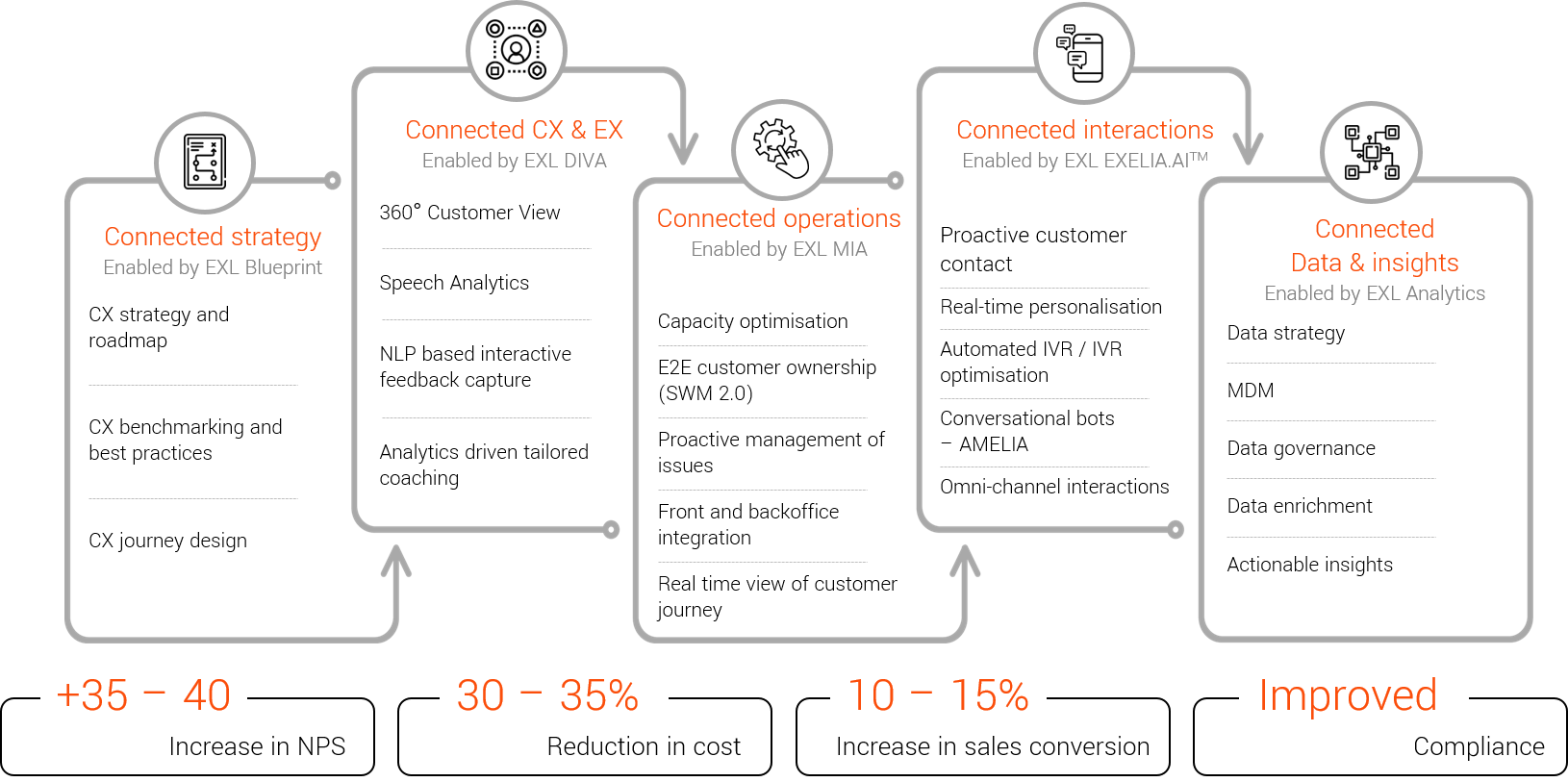 How is EXL CONNECx different
Resilient solution responds to change with agility and speed

Tailored, flexible approach fits your transformation journey

Trusted and long-term partner committed to your success
Skilled at integrating deep domain expertise, digital, and insights